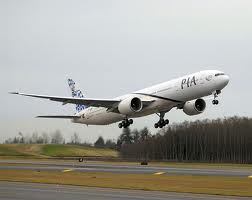 A ten years old fools the entire airport security system of Pakistan
Having written hundreds of headlines, we agree that we've exaggerated in a lot of cases but in the case of ten years old Ali Hassan, we aren't. Not one bit. Ali Hassan managed to fool the entire security airport security system as he got onboard from Islamabad without a ticket or a boarding pass onto a flight headed to Quetta.
Officials only noticed when Ali Hassan was the last and the only person still sitting in the airplane in just worn-out slippers, jogging trousers and a simple T-shirt.
Islamabad airport security, the airport and airline personnel failed to notice anything unusual with Ali Hassan when he got inside the airport, passed all checkpoints and managed to convince the airline staff that his parents had gotten aboard and his ticket and boarding was also with them. To which the airline personnel checked the lists and indeed found a boy with the same name and therefore, let Hassan get onboard. After boarding, they even found him a seat without a boarding pass.
The airline in question is PIA.
A Civil Aviation Authority (CAA) official who is looking in the case said that he didn't have a ticket, boarding pass or parents accompanying and he kept coming up with different stories. He is a very shrewd boy, adding further that the way he managed to get on the aircraft leaves a big question mark about the performance of the Airport Security Force (ASF).
CCTV footage shows that the boy managed to pass all ASF (Airport Security Force) checkpoints without a problem.
Some people linked with the case are saying that this may be a test of the airport security by either agencies or terrorists to unlock flaws in the security system.
As the boy after being flown back to Islamabad, has disappeared. The SHO with whom the boy was left has said that he was given to SOS Children's Village, a social welfare organization that takes care of orphaned and abandoned children, but SOS says they have not received that boy.
On two separate incidents before, Shahrukh Jatoi managed to pass through security checkpoints on Karachi airport to run away to Dubai while a person fell from an aircraft in Lahore as he tried to sneak into an airplane.
The incident has left a doubt in the airport security system of Pakistan in which the critics have asked for high-level inquiry and a review.