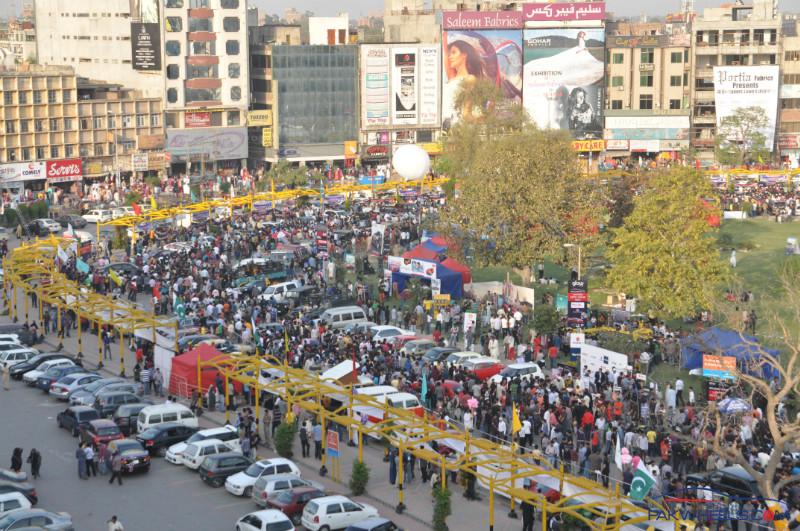 Pakistan Auto Show will come to Lahore in 2014
Most of the countries have their own auto shows, regardless of whether or not they have a automotive industry, they still have prestigious automotive shows such as Geneva Auto Show.
It is the platform where future of an automaker is settled, success of its new range of cars decided, new cars are introduced to the world and is above all, a chance for the automotive enthusiasts to see all the cars they love, all in one place alongside with the halls fresh of that new car smell.
Pakistan doesn't have one, mostly shows in Expo center aren't open to public for the most part of the exhibition and only the last days, the gates are opened to the ordinary public.
PAAPAM, which stands for Pakistan Association of Automotive Parts and Accessories Manufacturers.
Now though, presumably after looking at the success and our criticism of not attending the Pakwheels Auto Show, PAAPAM has said that there will be a Pakistan Auto Show in 2014.
They used to arrange  business only Pakistan Auto Parts Show to promote their businesses and after a top level meeting, the chairman of PAAPAM said that "Next year we intend to give it a new face by making this show go international along with a lot of other new features"
We have no idea what those new features will be as their cars and bikes are features from a very distant past however, the chairman further said that the event will be held on Expo Centre, Lahore from March 6 to 8, adding that the mega event will be visited by a large number of visitors and buyers from around the world, while hundreds of multinational and national companies will display their products at the exhibition.
Although visitors may come in large numbers but they won't allow hundreds of multinational and national companies to bring their products to Pakistan as they always have.
Picture: 2013 Pakwheels Auto Show, Lahore.