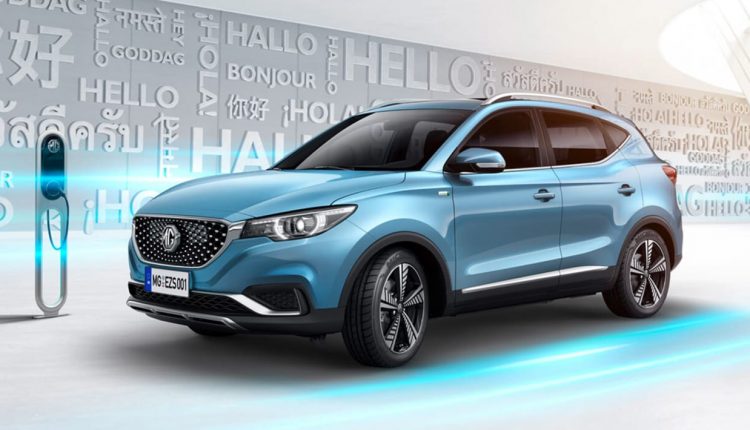 Another day, another MG story. Not a good one, this time. Yesterday, I saw a post on Javed Afridi's social media that read "MADE IN PAKISTAN MG EV". It was a short video clip showing the assembly of an  MG ZS EV. "Oh, how amazing", I thought. But then I noticed something a little off about the video, and started digging on the internet. A minute later, found the same video on the Morris Garages India YouTube Channel. (WHAT??)
I connected the dots and found out that the video is actually about the local assembly of the first MG ZS EV in India, and the facility shown in the video is actually a MG factory in Gujrat, India.
Here's the video shared by Javed Afridi.
Made in Pakistan MG EV pic.twitter.com/zggppTFBR7

— Javed Afridi (@JAfridi10) June 23, 2021
Here's the one posted on the MG India YouTube Channel.
How disappointing is that!?
Afridi, a representative of a renowned car brand in Pakistan, who's followed by over 3 Million people sharing a copyrighted video on his social media page, without any investigation.
We do know that MG local assembly line in Pakistan is under construction and we will have MG CKD vehicles soon. But, sharing a video of an overseas manufacturing facility, and, that too, from India and captioning it "Made In Pakistan" is totally unacceptable, misleading and unethical.
The catch here is that Indian and Pakistani faces have similar desi looks, so may be Afridi sahab got them confused. Still, that does not justify the irresponsible action as the video is a year old and posted on MG India YouTube Channel.
MG Pakistan has had its fair share of scandals since its debut in the Pakistani market. Stunts and blunders like this will ONLY put question mark and doubts in the public minds and ruin MG's reputation. The company already has been a point of extensive discussion for their under invoicing issue as well as questionable after sales service and support.
I hope Afridi sahab's social media team takes responsibility of this mistake and be more vigilant in the future.