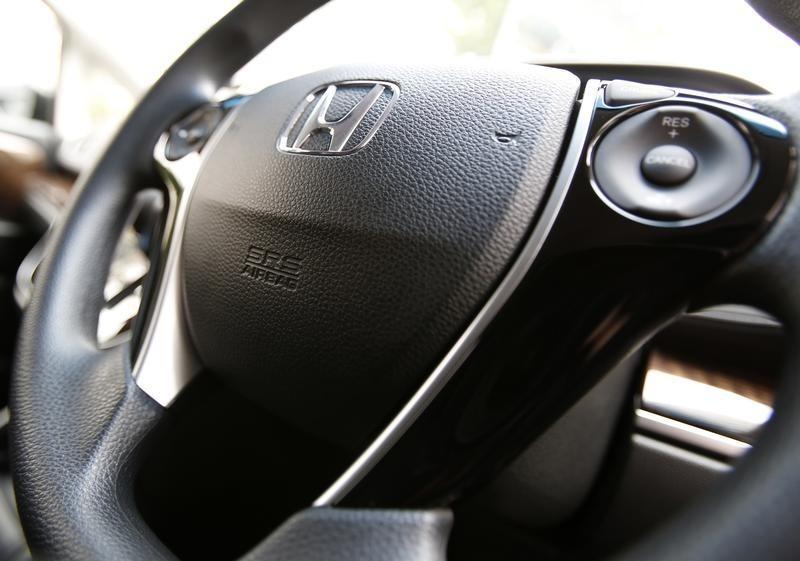 Airbag issues forces Honda to recall vehicles.
In a move which marks the expansion of Honda Motor's, US regional recall of vehicles due to airbag issues, a company spokeswomen has revealed that the recall has been expanded to include the state of California.
Honda decided to expand the recall after it was told on June 25 about an accident involving a 2005 model Accord that had taken place in California in May. The accident took place due to the faulty airbags installed in the car.
The accident was also reported to the US National Highway Traffic Safety Administration (NHTSA). The complaint filed with the safety regulator said that the airbag in the 2005 model Accord shot out "hot metal and plastic shrapnel" after a collision which occurred at low speed. The collision left the driver with severe burns, bruises and abrasions on her arms and legs.
"Honda is working in cooperation with the manufacturer of the airbag inflators and NHTSA to recall certain vehicles in 10 U.S. states and territories (Alabama, Florida, Georgia, Hawaii, Louisiana, Mississippi, South Carolina, Texas, Puerto Rico and the US Virgin Islands) based on the high absolute humidity levels common to those areas. While the states and territories in which Honda is conducting these actions are broader than those suggested by the manufacturer of the airbag inflators (Florida, Hawaii, Puerto Rico and the US Virgin Islands), Honda has chosen to expand the affected area for these market actions because of similar environmental conditions in those areas," a statement issued by Honda.
The automaker has not yet confirmed the specific number of vehicles that are affected by the recall but the company estimates that the total recall will include over two million cars in the U.S.
The vehicles affected are the 2001 to 2007 Accord, 2001 to 2005 Civic and 2002 to 2006 CR-V.
Honda is not the only carmaker which is affected by faulty airbags provided by the Japanese component supplier Takata Corp. Other companies such as Nissan, Toyota, Ford, Mazda, Chrysler and more are also affected by defective airbags that explode unwillingly. The amount of cars recalled by these carmakers is over five million in June this year. Takata has also offered its assistance to carmakers to replace the faulty airbags.