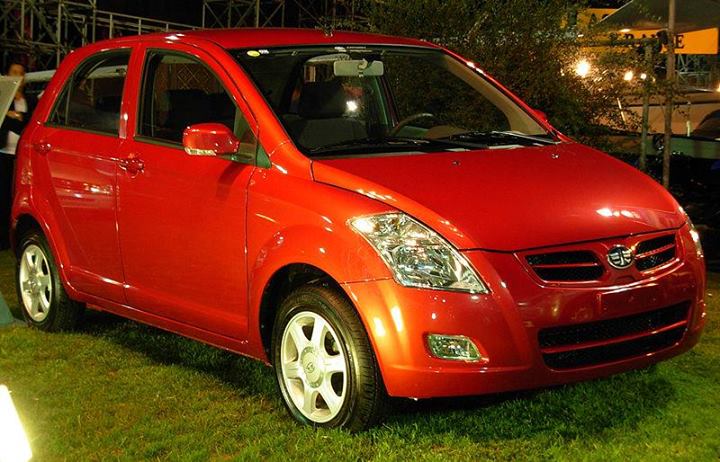 AL-Haj FAW Motors new Pakistan bound hatchback's details leaked
Al-Haj FAW Motors is pretty close to launching its new hatchback dubbed around the world as 'Vizi or V2', but our sources say that the new 1.3 liter hatchback will be called Vizi in Pakistan and is just weeks away from being introduced to the starved Pakistani market.
FAW had released the images of the upcoming car through exclusively PakWheels Blog earlier this year but we have managed to get hold of a lot more things now. The spec sheet.
FAW Vizi is a small hatchback, comparable to Swift and Vitz but in the engine area, Vizi has a 1.3 liter engine which produces 67 KW and 120 nm. of torques. In full details, it is a water-cooled 4-cylinder, with 16 valves, DOHC, VCT-I, electric control and multipoint fuel injecting engine. So that's a lot of science but will it be reliable? We're guessing so as the Vizi is directly based on 2003 shape Toyota Vitz.
FAW has a Joint-venture with Toyota in China where they build and sell Toyota Vitz as their own FAW Vizi V2. And China has a unique set of regulations where every foriegn automaker has to do 'Transfer of technology' so that the local industry isn't too far behind the foriegn big companies like Toyota, VW, GM, and so on.
Vizi is a Euro-4 certified model which is front wheels drive, and which gives 100 kms in 6.1 liter of fuel meaning the kmpl is about 16.39 which is fairly impressive but city driving would get you about 12-13 kmpl (kilometer per liter) at max.
Other gizmos include; rear LED lights, electronic throttle, electric power steering, automatic door mirrors with led turn signals, remote control key with anti-theft function, heated rear windows, four way adjusted seats, central locking, power windows, front and rear fog lights, and a parking brake release button which is sort of cool but handbrake is better because who hasn't done a handbrake turn in their teenage years? The reason to mention these things (and the following) is to show how much superior this Chinese car is in terms of equipment.
Now, the safety features in which the local cars lack the most is something where we reckon this car takes the game not one but two steps ahead.
The Vizi will offer two airbags (One driver and one for passenger), ABS + EBD (Electronic brake distribution) brakes, neck injury protection head rest, anti splash special coating, Four Built-in anti-bump girder in doors as well as front bumper for protection against collision.
So there you go. If it happens to be reliable while offering all this level of equipment, we think that Swift and Vitz may have some tough competition ahead.