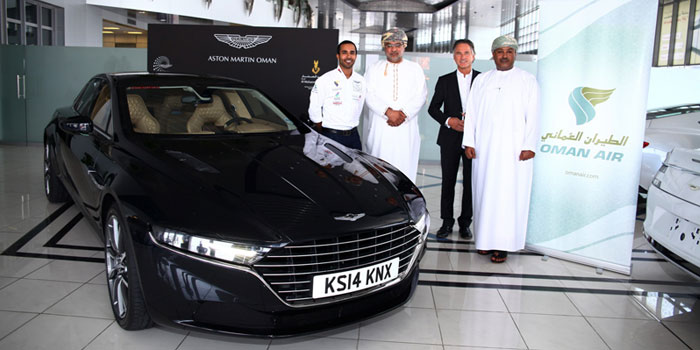 This is the new Aston Martin Lagonda
This is quite an unusual partnership we think; Aston Martin and Oman Air have partnered to bring us the first photos of the new four door sedan from the British Automaker.
There are no details except these two pictures and the little information that Oman Air chose to bring the Lagonda to Muscat, for hot weather testing before Aston Martin begins to take orders and start making deliveries next year.
We're guessing that since most customers would be from that region, and as petrol is abundant there, Aston's 5.9-liter V12 engine which produces 560 HP is without a doubt, the best candidate for the expensive luxury car.