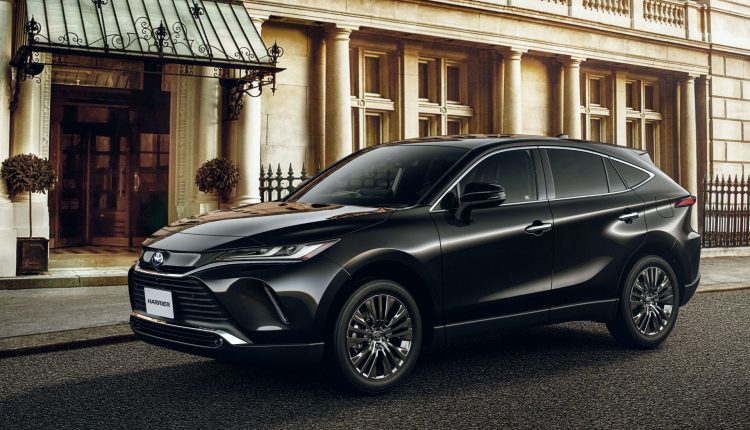 All New Toyota Harrier Revealed For Japanese Market
When it comes to SUVs, they are killing the sedan car market. Every car brand around the world is populating its crossover/ SUV line up in recent years. But certain models were alive even before this  SUV craze pandemic.  One such model is the Toyota Harrier, which might not be new to some car enthusiasts in Pakistan, as it has been seen on locals roads as used JDM import.
Harrier, by name, is basically a bird/hawk, who hunts other small birds, small animals, and reptiles. Harrier is Toyota's mid-size crossover utility vehicle specifically for Japan. Availability outside Japan has been limited, and it is not sold widely. Harrier nameplate is in production since 1993.
For the first two generations, the Harrier was a re-badged Lexus RX crossover. The first two generations were based on Toyota's K-platform, which was specific to the Lexus brand. Harrier had the refinement of Lexus level, but as Toyota was not selling Lexus in Japan back then, Toyota was selling it as Harrier.
Harrier always had its own identity, and that is the reason, on the front grill, it was having its own exclusive badge [ the harrier bird ] instead of Toyota emblem.  Things started changing for the 3rd generation onward. The third generation of Harrier switched to the Toyota platform instead of the Lexus RX. It was basically based on the 4th generation of Toyota RAV4.
Now, we have the new 4th generation Harrier revealed recently and with Toyota badge. The model code "XU80" is based on Toyota New Global Architecture.
It has its own styling but looks influenced by RAV4, specifically the interior. Slim LED headlights on front and slim LED taillights on the rear give a premium look.  On side profile towards the rear, it has a much sloppier roof-line and gives coupe-like styling.
I am sure many people will talk about the slim taillights and the light bar from tail to taillight. It's a continuation of the 3rd generation design, which evolved on the 4th generation with a new and modern look. It resembles somewhat to KIA Sportage.
Toyota Harrier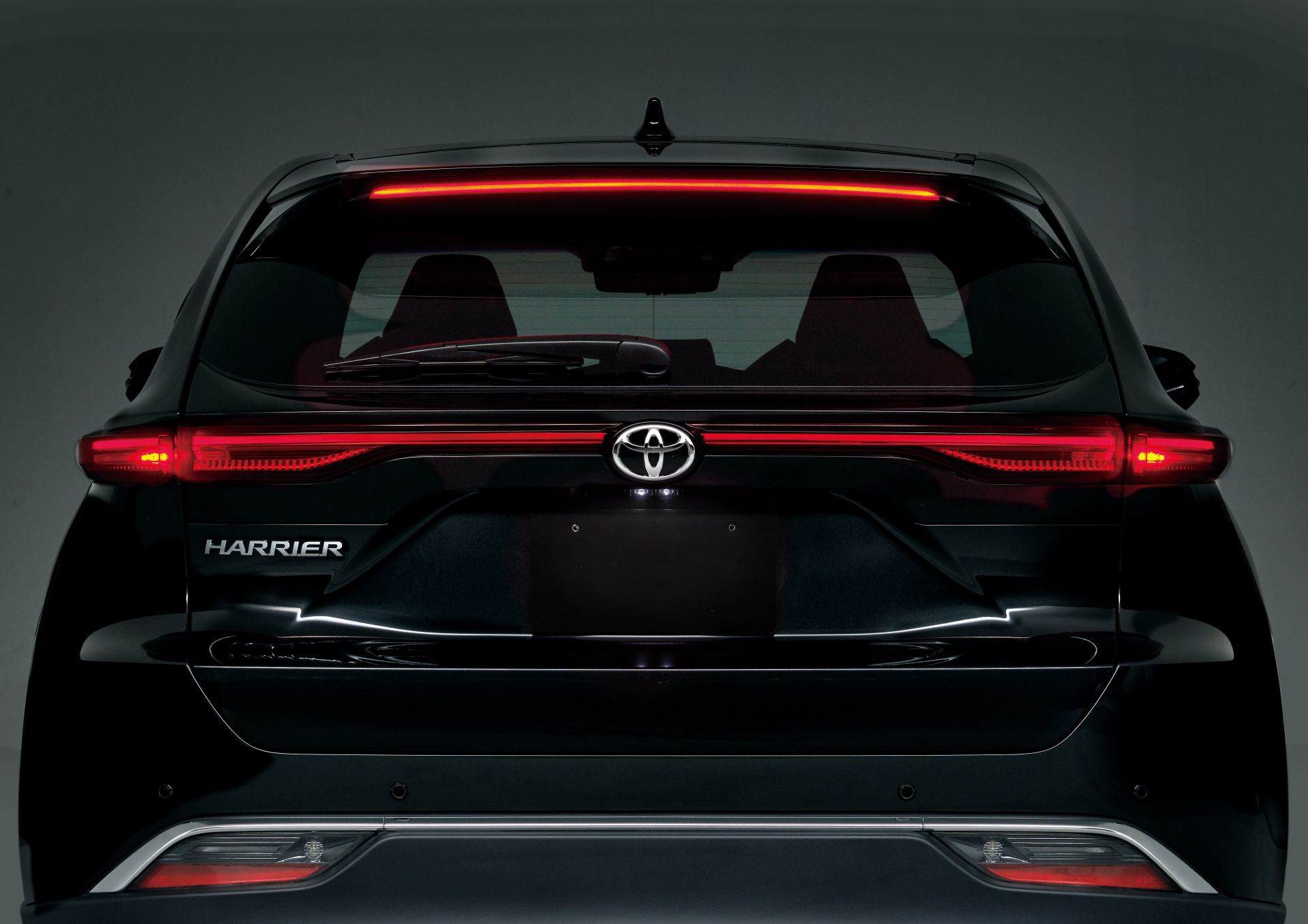 Although visually, the Harrier might look different but mechanically, it is similar to the RAV4. Two engine options as of now. M20A-FKS, a 2.0L 4 cylinder naturally aspirated engine with 169HP & 207NM of torque. It has a direct shift CVT, which has a physical first gear as launch gear. This is the same setup as one of the variants of RAV4 or the 2.0L USDM Corolla. For Harrier, FWD is standard, while AWD is optional.
The other power option is again the same as RAV4. A Hybrid version A25A-FXS, a 2.5L four-cylinder 178HP engine with a hybrid setup with a total system output of 215HP. Again FWD is standard while AWD is available.
In the AWD Hybrid variant, there is the motor on the rear axle instead of the drive shaft. The motor provides traction when needed, and it's like an on-demand system. The Hybrid version gets the E-CVT.  The suspension system has MacPherson struts at the front and a double-wishbone setup at the rear for all variants. Active Cornering Assist/ ACA is available, which basically takes input from EPS / ESC vehicle speed and sends programmed information to brakes to control the under-steer at curves.
In the interior, premium quality materials can be found with and a centrally placed 12.3″ touch screen floating infotainment system—panoramic roof with electric shade. There will be the electro-chromatic glass for the sunroof, which dims the passage of the sun rays for the comfortable interior.
The Harrier is a 2 row, five-seat vehicle, and there is no option for the third row.  As of safety, Toyota Pre-Sense active safety is standard, which also includes pedestrian detection. There is also an optional digital rearview mirror, which can also record front and rear clips.
Toyota Harrier Interior:
Although we don't know if we will see any of this 4th generation Harrier on our roads in Pakistan under personal imports, you can find some previous generation Harrier for sale on Pakwheels used car section Harrier For Sale
Toyota Harrier Exterior:
Stay tuned on PakWheels blog for more news and updates.
Recommended for you: The Upcoming Proton X70