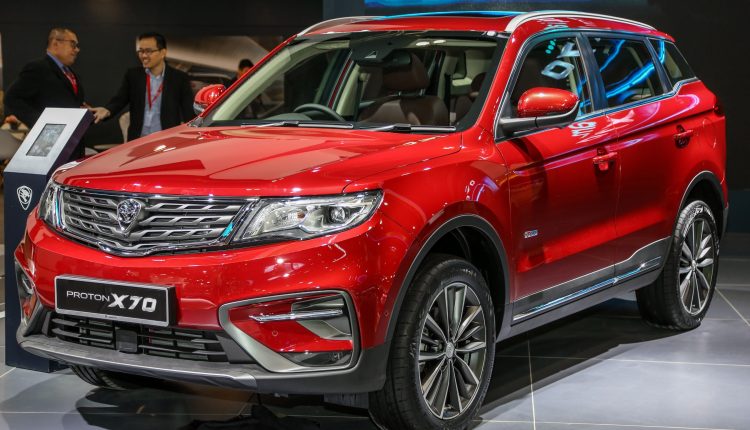 The Upcoming Proton X70. What We Know So Far.
In recent months we have seen a small SUV in zebra suit at multiple locations. The camouflaged model is the Proton X70.  Proton is a national car company in Malaysia. In the past, it has been producing re-badged Suzuki and even Honda models, and before then, some Mitsubishi models were sold with Proton badge. In fact, Proton started their production with the first car almost 36 years ago, and it was based on Mitsubishi Lancer. Proton Holding company at one time was the owner of the Lotus cars.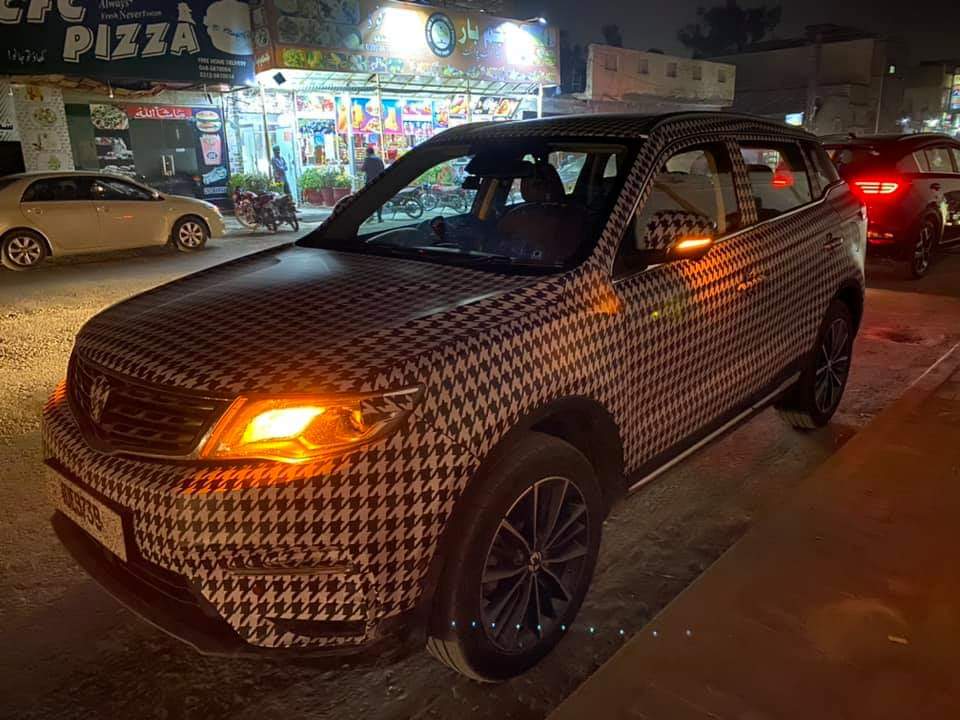 Currently, Geely car company from China, which also owns Sweden's Volvo, has 49% shares in Proton. Proton has signed a joint venture with the Al-Haj group for establishing an assembly line in Karachi for the CKD production of cars. The first official release for sale will be a CBU/ X70, a small SUV, and it will be sold as an imported unit. The compact sedan Saga will be the first locally produced vehicle, which is a little away this time. We will talk exclusively about X70 in this article.
Proton X70 :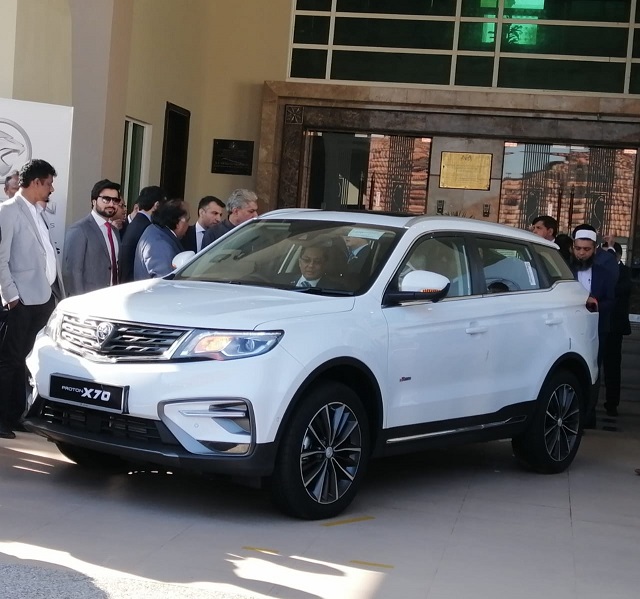 X70 has been seen under test in Pakistan, and the PM of Pakistan also received it as a gift from the Malaysian government a few months ago.  X70 is a C-Segment small SUV vehicle and basically a re-badged Geely Vehicle named " Geely Boyue. " It is known by some other names depending on the markets it is sold. It was introduced in China back in 2016 and later got a face-lift in China later with interior and exterior makeover in the process.
The Proton X70 is basically the same Geely product with some very minor exterior facial changes. The major difference between the Chinese model and X70 is the right-hand drive instead of Left as in China.
X70 was introduced in Malaysia in early 2019, and it was sold as an imported unit from China until January 2020.  Proton has started the local assembly of X70 in Malaysia recently for local supply. Pakistan will be receiving Proton X70 from Malaysia as CBU/ fully assembled vehicle ready for the sale as an import. X70 will compete KIA Sportage as well as the upcoming Sportage's non-identical twin, Hyundai Tucson.
Proton X70 Footprint: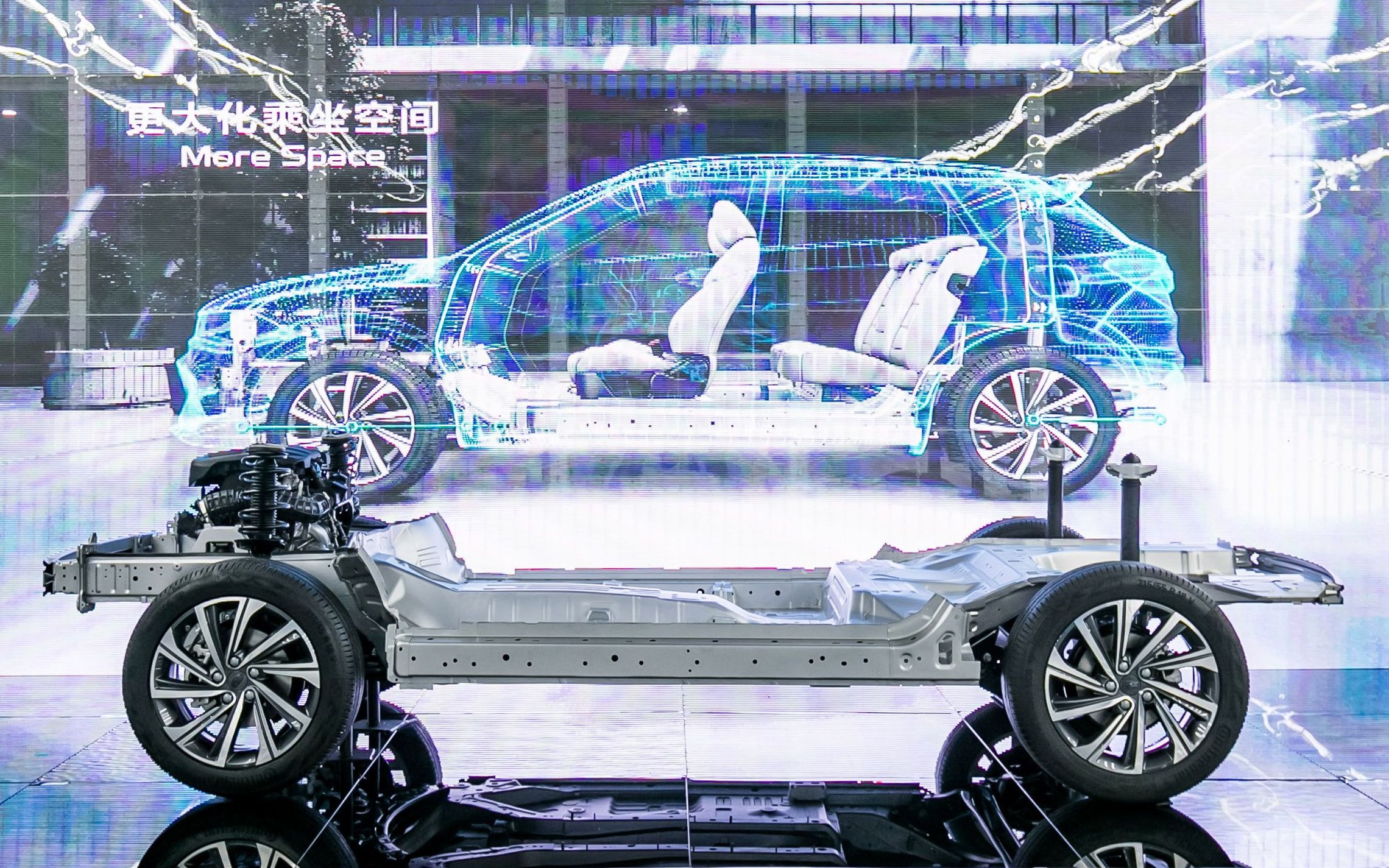 X70 is based on Geely NL Modular platform, which is flexible architecture and can be used by multiple models depending on use.  X70 is 4519mm long, 1831 mm wide, and 1694 mm high. It has a wheelbase of 2670 mm while ground clearance is not confirmed, but it seems it is 180 mm. For understating the size, I will share Sportage dimensions, which 4484 mm long, 1855 wide, and 1635 mm high while ground clearance is 172mm.
So, basically, X70 is slightly bigger on outer dimensions comparing Sportage.   X70 has a 60-liter fuel tank while Sportage has capacity for 2 extra liters. As of cargo capacity, X70 can hold 515L while for comparison, Sportage can hold 466L.
Exterior:
Like most of C-segment SUV in the market, the X70 also has a typical styling. The car is based on the Geely Boyue, but to give it a Proton face, there is a different grill on the front, which is called " infinite weave grille." This is basically inspired by traditional woodwork and carving, which is famous in Malaysia. The grill is wrapped around with a continuous chrome.
On the front and side profile, the body lines give a very muscular view. As per the design head for Proton, the front headlights and overall styling of the vehicles give it a resemblance to the body and eye of a tiger.  The roof-line slopes downwards as it goes to the rear of the vehicle.
The belt-line, which goes along the door window line, slops up, which later kinks up at C pillar and wraps around at the rear of the vehicle.  Overall it gives an athletic look. The rear taillights are LED, which wraps towards the side of the body, and there is a Chrome trim between the tail lights with Proton script on it.
The base model has halogen headlights with DRL while the upper trims will get LED, and those will be adaptive headlights with auto dip and high feature.  On the rear, there are dual exhaust opening with chrome trim around it in the lower satin silver color valence of the bumper. The rear screen gets a wiper and stops lamp on the roof-mounted spoiler.  The front bumper gets intelligent fog lamps that work as cornering lights as well when the steering wheel is turned. The rear bumper receives vertical reflectors on edge.
" Malaysian Model is shown for reference only "
Engine & Transmission:
X70 is available with a 1.8L Turbo Petrol direct injection engine in Malaysia, which is around 184hp. Max torque of 300Nm. It comes with a 7-speed DCT. Both transmissions & engine are Geelys / Volvo co-developed products.
When it comes to Pakistan, there is a piece of surprising news. It is not yet officially confirmed, BUT the X70 for sale in Pakistan will have a 1.5L Turbo 3 cylinder engine. There will be 7-speed DCT, which is also a Volvo and Geely jointly developed unit. The Volvo+ Geely developed engine "JLH-3G15TD "  will have 174 to 177hp & 265NM of torque.
As you can see that comparing the 1.8T, which is 300cc more in displacement, only makes slightly more power. This would mean that the smaller 1.5T has a higher compression ratio to develop almost the same level of horsepowers. Their vehicle will come with a driver select-able Eco and Sport mode.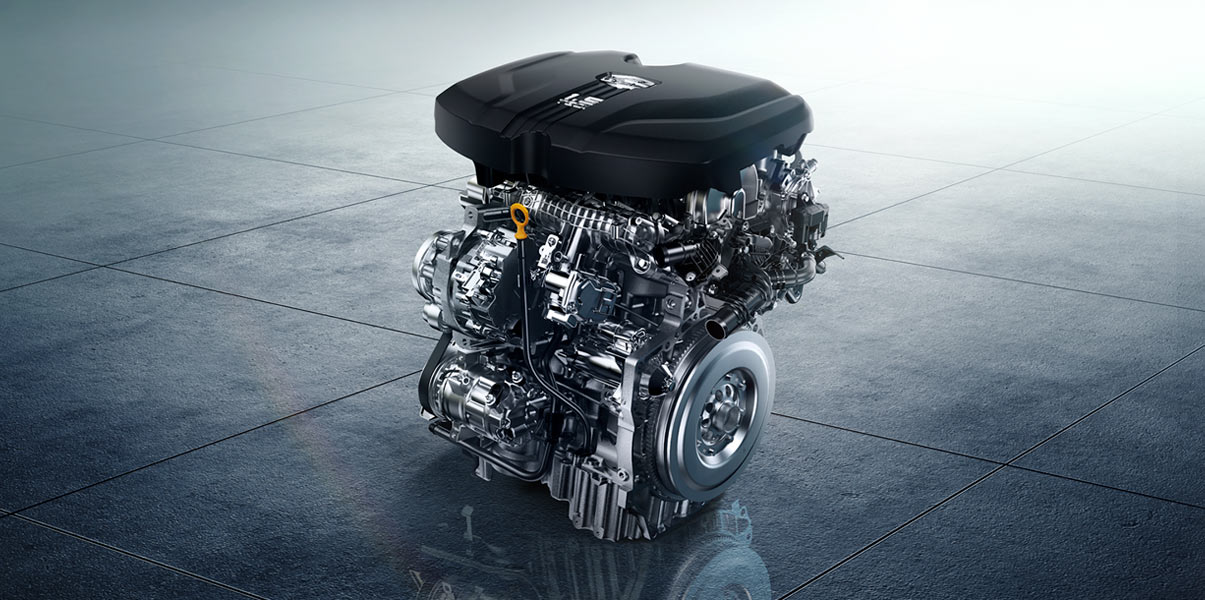 This engine is Euro 6 compliant and one of the industry's best engines. We can understand this from the fact that Volvo, which is a premium brand, use the same engine in its one of the model in Europe. Geely's other premium brand Lynk & Co, also uses this engine in one of its models.
This 1.5T has been developed to work in a Hybrid environment as well. So, the same engine can work in conjunction with electric motors for a more efficient hybrid or plug-in hybrid version, although any such application is not under-use.
Proton is not currently offering the 1.5T for X70 in the Malaysian market. It is basically directed to export regions. Malaysian Auto production data confirms that Proton has produced 30 units of X70 fitted with a 1.5L turbocharged 3 cylinder engine, with AWD as of December 2019. And I believe that the X70 roaming around on Pakistani roads are actually some of those units. Proton is planning an X50, another compact SUV smaller than X70, which is also based on Geely vehicle. X50 will be using 1.5T for the Malaysian market.
 Why are we getting the 1.5T on X70? 
It is simple. In the start, Proton will import these vehicles into Pakistan and with 1.5T [ actual displacement slightly less than 1500cc ]. There is a difference in duty structure for under 1500cc engines and to remain price competitive to Sportage and Tucson.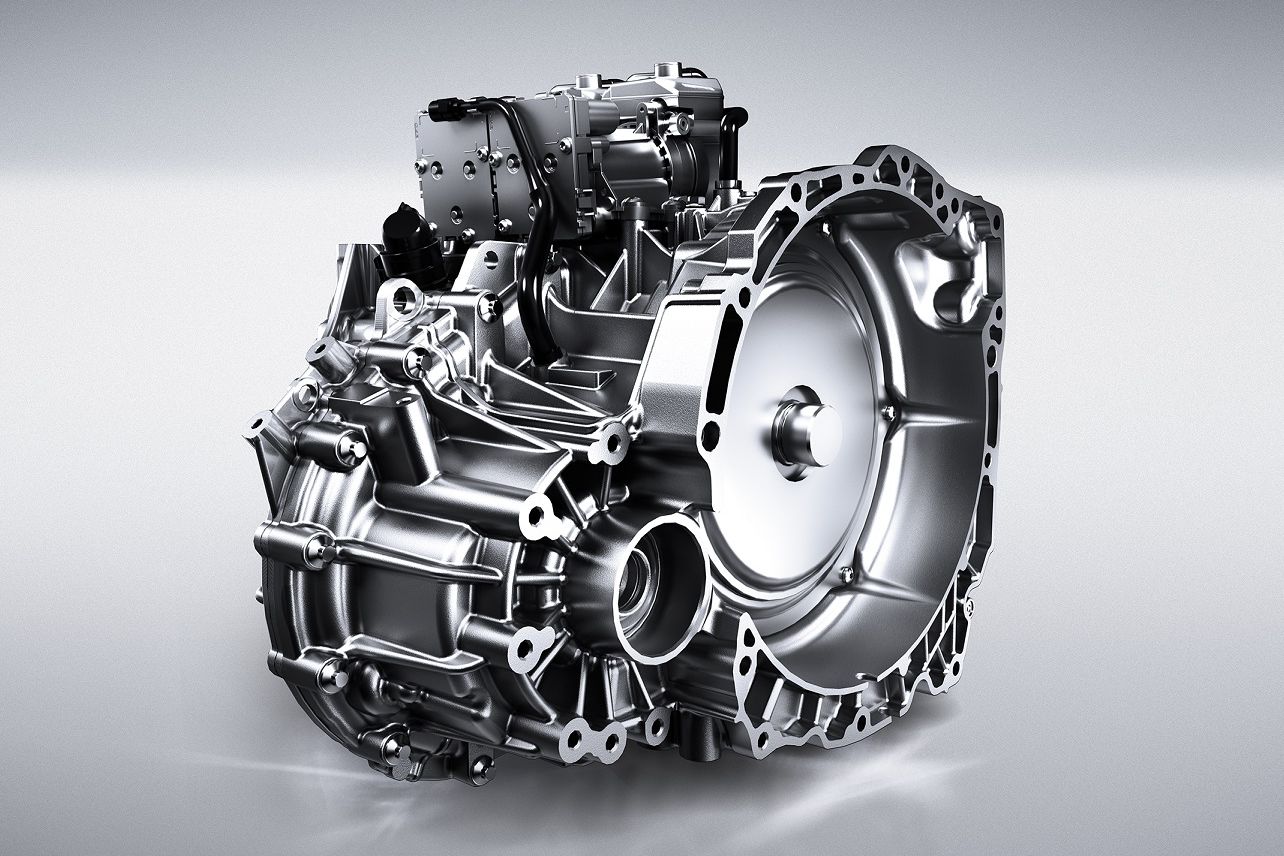 Globally, downsizing is the name of the game. BMW, Mercedes, and many other brands are making smaller and efficient engines with higher performance levels. When things come to Pakistan, things get complicated because of poor and low-quality fuels.  Proton is currently extensively testing the 1.5T in Pakistan, and road testing is ongoing. Vehicles were test-driven from Karachi to the extreme North regions.
Driving data has been collected, and Protons own engineers are involved so that the vehicle can be fully run on local fuel without any hiccups and engine problems.  Obviously, the engine will be tuned/ remapped for local fuel conditions, and some changes are planned to the exhaust system as well. There is a possibility and not confirmed yet, but Proton might require "Premium fuel," although the inside source confirms that the engine will be tuned for the local regular 91 Octane fuel grade.
Drive-train & Other components:
Disc brakes all around with ABS. McPherson front during a Multi-link rear suspension. Electric power steering, E-brake will be standard. Standard alloy wheels, and depending on the variant, the wheel size will be 225/65/17 or 225/60/18 or 225/55/19. I am sure Proton will select the right size for local road conditions.  One of the test vehicles seen in Pakistan is a Premium variant/ model which did show the 19″ wheels, so; we have a possibility.
The Proton X70 will be offered both as FWD as well as an AWD model for Pakistan. It is interesting to note that Proton is not offering any AWD variant in the Malaysian market because of low demand. 
Interior & features:
As XC70 will be a CBU so, it will carry most of the features and options available in Malaysian vehicles. As the CBU will be specifically made for Pakistan, there is a due chance for the difference in features, but at launch, expect it to be identical to the overseas model. The fabric on entry-level while leather will also be available and even the Nappa leather on the premium model. The panoramic sunroof will be available on the top of the line variant.
The digital LCD dashboard cluster will be standard on all trims. Steering wheels control, push-button start, and welcome lights, power-folding mirrors, day-night rearview mirror are also available. Power windows, power driver-adjustable seats which are ventilated too. Dual-zone climate control with rear vents is also standard on all trims, which also have an air purification system.
" Malaysian Model is shown for reference only "
8″ standard LCD touchscreen infotainment system which has cell phone connectivity for music streaming. The infotainment system is GKUI [ Geely Smart Ecosystem infotainment system ], which is a smart voice recognition system, and you can order the vehicle to perform certain functions. Like even changing the climate control settings. It will be a 4G WIFI capable system with GSM SIM slot, and certain online features can be integrated into the car. Proton link app can be used to remote control certain features of the car.
There will be 6 speakers standard, but premium models will have 8 with amplifier and sub-woofer. Rain sensing wipers, welcome lamps will Proton logo will light up on the ground surface as you open the doors will also be available depending upon the variant.
This is a 5 seat vehicle as standard and no option for 2 extra seats to make it 7. Although the second-row seats can be folded down for larger cargo capacity, the power tailgate will be available on all expect base model and with foot sensor on the premium model.
Safety:
When it comes to safety, this is where X70 will be the champion . 6 airbags standard on all trims. ABS, Auto brake hold, Brake Assist, Hill assist, EBD, Traction control will be standard. The premium model will also be equipped with "ADAS," which is an Advanced Driver Assistance System and a set of active safety features. This will be first of its kind offered by a company on a brand new vehicle in this category. It will consist of lane departure warning, adaptive cruise control, blind-spot monitoring, auto high beam, and autonomous braking.
The base model will have a regular reverse camera, but the premium model will have a 360 view camera system. The Proton X70 is an Asian NCAP tested vehicle with a 5-star rating. We can say that X70 will be a much safer vehicle in a test comparing the locally assembled Sportage. We shall see what Tucson offers, but it looks like it will follow the same level of safety features as Sportage.
Pricing & Variant: 
The 1.5T engine is the first indicator that Proton want's to be price competitive. X70 will come with features that the competitor lacks in the segment. I personally think that X70 will be priced in base form around 4.4 Million while the premium model can be near +/- 5.6 Million PKR.  Four variants will be offered as Standard / Executive FWD / Executive AWD and Premium.  I think it will be a very good addition to the market and can give a tough time to Sportage and upcoming Tucson.
Launch Timeline: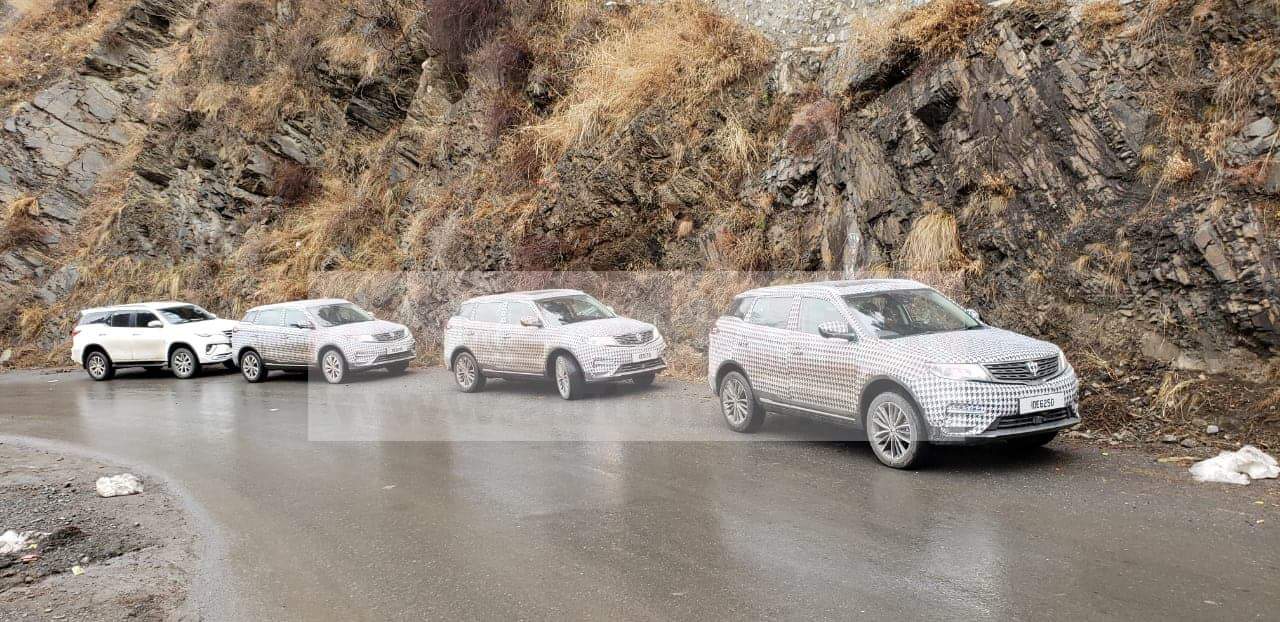 The vehicle is currently under testing by Proton engineers for local optimization of fuel and weather conditions. Which includes the extensive testing planned for this upcoming summer. X70 will remain a CBU, and Proton will check the market response. It might become a locally assembled vehicle, BUT that is not happening anytime soon. Furthermore, Proton is planning to start the assembly of X70 in Karachi from June 2021.
Stay Tuned ! for more updates on X70.
Discuss At Exclusive Discussion Thread Proton X70
Recommended for you: Toyota Yaris 1.3 GLi Vs. Yaris ATIV – A Brief Comparison!