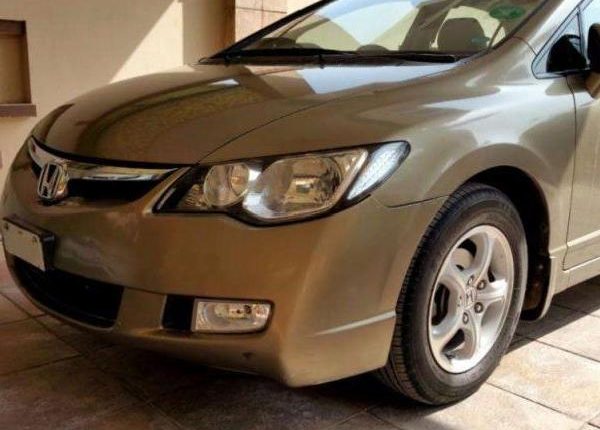 All You Need to Know About Honda Civic Reborn
Today's owner review is of Honda Civic Reborn 2010 model. This car remained in the market from 2006 to 2012. Honda launched this car in different variants, i.e., basic manual, prosmatic, manual oriel, and prosmatic oriel.
The company did not introduce any facelift versions of this car except upgradation of head unit of the vehicle.
The car under review is Civic Manual VTI Oriel, with 1800cc engine and a sunroof.
Price: 
Talking about the vehicle's worth, the owner told PakWheels that he bought this car in Rs1.5million. In this budget, you can buy zero-meter Suzuki Alto and FAW WheelTwo. Meanwhile, Toyota Corolla GLI 2011 model is a second-hand option in this budget.
One of the reasons for this car being relatively low in price is its manual gearbox.
Sharing the reason for buying this car, the owner said initially, he wanted to buy Honda CL7, but its price bracket was too high for him. "Meanwhile, the  condition of in-budget CL7 was not good," the owner said, adding that price of parts and fuel average of CL7 was also very steep.
Fuel Average: 
The owner said that Reborn is giving him 10-10.5 km/liter within the city, while he has not traveled on a long route on this car yet.
Positives: 
One of the biggest positives of this car is dual airbags, immobilizer, and ABS, which make it a safe and secure vehicle. The owner said that driving and sitting comfort and suspension of this car proved to be decision-makers for him while buying new vehicle. 
Furthermore, the car has a spacious sitting room on both front and backseats.
Ground Clearance: 
Discussing its road clearance, the owner said he is using stock rims and stock tires of this car, and he has not faced any issue in this regard.
Missing Features: 
The car does not have modern features like multimedia buttons on steering and cruise control. The owner said that these features could be added, but they are not company recommended.
At this point, we want to tell our consumers that manual cars can also have cruise control.
Negatives/Known Faults: 
The owner said one of the known faults in this car is that its screen sometimes gets cracks due to summer heat. "Also, the side mounts of front bumpers are very sensitive and can cause issues, especially on a long drive," the owner said, adding that he got them changed right after buying this car.
The most prominent negative aspect of this car is the performance of its air intake in the rainy season. "The place of intake is very low at the front, and it will suck the rainwater in, which will damage the engine block immediately," the owner said.
Sometimes, the ABS and steering rack of this car also cause issues, but every vehicle of this model does not face these issues. Furthermore, the key also causes problems after some time as it stops recognizing the car. One of PakWheels' members shared that issue with its hydraulic pump is another known fault of this car.
Availability of Parts:
The owner told us that its parts are readily available in the market. "You can buy its parts very easily in a large variety as you can get both new and second-hand parts very conveniently," the owner stated.
Oil Change: 
The owner said he gets its oil change after 2500 kilometers. "I got it changed rights after buying it, and it cost me around Rs7,000 as I changed all of its filters, too," the owner said.
Boot Space: 
The boot space of Reborn is very ample, which is a tremendous positive for long travel with family.
Token: 
Although the owner has not yet paid the tokens of this car, but according to our guess, it will cost Rs15,000 because it is over ten years old, hence, sales tax is now excluded from its token fee.
Final Verdict: 
As per the owner, Honda Reborn is an excellent choice in the said budget, and he has no complaint about this vehicle. The car has a very comfortable interior with a simple and stylish exterior. So, if you are a fan of Honda Civic, Reborn is among the best buys for you.
Watch Civic Reborn Review: 
If you want to buy second-hand Civic Reborn, visit PakWheels used car section for best deals.
Recommeded For You:  Honda Civic X 2017 Owner's Review