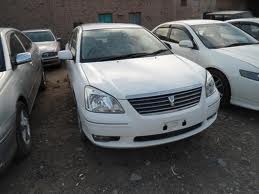 Amnesty scheme for NCP cars declared illegal by IHC
In June this year, Islamabad High Court declared the amnesty scheme illegal and ordered FBR to impound all vehicles however, Lahore High Court suspended IHC's decision later that month. Now though, Islamabad High Court's Justice Shaukat Aziz Siddiqui declared the amnesty scheme illegal and released a detailed judgment on the matter which had cleared more then 50,000 vehicles at an estimated loss of 35 billion rupees to the government.
The court said, "It is beyond understanding why the Amnesty Scheme was introduced for the vehicles already confiscated by the Customs authorities which could have fetched far more revenue through an open auction. Perhaps the government officials would also desire reaping fruits of their sullied hands by taking a piece of the pie".
"the Amnesty SRO has not been framed for the welfare of the people rather framed by certain influentials for their own benefits and the benefit of certain privileged class."
IHC further ordered for an inquiry be established against the corrupt customs and government officials so a matter of such sort never happens again.
Through the court's order, amnesty scheme was declared void and the Federal Board of Revenue (FBR) is directed to seize all the 50,901 vehicles and auction them.
According to the data collected by customs, those 50,901 vehicles were cleared by payment of 15,862.27 million rupees as duties and taxes which otherwise, through normal channel were estimated to be 35 billion rupees.