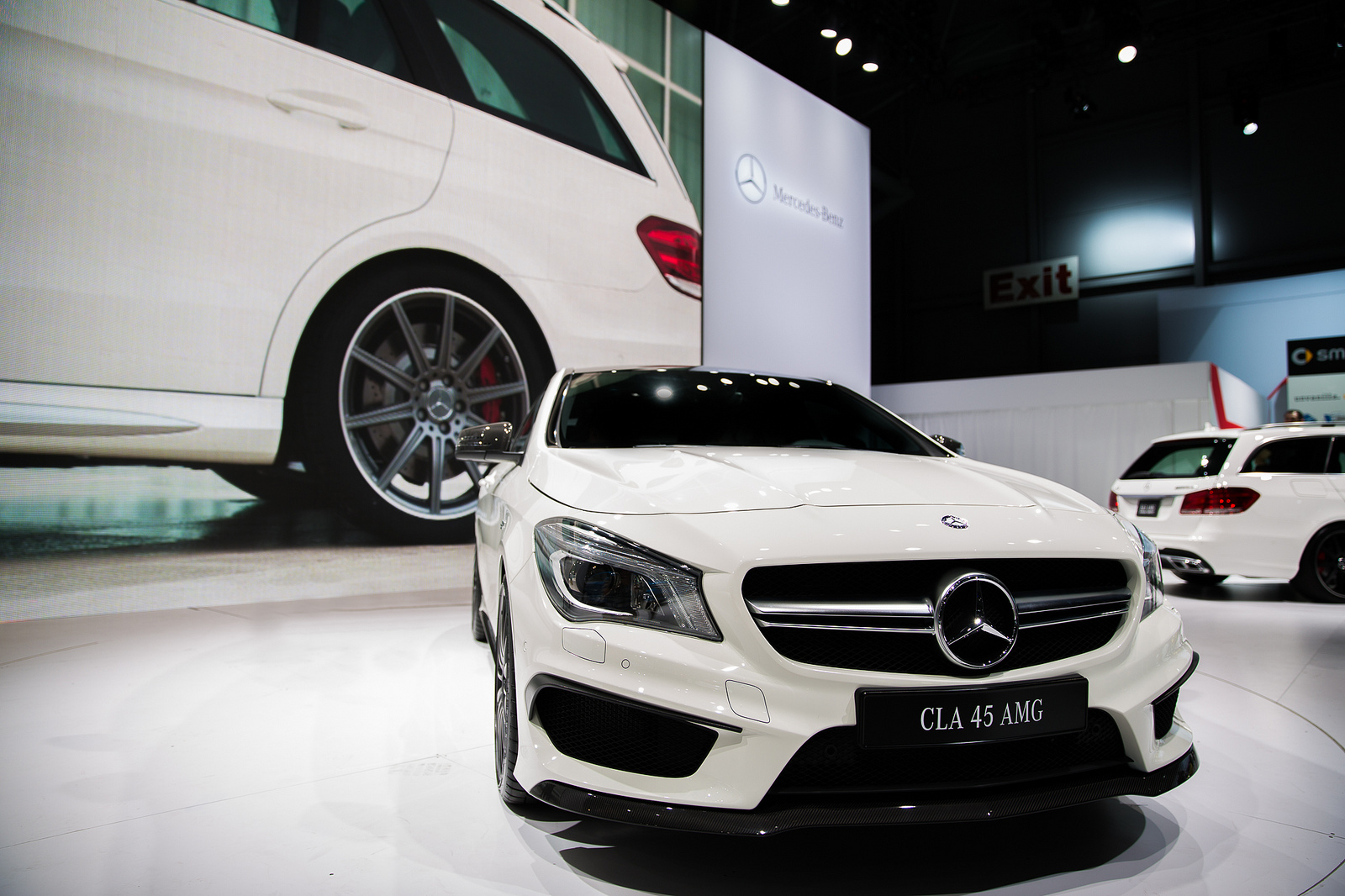 The All New Mercedes Benz CLA Class
With everyone waiting anxiously for upcoming most anticipated Audi A3 Sedan,  there are no two opinions and the fact is that the two big German Rivals have opened a new line of rivalry not only within the Automotive brands but also with the consumers. Yes the entry level luxury sedans. Though both Audi and Mercedes have the Hatchback version of entry level cars in form of A3 and CLA hatchback respectively. Hatchback versions limit their target buyers.
On one end certain European markets love hatchbacks and Estate cars but on the other hand, North Americas market, which is the largest market for any car manufacturer, hatchbacks and station wagons/estate cars are not welcomed that much. Although the trend has changed over the last few years. BMW, also German, is already in the game with its 1 Series but due to two door design it limits it's audience. Also its rumored that US will not see the next BMW 1 series due to changes in BMW's naming system.
Recently Mercedes Benz introduced a new segment of car design. The CLA sedan which is in neck to neck competition with A3 sedan from Audi. Both Mercedes and Audi introduced these cars to target the younger buyers. Both with the base price tag somewhere in between $30-$31k. Mercedes plans to attract the younger buyers to start with this entry level sedans to give them the taste of German Engineering. Mercedes believe that most of the CLA buyers will switch to upper models of Mercedes in future.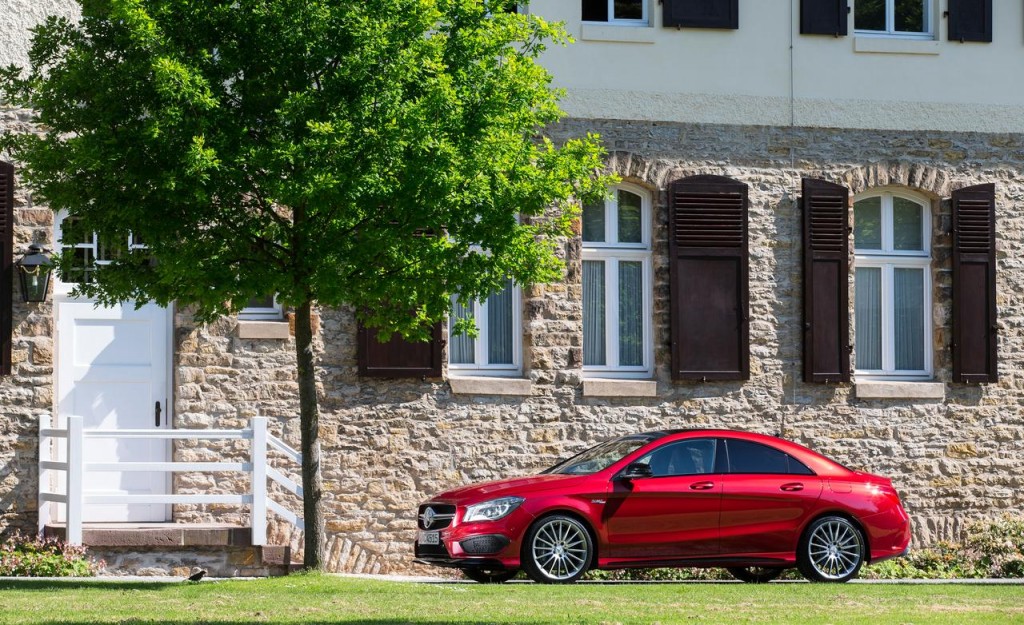 Mercedes Benz CLA looks like to be the scaled down model of the prettiest Mercedes CLS 4 door coupe with slopping rooflines and frameless glass at doors. The company's first compact four-door luxury sedan–its first front-drive car in America. The CLA looks to be equal to a Civic but the elegance and technology of CLA nothing less than a true Mercedes Benz. The interior looks like or took inspiration from SLK and the front profile make it very aggressive and don?t look like for a compact sedan. The CLA cockpit borrows liberally from the sporty cars in the Mercedes lineup.
CLA will come with the turbocharged 2.0-liter, with 208 horsepower and 258 lb-ft of torque from 1200 rpm. CLA will also be available with choice of Mercedes AWD 4MATIC version as well. Using a Haldex electronically controlled rear differential, the all-wheel-drive system can route up to 50 percent of the engine torque to the rear wheels. The engine is paired to an equally new seven-speed dual-clutch transmission. Among its standard safety features, the 2014 CLA carries a new Collision Prevention Assist function; using radar, the CLA can alert the driver of upcoming obstacles when it's traveling at more than 4 mph, and can calculate the amount of brake force needed to avoid an impact. Also standard are Attention Assist and its coffee-cup reminder to pull over and avoid drowsy driving, and a driver knee airbag. Safety options include adaptive cruise control; blind-spot monitors; lane-keeping assistance; and parking sensors with parking assist.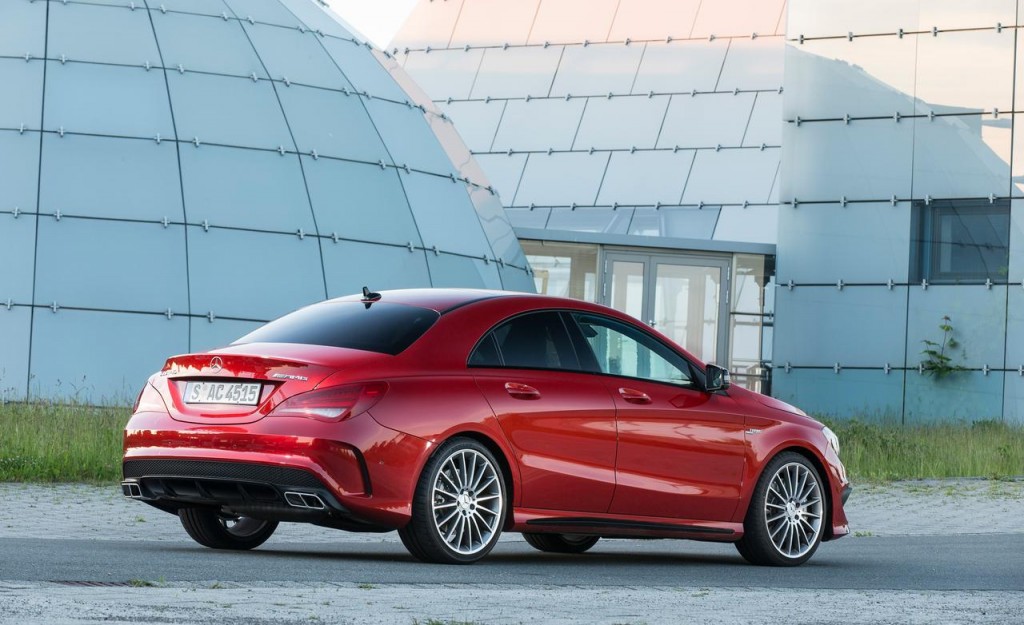 Mercedes later will introduce the CLA45 AMG variant as well. The target here will be an Audi S3. One has to praise the technology as gasoline-fired 2.0 makes 208 horsepower and 258 pound-feet of torque for regular CLA; while the other 2.0-liter, an AMG with higher boost, makes 355 and 332, respectively. The base price of AMG will be around $48.5K.
The Audi A3 Sedan and Mercedes Benz CLA Class has created a lot of confusion for the new buyers for that fact that both made the choice very difficult to finalize.