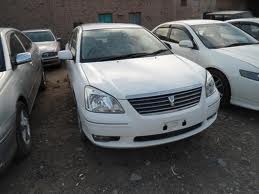 Amnesty scheme launched for smuggled/NCP vehicles
If by any chance you own a non-custom paid (NCP) or smuggled vehicle, then here is some good news; government has announced a amnesty scheme to get your illegal vehicle, legalized by 31st of March 2013 after paying nominal duty and taxes.
Although it has been commented that the scheme is to benefit mostly the influential people in whose occupation remain more then 100,000 NCP vehicles, however customs intelligence say that there are atleast 2.3 million NCP vehicles but they are short-staffed to launch crackdown against smuggled vehicles. So they have instead launched the amnesty scheme which will at least yield additional revenue (around 8-10 billion rupees initially forecasted) for the exchequer. Because otherwise owners of such cars neither pay excise duty nor duty and taxes at the import stage.
For cars more then five years old, 60-70 per cent depreciation in value of used cars for assessment of duty will be done and for older then five years, five per cent real depreciation in value per year for assessment of duty will be allowed. More than 14-year-old cars will be subject to a flat rate of Rs50,000 to Rs100,000 depending on their make-up whereas only one per cent redemption fine will be imposed on used cars.
Though government only allows import of three-years-old cars, but through this amnesty scheme, cars smuggled into Pakistan which are much older then three years can be legalized.
We are working on calculating on what will be the final duty and taxes need to clear the NCP vehicles and if you know, then please contact us through the comments section.
Moreover, the scheme has raised the demand of NCP vehicles tremendously and thousands from Khyber-Pukhtunkhwa and Tribal areas have come forward to register their vehicles while Malakand division has opposed the amnesty scheme although more then 700,000 vehicles are NCP there.
While one official of the district excise office said that the registration of NCP vehicles will generate up to Rs15 billion in government revenue. He further claimed that a 60% reduction in the cost of registration had been offered on vehicles ranging between 800cc and 1,800cc, while a 72% decrease had been provided on those above 1,800cc.