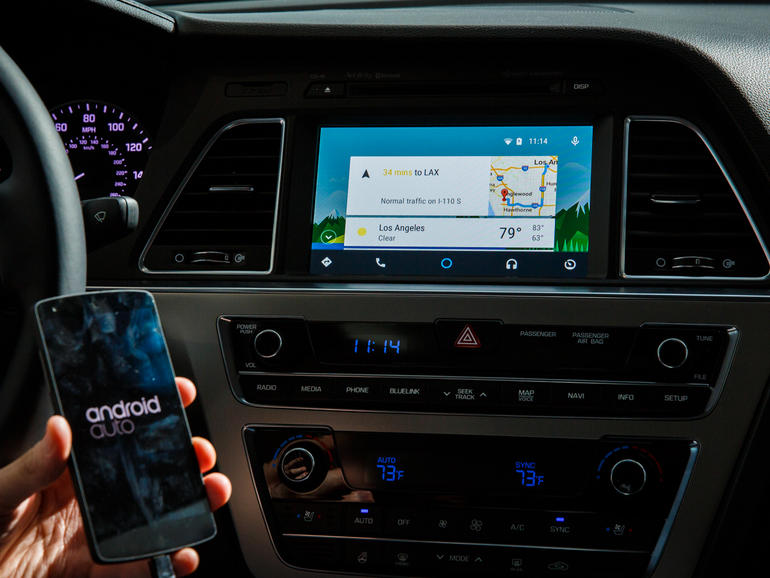 Android Auto Is Available For Download But There's A Catch
Recently, Google has released its Android Auto app for mobile phones running Android 5.0 and up. Currently, the app is only compatible with the Pioneer Car Infotainment Systems but in the future Google will add more partners to the Android Auto program. The platform Android Auto is very similar to what iOS people already have named as Apple's CarPlay.
The app is free to download from the Google Play Store but requires a compatible Pioneer Head Units to work such as the Pioneer AVIC-8100NEX, AVIC-7100NEX, and AVH4100NEX which cost considerably higher than standard head units with Bluetooth and GPS functionality, which somewhat serve the same purpose as the specialized head unit with Android Auto app.
The best part about the app is that it supports Google Now which can give you predictive information like traffic on your commute route, estimated driving times, weather, upcoming appointments you might have, and more.
Other salient features of Android Auto which are mentioned on the Play Store are as follows:
Navigation with Google Maps – Free turn-by-turn navigation with lane guidance, live traffic conditions, points of interest, and more
Hands-free phone and messaging – Make calls and send messages without taking your hands off the wheel
Info and assistance – Get weather, traffic, commute information and more organized into simple cards
Bring your music – Listen to your music and playlists in the car with your built-in stereo system
But don't get too much excited, it's just an app which will let some of your phone applications to be displayed on the head unit screen with new GUI (Graphical User Interface) just to make you focused on the road while driving rather than using your mobile phone. In Pakistan, Google Maps will work, but without Voice Navigation and secondly it will not provide you the information about live traffic conditions. Other than that, you can enjoy music, make calls and send messages via voice commands, get weather updates, etc. Many other apps like Skype, Kik, Textplus, etc. are on the way to be integrated with Android Auto.
I believe, it will be only successful if the automakers start giving their pre-installed infotainment systems in cars compatible with Android Auto.
On thing to note, the compatible Pioneer Head Units are only available in Australia, United Kingdom and United States for now. You can download the Android Auto app and test it from: