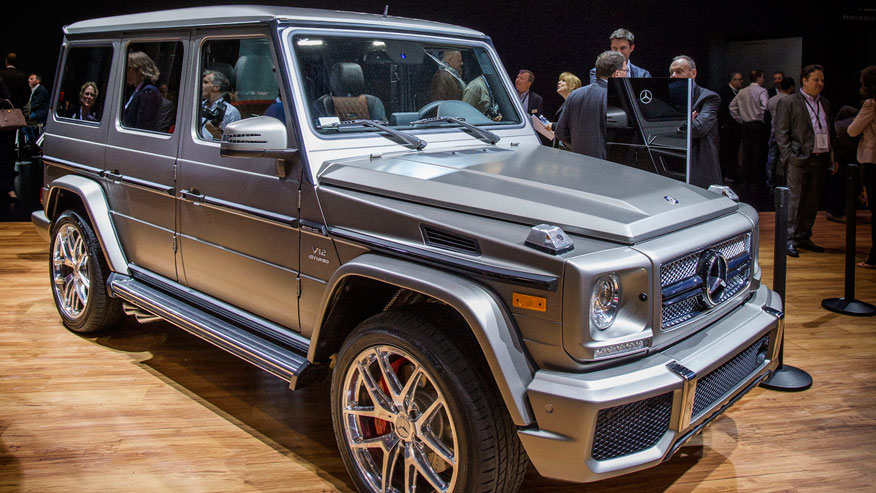 Mercedes-Benz To Launch The Most Powerful SUV Ever In The US
It is true that old soldiers never die in fact they get more expensive and much powerful than before, especially when it comes to Mercedes Benz. Mercedes Benz has never failed to impress its customers and always throw something unique and powerful in the market.
The G-Class, which was originally designed for military use, has now been produced as one of the most luxurious SUVs. Being a pride of Sheikhs and politicians in Pakistan, the car is no doubt eye catching. I remember the first time I saw G-Class here in Karachi; I literally acted like a baby who's standing and staring at a sweet shop and desiring to have the most expensive sweet out there. I must say those seconds were well spent.
To buy the most basic level G550, you need to spend $116,325 and the dollars keep on increasing with the grade. If you need to buy a basic G63 AMG without any added features, it'll cost you $138,057. With the great success of G-Class and the increasing market, Mercedes-Benz felt that they have customers who are willing to buy a much more expensive vehicle along with ultimate luxury and power.
The vehicle, which has already been introduced in the Gulf Coast, is now ready to hit the streets of United States due to customer attention and demand.
Mercedes-Benz has unveiled the most powerful SUV with a 6.0 liter twin-turbocharged V12 engine, which did find difficulty fitting under the hood. The monster is powered by a 621 HP and 738 Nm torque engine which makes it the most powerful SUV. But power always comes with a price, and in this case a rather big one. The SUV from Mercedes-Benz has a hefty price tag of $218,825.