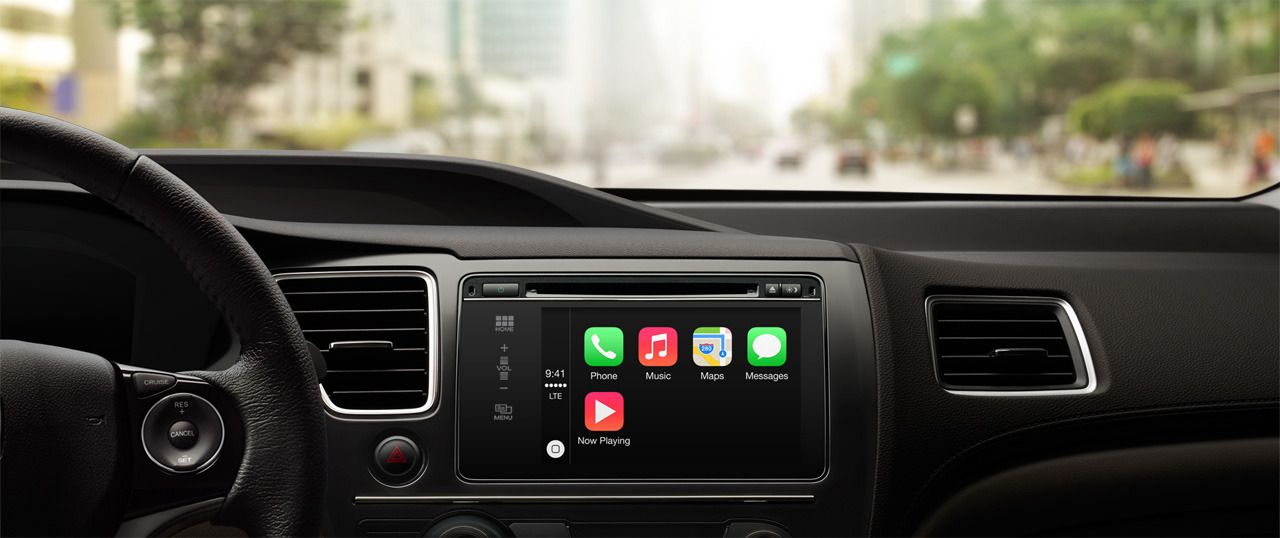 Apple CarPlay is the gateway to use iPhone through your car's touchscreen
Are you bored with your Chinese mini-pad operating system that has navigation, music, calls and everything you can give to it? There are even those with Android OS available on very cheap and affordable systems and they work fine but try handing over a friend everything he can manage to hold, he'll keep on holding everything but he'll be struggling, trembling, on the brink of collapse to be burned down screaming. That's what these systems are like, do one thing at a time and they work alright. If you want to play a song, then just play a song. Of course user experience may vary as the budgets vary as well.
But Apple now want's a piece of this large market. While automakers such as BMW and few others want to go their separate ways and develop a system entirely their own, but many are looking towards Apple and Android for a system.
However, Apple's CarPlay is a simple system which will control your iPhone through the touch-screen interface and this sort of thing isn't new. Automakers do utilizes mobile's data streams to power up the maps, nav, traffic, audio and other infotainment services through high-speed data streams available on smartphones around the world except our Pakistan.
After installing an iOS update, iPhone users will be able to integrate their iPhone to the car's built-in screen and everything from receiving calls and text to music, can be controlled through your screen. It is like controlling your ordinary device by connecting it through bluetooth and control it through the screen.
And since it is not an OS system, many automakers will make the it available in 2014 which include; Honda, Ferrari, Mercedes, Volvo, Jaguar while others like BMW, Toyota, Suzuki and many more will have the app in their systems soon.
In short than, the system will allow you to see and use your mobile on the touch-screen interface and if you don't have that, you can use it via voice control or even buttons.