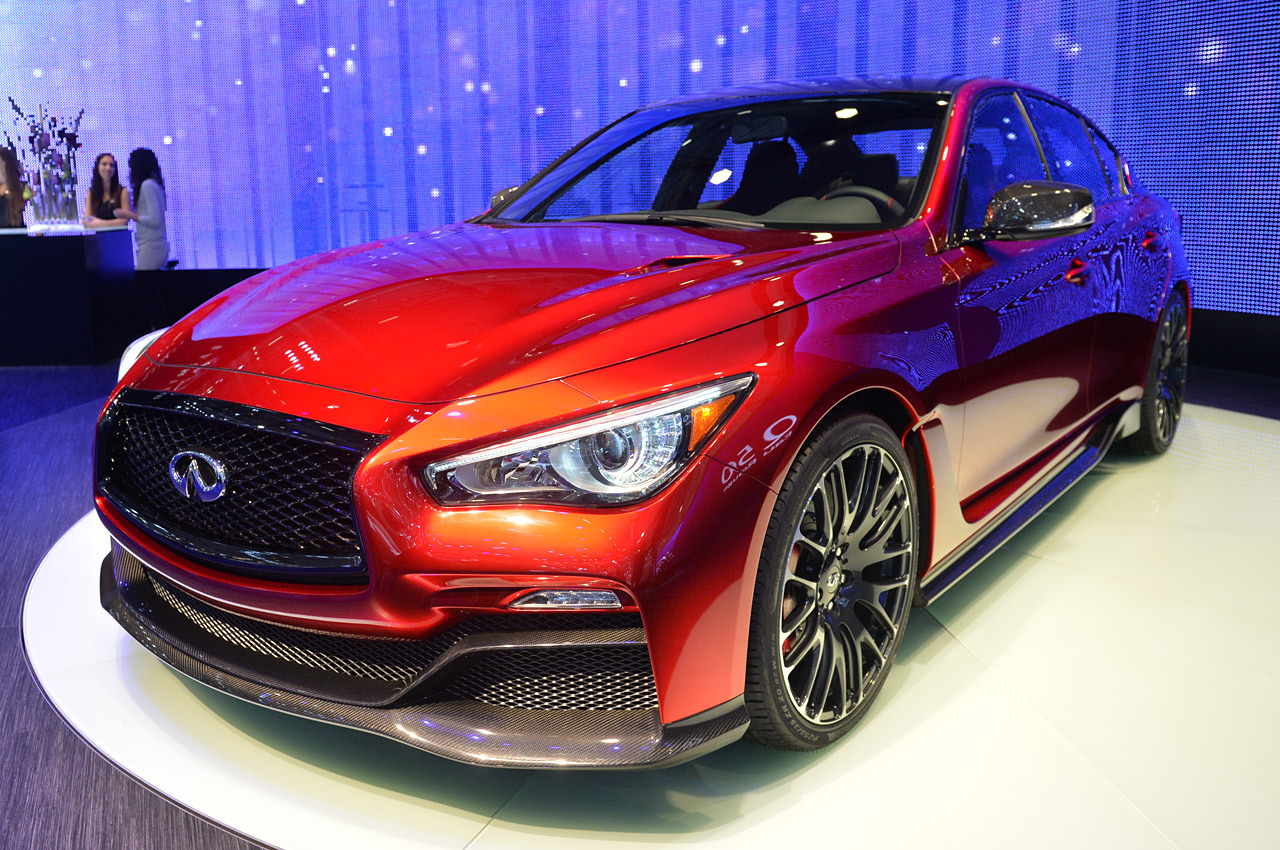 Infiniti Q50 Eau Rouge is a GT-R Sedan
We wanted it to happen. The GT-R's electronics, engine and drivetrain are such things that people just imagine what it would be like to have a similar sedan, but imagine no more. Inifiniti, Nissan's luxury car brand to compete with the Lexus and the Germans, has unveiled a the Infiniti Q50 which has the the heart of the GT-R and it looks fantastic.
Lexus has fielded cars to compete with German performance luxury cars like the M3, C63 AMG and RS4 but Infinite hadn't but everyone had a sneaking suspicion that Infiniti has the car to look forward to field out a car to successfully compete with those car and come this year's Geneva Auto Show, and they have finally.
Called the Q50 Eau Rouge, it is equipped with GT-R's 3.8 liter V6 which produces 560 horsepower and 443 pound-feet of torque to the wheels through GT-R's all-wheel-drive system which enables it to take under 4 seconds to go from 0-to-60 mph.
Of course, this is just a concept at this moment but since there isn't a GT-R four door sedan going into production and Infiniti needs an M3 fighter, this may go into production.