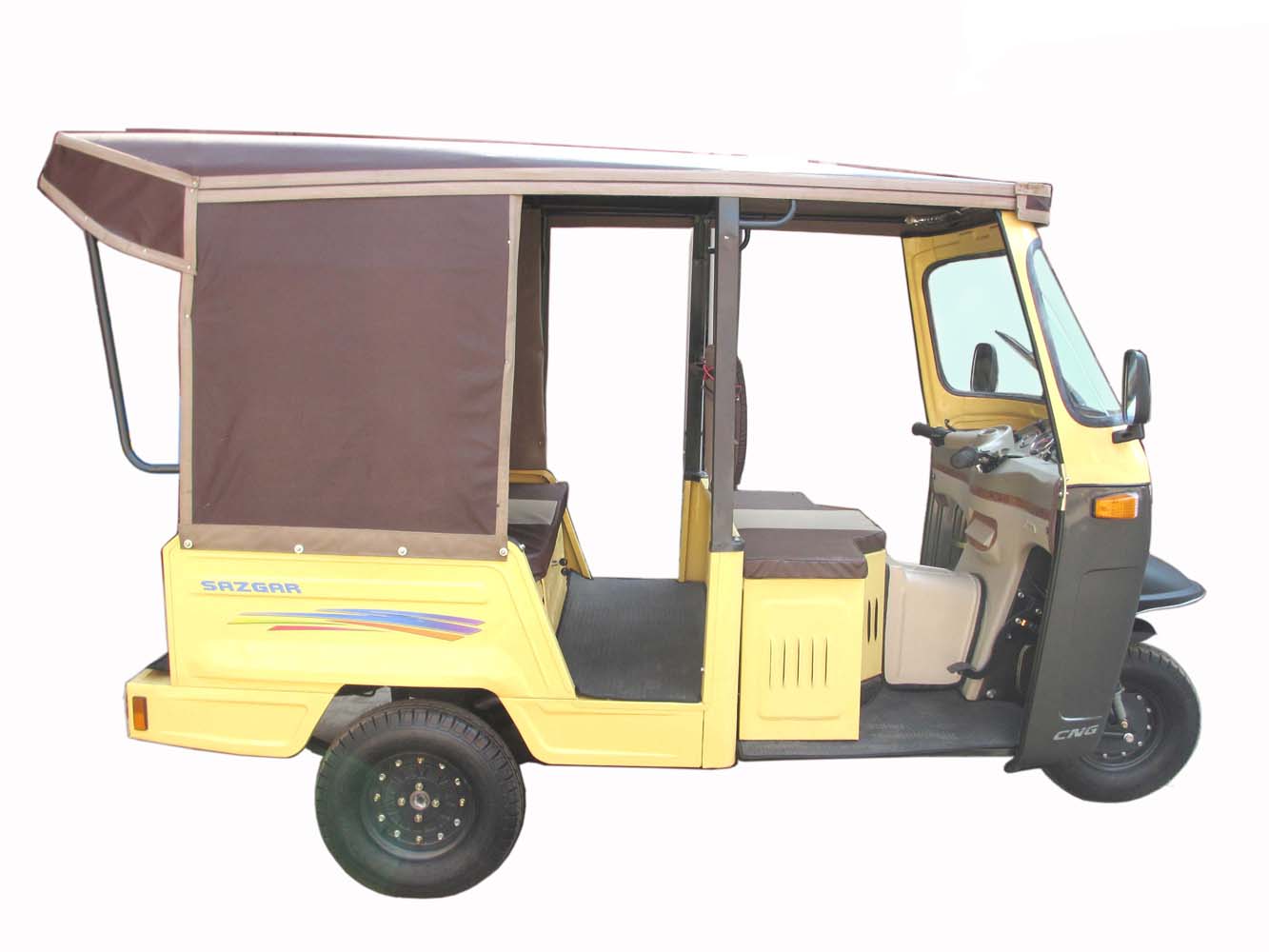 Six and nine seater rikshas given ten day ultimatum to get off the roads of Karachi
We have no idea how to react to this ultimatum. The Qingqi and these six and nine seater Qingqi rikshas have become a mafia and a menace on the roads of Karachi. They have no brakes at all and worst of all, no driving sense and indicators. They try to move into gaps of traffic at speeds beyond their brakes to handle. They are over loaded but what can the pitiful public do when public buses stop working on cng holidays despite charging fares aligned with diesel prices.
Sindh's transport department is trying its best to get them off the road since quite a while now. They have conducted studies with NED's transport department to make these qingqis into a safe transportation service.
Sindh Transport Department has now given a deadline of ten days to these six and nine seater rikshas to get off the main roads and head back to the link roads and streets. Notices have been issued to the body-makers of these rikshas to stop their operations and after ten days, the department will launch a drive against them.
Transport Minister Mumtaz Hussain Jakhrani said while speaking to Express Tribune that these vehicles are illegal and they cause many accidents on the roads, further adding, "They (drivers and owners) should take their rickshaws to link roads and streets. We can't allow them to play with the lives of people," he warned.

Traffic Police is also taken on board and has been ask to clear these rikshas off the road and after ten days, transport department in conjunction with the traffic police will launch a campaign against the six, nine and twelve seater rikshas.