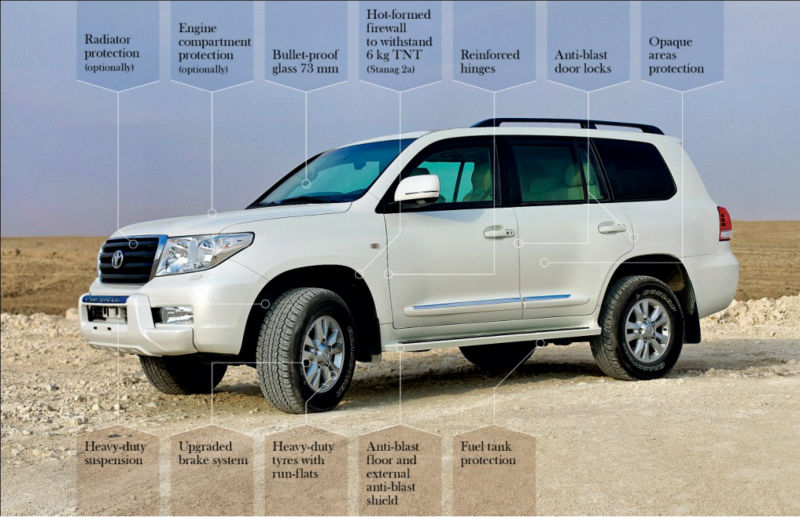 Approval of three bomb proof Land cruisers cost Rs 124.5 million given by Sindh CM
Once again government of Sindh have decided to give full proof bomb proof protections to high profile officials on the tax payers' expense. The Sindh government has decided to buy three more bomb proof Toyota Land Cruisers; SW and VX variants.
Chief Minister of Sindh, Syed Qaim Ali Shah has approved the purchase of three bomb proof land cruisers. Sources said that the cost of three Land Cruisers vehicles, which are bomb proof as well, is Rs 124.5 million. These bomb proof land cruisers are bought for the highest ranked officials of the government and for such protocols, that is required to be given as security agencies' reports show threat to prominent authorities of Sindh.
While, one Land Cruiser will be given to Chief Secretary of Sindh, however; the other two SUVs will be available for higher authorities like: Chief Justice of Pakistan, Senate Chairman, Speaker of National Assembly whenever they visit Sindh, the new bomb proof Land Cruisers will be available for them to serve them.