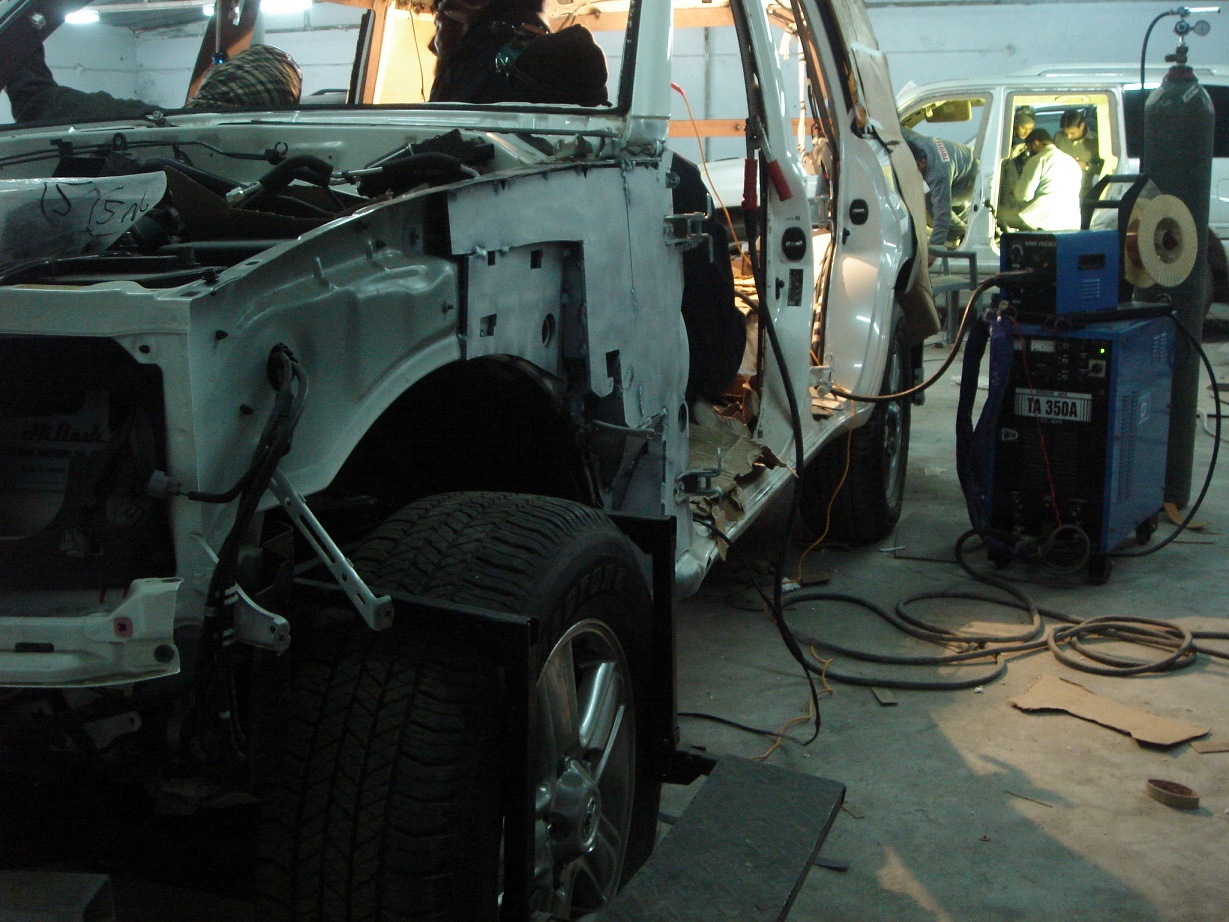 Are Pakistani vehicle armoring companies meeting global standards
In Pakistan demand for armored vehicles increasing now with the same pace as it is for ordinary vehicles in Pakistan. We have noticed a remarkable number of searches on armored vehicles in Pakistan online through Google trends. A very popular site for luxury armored vehicles worldwide N-MAV has also noticed a large number of searches from Pakistan regarding armored vehicles.
People who never even thought for having an armored vehicle for their personal use, are now feeling it not less than a need. In my view they are correct to some extent because of the law and order situation in Pakistan.
Are they buying the right vehicle for armoring? Are they selecting the required level of protection they really need? Are they selecting the right armoring materials for their vehicle? Are these armoring companies doing armoring following the right procedure? Are the vehicles are done with the required modifications needed after the vehicle are armored? Are they equipping the vehicle with right defense systems needed to give you the maximum level of protection? that's my area of interest here to discuss.
We know that as demand increases for any product the technology used for that specific product also develops. All over the world now different companies spending millions of dollars on R&D for armoring materials used in civilian armored vehicles. Here in Pakistan people are spending millions of rupees for armoring their vehicles without knowing anything about it at all. As in the past this was totally a military subject but with the rising need for civilian armored vehicles now become an area of public interest.
To answer these above asked questions we need to hire an expert. In many parts of the world companies which are manufacturing civilian armored vehicles for decades are now providing these services under one roof. Likewise many of the well reputed car manufacturers have their specialized division working on this area like Mercedes, BMW, Rolls-Royce and Bentley. Around the world the protection level is the measuring tool for gauging the protection needed. In Pakistan most of the companies in this business are generally using certified materials but except some of them there, retrofitted armored vehicles doesn't have any certification from independent testing agencies after armoring.
Very few people know this fact that in an armored vehicle, the importance of armoring or fitting the materials is important as much as materials used for armoring. If we use the world's best armoring materials but compromise on the process of armoring or fitting those materials, our security will be compromised. We know MOI(Ministry of Interior) has given NOC's to companies for retrofitting of ordinary vehicles to armored vehicles. It's now a booming business in Pakistan having lot of ROI(Return on investment). But there is no law in Pakistan regulating this industry.
I am not of the view that companies doing retrofitting here are not meeting the standards but I am of the opinion that there must be some official body to examine and make regular checks of the armoring processes these companies are using. From an engineering and an armor expert point of view there are many technical aspects in this which need careful examination and analysis.
I would like to divert the attention of the concerned authorities to this matter to review this seriously. As people are spending millions of rupees on there security. If it will not be addressed timely it will have a negative impact on the country standing internationally.