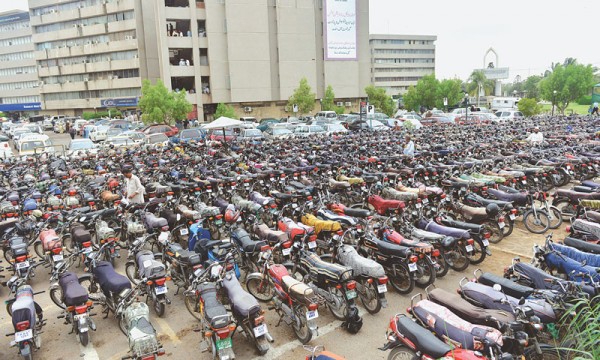 Attock Police have busted inter-provincial bike lifter gang which was operating in parts of Punjab and KP.
The Attock District Police Officer, Hassan Asad Alvi, while talking to local media, said that the police, using modern technique and high-grade professionalism, has arrested the gang members, who were stealing bikes from people. The action was taken keeping in view the safety and security of the local people, and an organized team was formed to carry out the operation flawlessly, the DPO said.
Police recovered eight bikes from the culprits and during the investigation they revealed that they have stolen bikes from Attock and many parts of KP.
Read Also: Two men arrested for stealing 2000 bikes in Karachi
Moreover, not so long ago, the Anti Car Lifting Cell (ACLC) has also arrested two professional bike lifters namely Mohammad Ashraf Khokhar and Sabir Khokhar in Karachi. The culprits, in 25 years, had stolen over 2000 bikes in the city. The criminals also claim to have received 5000 per each successful bike robbery.
Furthermore, On Wednesday, 18th July 2018, Customs Intelligence confiscated eight smuggled heavy bikes from Samanabad area of Lahore.
The law enforcement agencies, across the country, are cracking down on criminals to give a sigh of relief to the people of the country.
Tell us your thoughts in the comments box below.