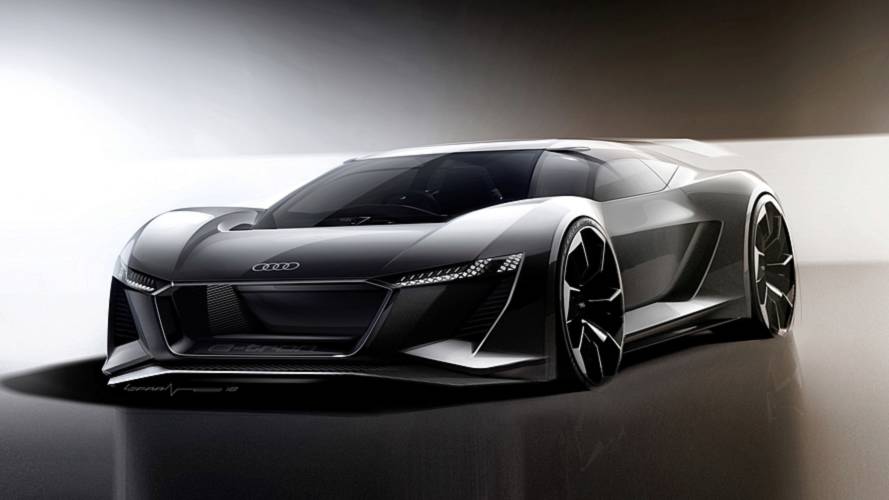 Audi PB18 e-tron – Behold R8's all electric successor!
It's no secret that the automotive sector is trying perpetually hard to go all electric for the future. Companies like Porsche and Mercedes have at some point showcased their version of all-electric concept cars of the future, and I personally think its the Audi which has actually stolen the show with its latest Audi R8 electric concept. The semi-coupe semi-fastback design of this car is hard to miss. Named as the PB18 e-tron was debut at the Pebble Beach Concours d'Elegance. PB18 is a two-door supercar with a healthy 753HP and loads & loads of instant torque. Or in other words, the newer car will be a lot more powerful than the current R8 V10 Plus.
Audi has claimed that this car once in production will be able to achieve 0-100km/h in a mind-bending 2 seconds flat which is quicker than the 2.23s of the Dodge Demon. This figure will probably be achieved using some sophisticated technology and good aerodynamics. PB18 features a low, mid-mounted 95kWh solid-state battery, which is good enough for a 361-mile journey in a full charge. What more interesting is the 15 minutes charge time, thanks to 800-volt charging capacity. But when unavailable it can also work on a 400v system as well. Good going, Audi. All the charge powers three electric motors: one shared between the front wheels, and one each for the rear wheels. All these motors combined develop a 661bhp, but now you will argue that we mentioned a higher number above. To that, I will mention the PB18's ability to short burst an 'overboost' system which tunes up to 753bhp.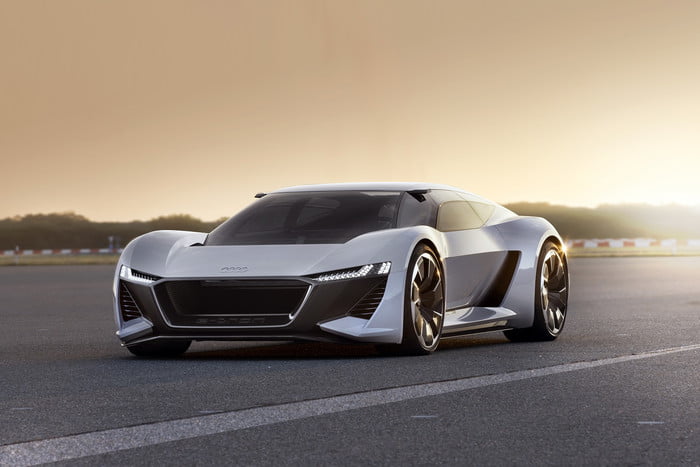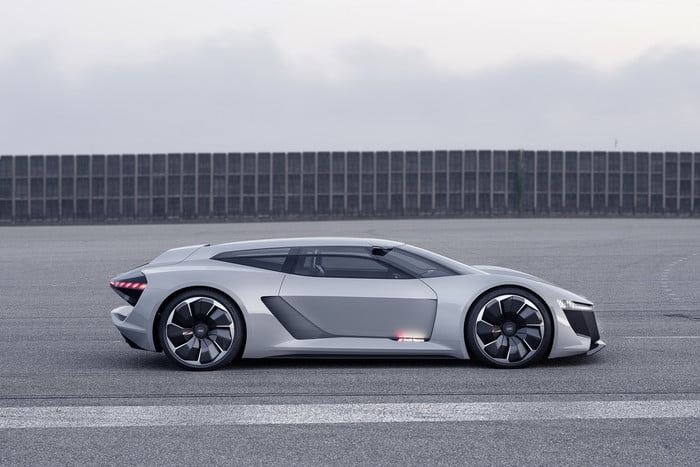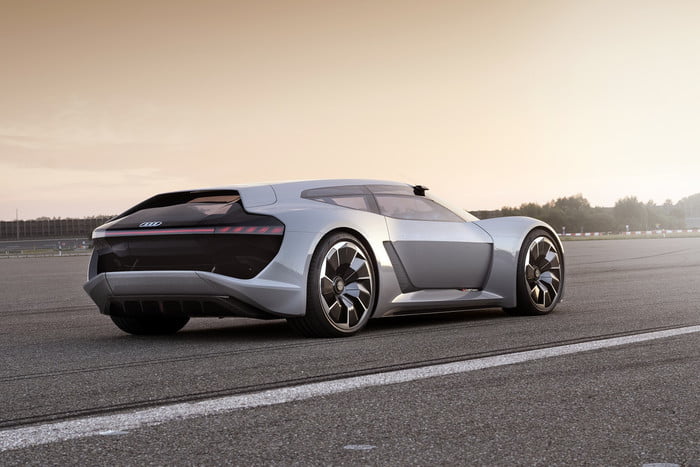 Once the 95kWh batteries are charged enough the power-hungry batteries will help the electric R8 to top 186mph. While this number may seem a little unimpressive but keep in mind electric cars are quick but not fast so with current technology Audi has tried to play safe to avoid overheating issues for the batteries. Aside from the performance talk, Audi claims that this car is designed to be loved by you. This might sound confusing but what Audi is trying to say is that they fitted this car with absolute zero self-driving capabilities and in the car's control is completely in your hands unlike rest of the moderns cars. In fact, Audi says the skunkworks codename for the PB18 was 'Level Zero' which refers to a complete driver-centric car.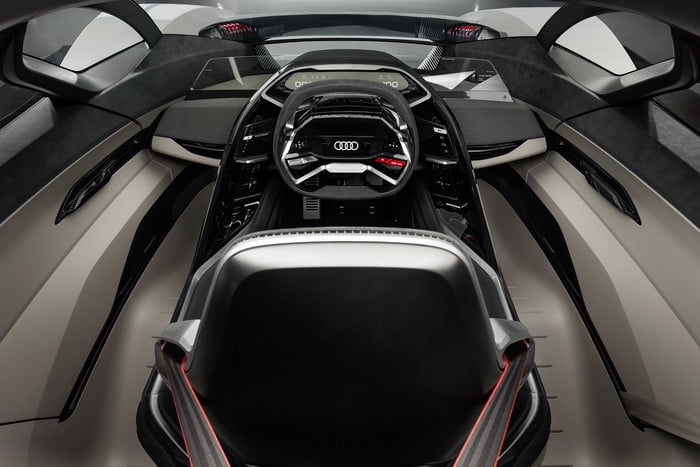 Talking about driver-centric, this car is greatly inspired by the Le Mans-dominating R18 LMP1 racer, so PB18 has almost the same suspension setup. The driver sits in the centre just like the McLaren F1, but what about the passengers? Well for this concept version there are no passengers seats but its obvious final production R8 will have a more conventional seating setup. But for now, we can just wait.