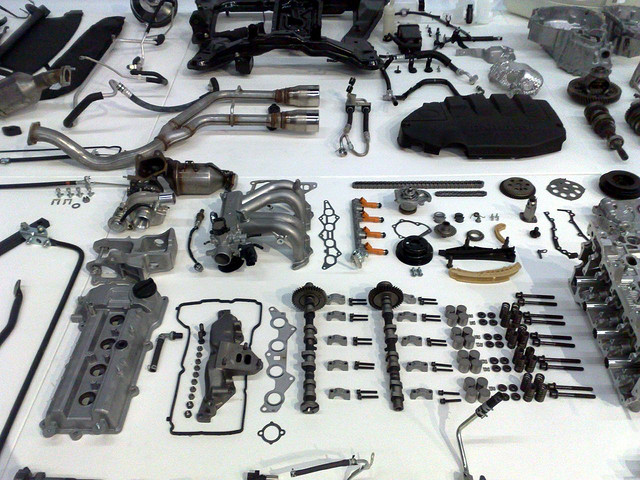 Auto Part Makers Turn Doubters into Believers at Pakistan Auto Show 2017
In a surprising turn of events, local parts' manufacturers have succeeded in gaining the confidence of new investors who are planning to establish automobile manufacturing plant in Pakistan. How is this topic relevant? Considering the fact that foreign investors have raised concerns over the technical abilities of local auto-parts manufacturers to be able to meet the demand while abiding by the quality standards.
"We have no doubt that we need to buy local auto parts to keep our cost low," said a prospective investor to The Express Tribune.
If you've followed the local auto industry in these past few months then surely you will know that there a number of car companies that are currently establishing their manufacturing units in Pakistan and are in search of suitable partners through whom they will be able to acquire quality parts to ensure quality for their passenger as well as commercial vehicles. In the recently organized PAPS (Pakistan Auto Parts Show) 2017, which was organized from 3-5 March 2017 was aimed to provide a unified platform for the auto parts manufacturers to showcase their products and production potential to dozens of new investors under one roof.
Renault, Kia, Audi and most recently Hyundai have announced their intention to assemble cars in Pakistan. Expand this prospect, and the possibilities are all full of shimmering brilliance for each player associated with the local automotive industry. This situation could provide a much-needed boost for both the economy and local auto parts' makers because car sales are already going through the roof and predictions are bing made that this growth is likely to stay for a longer period of time. The most appreciable and noteworthy development in this whole scenario is the presence of three Chinese auto parts manufacturers (in the PAPS 17′) and dominant yet collective mentality of mutually beneficial partnerships in the local auto parts manufacturing to promote business ties.