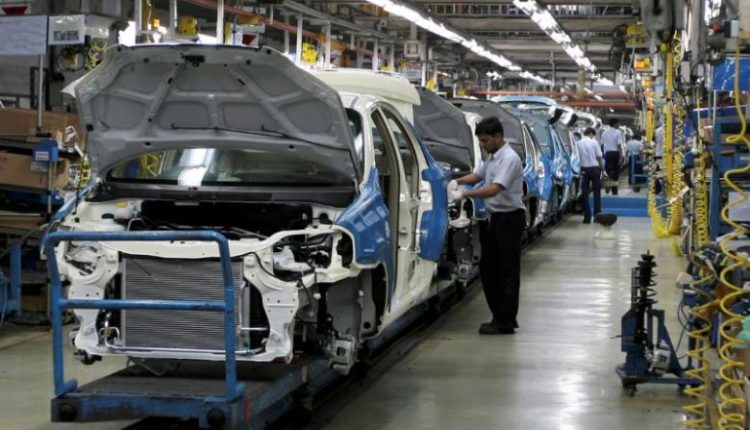 Car Manufacturers Seek This New Incentive From Govt
The automobile industry of Pakistan has sought tax reduction from the government. The demand comes as the sector is trying to resume production activities and increase sales amid COVID-19 pandemic in the country.
Talking to media Pakistan Association of Automotive Parts and Accessories Manufacturers' (Paapam) former chairman Mashood Ali Khan said the decline started last July when the government announced that non-filers could register only one vehicle against their CNIC. After that, the sector was imposed by Federal Excise Duty (FED) up to 7.5% and additional Customs duty of 7-11%," Khan said.
Furthermore, the rupee depreciated against the US dollar during September and October 2019, which struck the automobile sector hard. The former chairman said the industry was hoping that 2020 would be a good year, and indicators were somewhat positive in January and February. "However, the sales numbers were still lower as compared to figures for corresponding months of last year," Khan said, adding then sector pinned hopes with new models, but coronavirus outbreak led to zero car sales in April.
Khan lamented that the industry has only manufactured 89,284 cars so far in the current fiscal year versus 196,415 vehicles last year. "A few years ago, we were producing 250,000 cars annually and were aiming for 500,000 per year," he said, adding that significant reduction in manufacturing has raised many questions.
The ex-chairman said instead of going up, the industry's trajectory has plunged. "Now we expect the government will provide relaxation through tax concessions," Khan said. He further added currently, the sector is paying 18% sales tax on cars, and if the government reduces it to a single digit, it will be a massive boost for the manufacturers. "If tax rate remained at current level, the automobile industry would face further devastation and the government's revenue from the sector will also take a hit.
According to Khan, the automobile industry adds Rs30billion to national exchequer and contributes 2.8% to the country's gross domestic product (GDP).
Since the application of new taxes and stall in market, the vehicles have become very expensive in Pakistan. This demand may be aimed at reducing prices for end consumers. The prices can be reduced through several means including concession in GST and FED by the government.