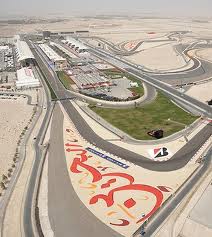 Bahrain monarchy used its monetary influence to bring F1 back, but the world knows better
Bahrain used it monetary influence over F1 to held the Grand Prix as per schedule. F1's boss, Bernie Ecclestone did accept the money over people's freedom and democracy and announced that Bahrain Grand Prix will take place as per schedule.
However, F1 teams wary of the public and sponsor's response over choosing basic human freedom and how Bahrain handled the protests through brutal crackdowns against the protestor, made 11 out of 12 F1 team declined to race in Bahrain.
According to article 66 of FIA codes which states that no amendments can be made without the agreement of everyone involved – meaning that any rescheduling of race must have approval of all the teams involved.
FIA Chief Bernie Ecclestone said, "The schedule cannot be rescheduled without the agreement of the participants – they're the facts."
At first FIA World Motorsport Council unanimously agreed to let the race happen after the a report by FIA Commissioner Carlos Gracia, who took a government-sponsored tour of Bahrain last month and found an "atmosphere of total calm and stability," that "life in Bahrain is completely normal again," and that "no human rights were violated."
The Bahrain's monarchy's and the obscenely rich Sheikh's influenced the FIA council's decision and made the report look into their favor however, the news results out of Bahrain told otherwise to FIA Commissioner's report, especially the brutal torture if Doctors and nurses who attended the wounded protestors.