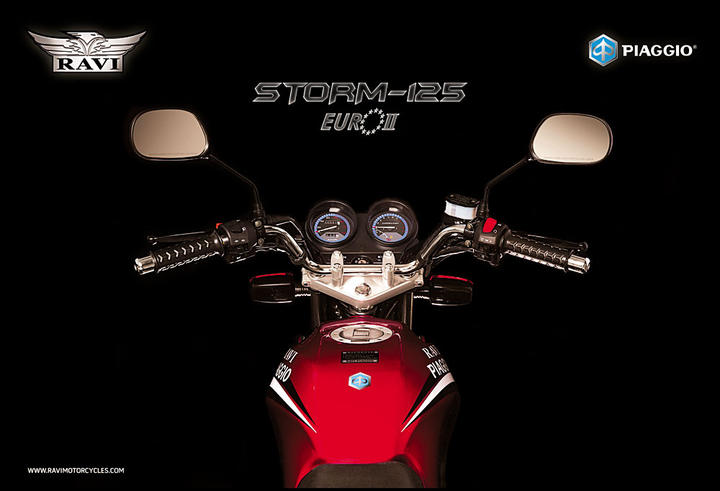 83,000 rupees brings you Ravi Piaggio
"No compromise on quality sir", that's what the salesman said to sell you the new bike. But troubles that arrive within the first kilometers were few and moving over to 1,000 kilometer was a bit of a gamble which we eventually lost.
Usually, when I am looking out for a used car, I will compromise on minor problems if I am getting a good deal but when we're on the look out for something new, we damn very well make sure that we are getting something which for the next two to three years will run smooth as a knife on butter.
When PW member Silver_Knife bought for himself a new Pakistani assembled bike "Ravi Piaggio", the quality wasn't even on par but he put up against the loosened nuts and bolts, fuel gauge and the noise from chain cover thinking to himself that it's a Pakistani built bike so we can't have A grade quality however, down the road problems further awaited him on his bike.
Reaching just 300 KMs on the bike, Silver_Knife went for an oil change as the engine was making a lot of noise so he at 520 KMs, he went to a mechanic to tighten the tappets, however, PW member chery1 suggested that tappets should not be tightened at this point in a new bike.
Another day, another set of troubles, first his bike's accelerator wire broke and then the chain cover got stuck so bad that it didn't allow the tyres to move so he removed the cover and put up in his bag.
But it isn't all that bad either, now a lot of Ravi Piaggio buyers have reported such troubles in their bikes so the parts of the bike, which are imported from China and than assembled in Pakistan aren't bad at quality however, problems relating to assembling should be addressed and strict quality control measures should be in place as bikes aren't exactly for rich people for their joy rides, especially bikes as such, to avoid the negative impact on the brand, the company must ensure strict quality control on their assembly line to build a solid customer following.