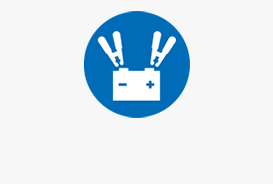 100% Maintenance Free – No caps on top. It means that no battery water top up required throughout the product life cycle. Totally hassle-free and no worries of any sort of battery maintenance.  
Highest CCA [Cold Cranking Amperage] – Quick Engine Start. In simple words, CCA reflects the power of the battery to start the engine. Higher the CCA, better it is in a given amperage of a battery. 
Ready to Use – Most batteries available in the market are charged by the retailers and filled with low-quality battery water rather than the good quality electrolyte. Daewoo battery comes pre-charged from the factory with the best quality electrolyte which also enhances battery life.
1-year Free Replacement Warranty: simple and better warranty terms give you confidence in the product. 
Technical Product Features: 
Health Indicator:

Through health indicator, you can check the health of your battery. Green means your battery is fine, White means you should charge it and Red means replace the battery. 

Flame Arrestors:

A safety feature inside the top seal which ensures safety through eliminating the risk of catching fire. 

Korean Technology Plant Run by Korean Battery Experts:

Advanced technology and experienced Korean staff

ISO Certifications:

Daewoo Battery is produced at an ISO 9001 & ISO 14001 certified manufacturing plant which is an assurance of its quality. 
Complete Range Available across Pakistan: from 660CC car to jeeps and commercial vehicles. Our battery is available across Pakistan and consumers can get 1 for them through their nearby battery shop.