Benelli TNT 150i detailed review, specs and photos
As always, PakWheels.com brings an exclusive review of yet another vehicle for its readers. This time, we reviewed a bike – Benelli TNT 150i. People in the country for the past one year were religiously waiting for this bike to arrive and finally, it has been launched in three different colors; white, red and black.
Globally, Benelli TNT 150 has been launched with two different variants; one is a simple or basic variant launched a year ago, and now the premium variant, which has also made its way to Pakistan.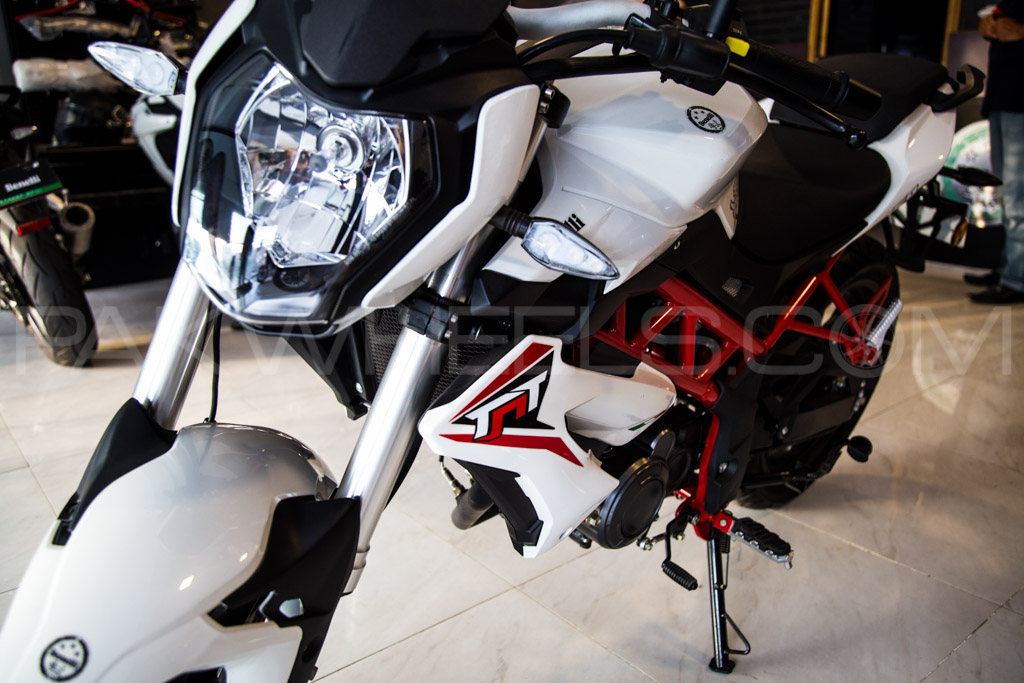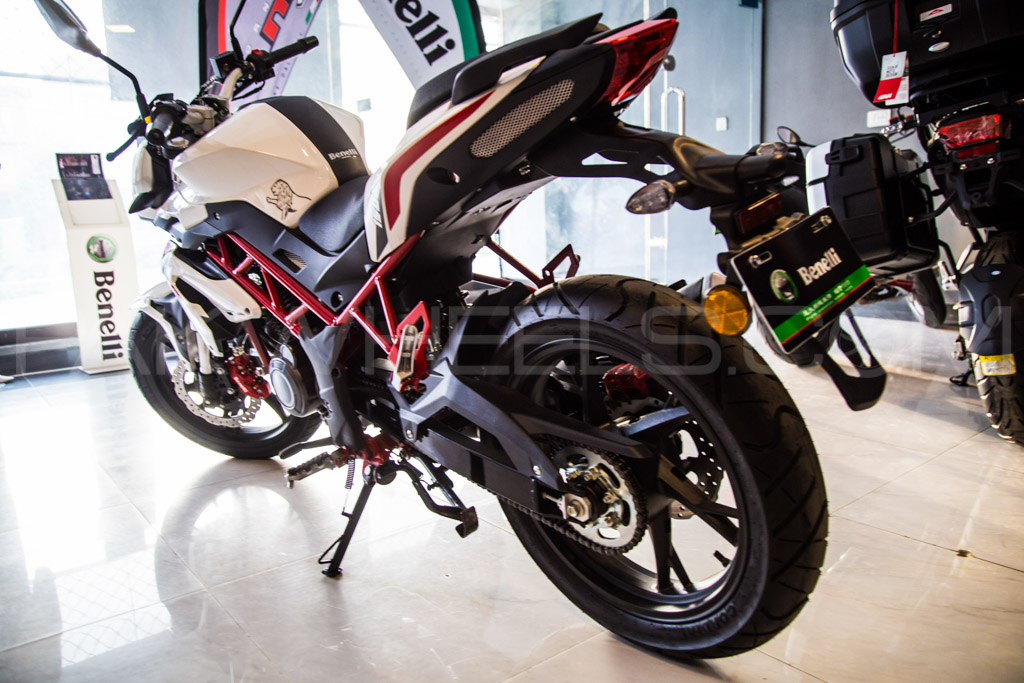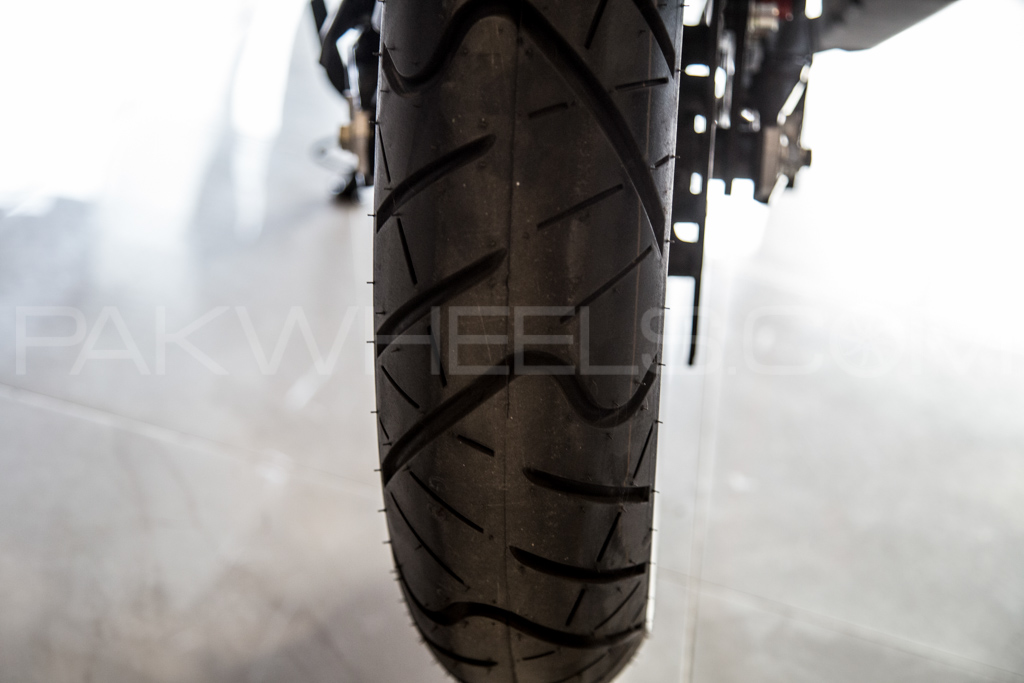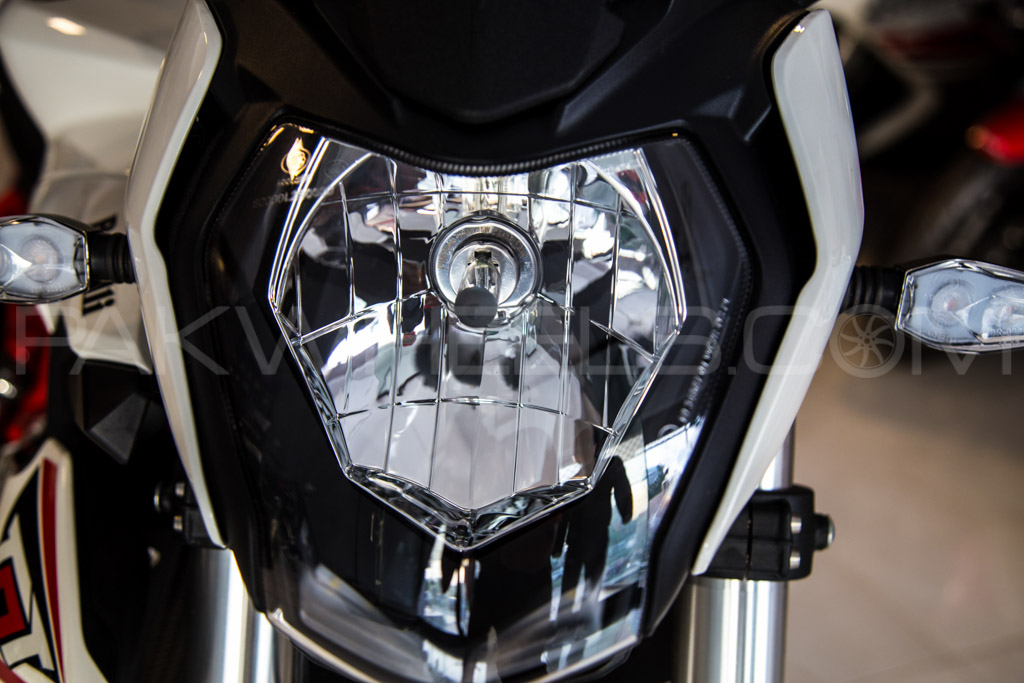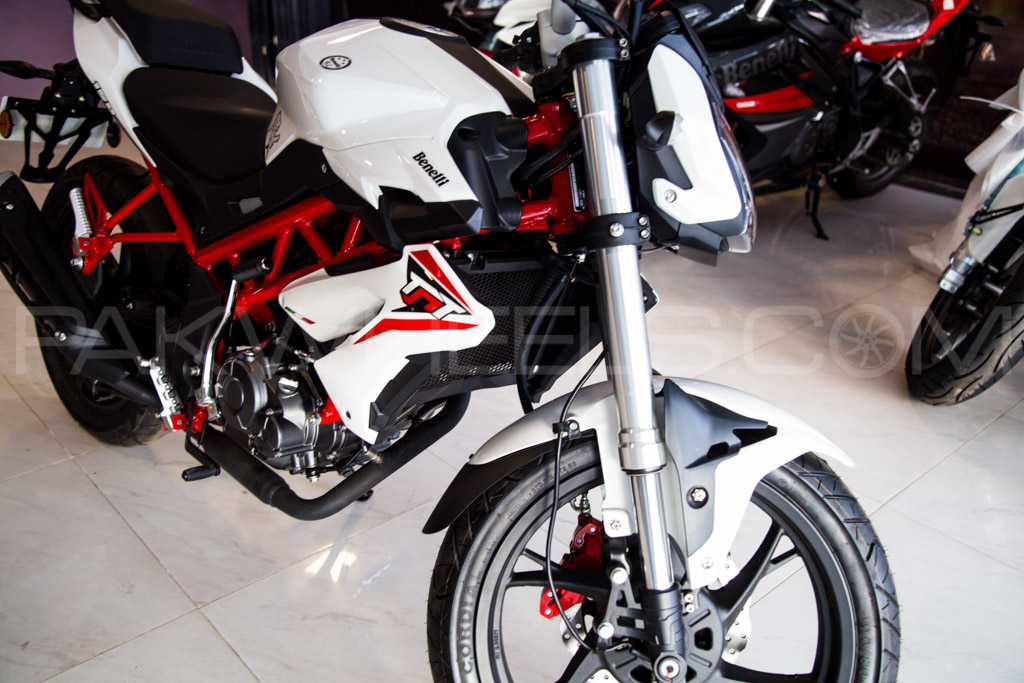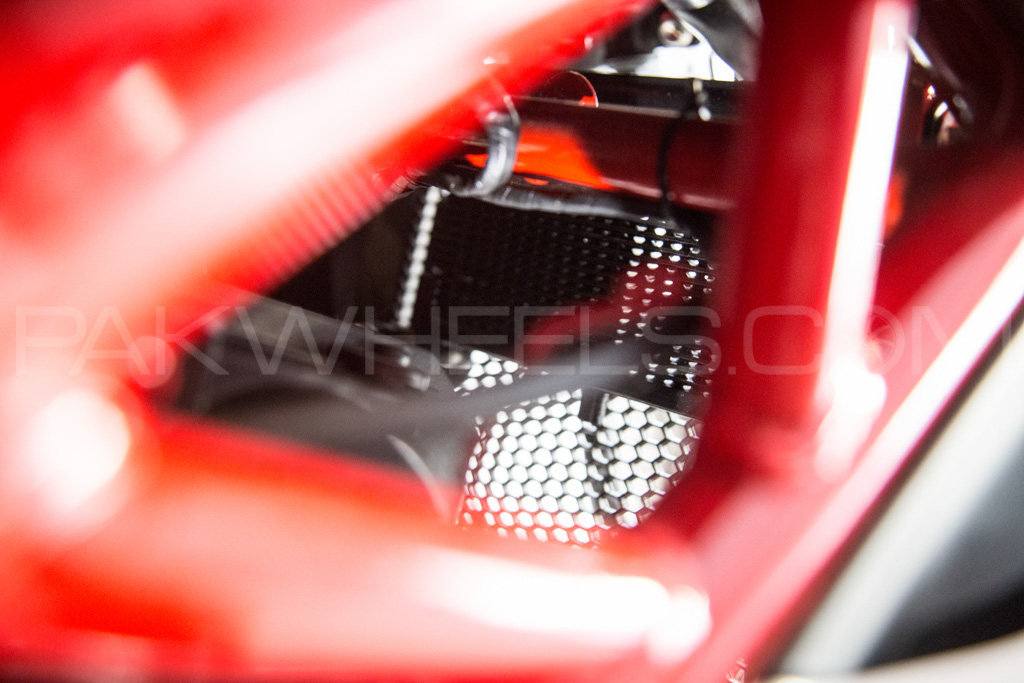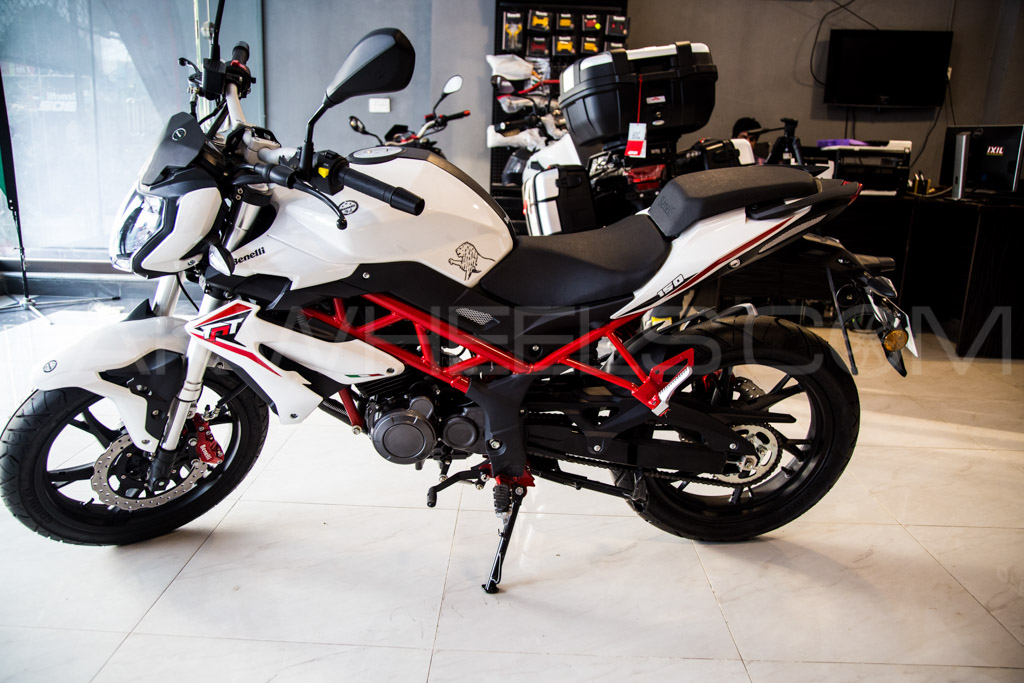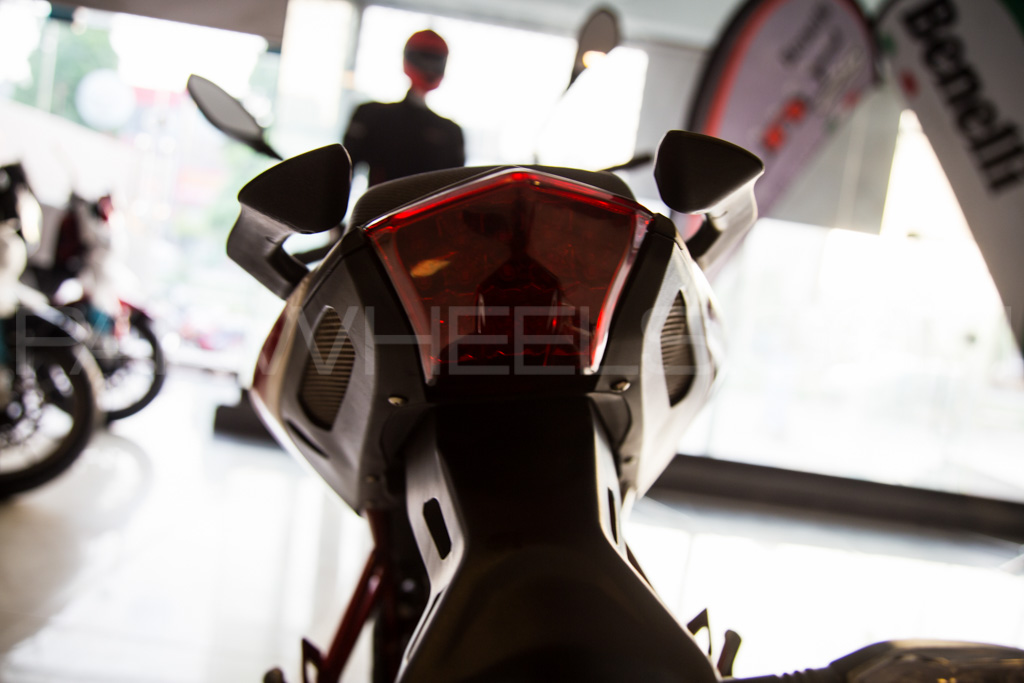 The first difference between the basic (TNT150) and premium (TNT150i) variant is that the basic model comes with simple carburetor while, the premium one, which we reviewed comes with an EFI engine. Moreover, the basic variant is air-cooled whereas the TNT150i houses an oil-cooled engine. The basic variant has relatively less horsepower than its premium counterpart.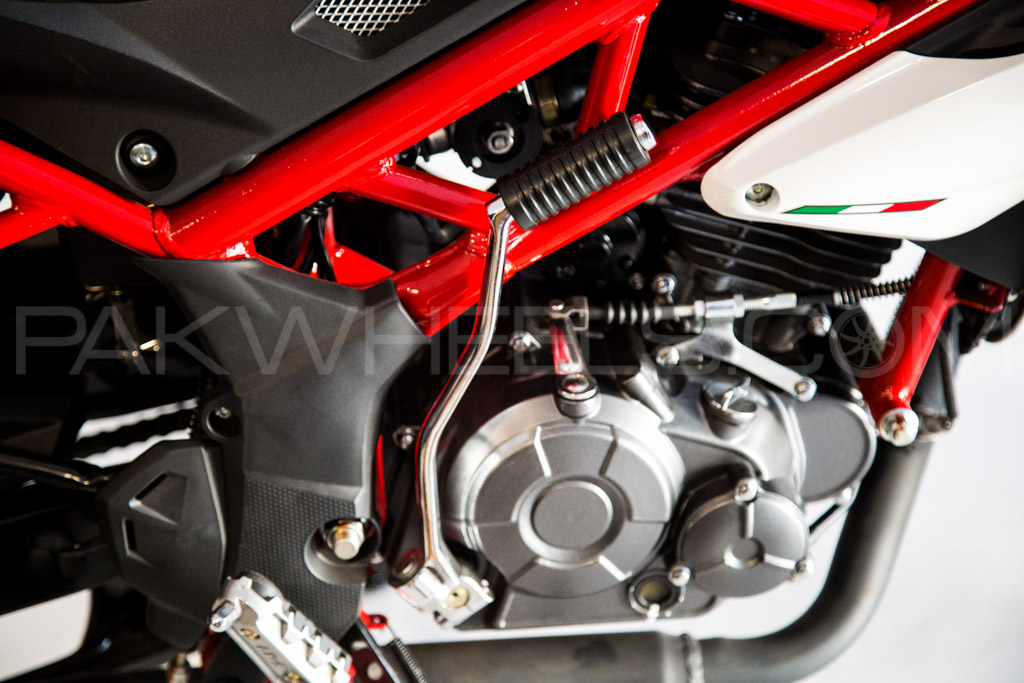 Benelli bikes are famous for their naked shape and sleek design. Benelli TNT 150i is also very dynamic and you can't ignore the classic sporty look while it's on the road. 
Technical specifications of Benelli TNT 150i:
The bike is equipped with 149.5cc single-cylinder 4-valve engine that produces 14hp at 9000 rpm and 11.5nm of torque at 7000 rpm. It has two spark plugs, while the basic model has a single spark plug. The advantage of having two spark plug is that the fuel consumption of the bike will be good.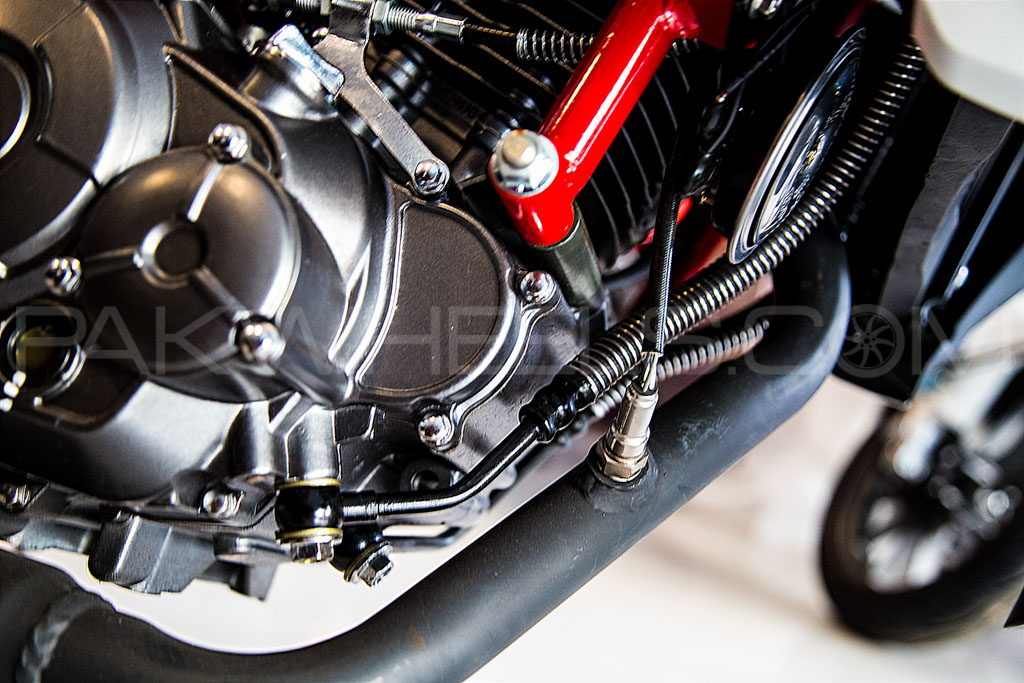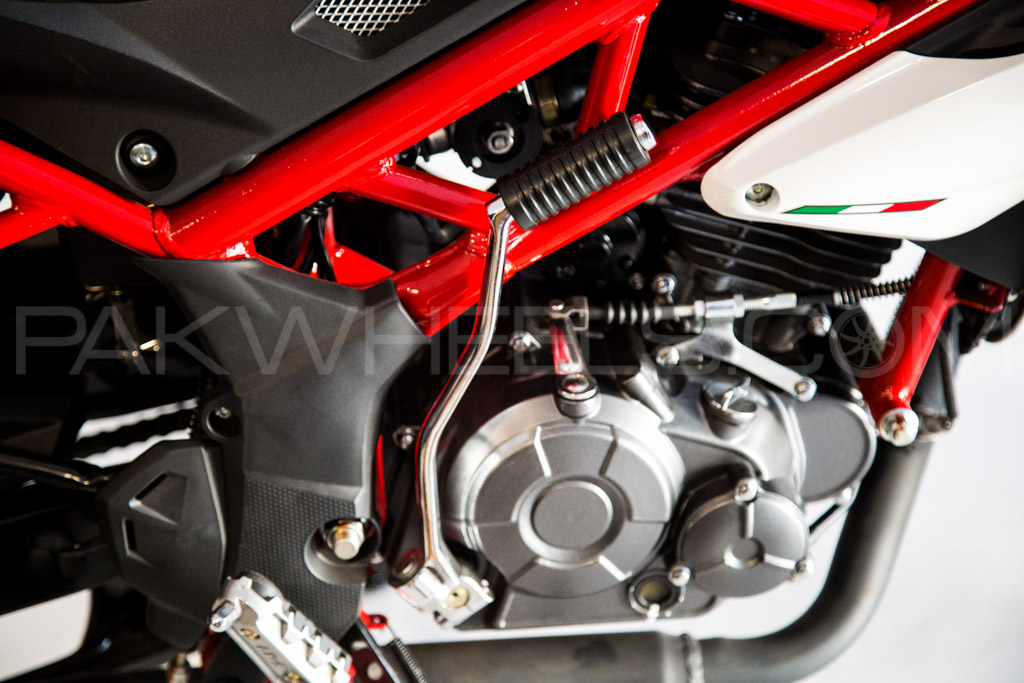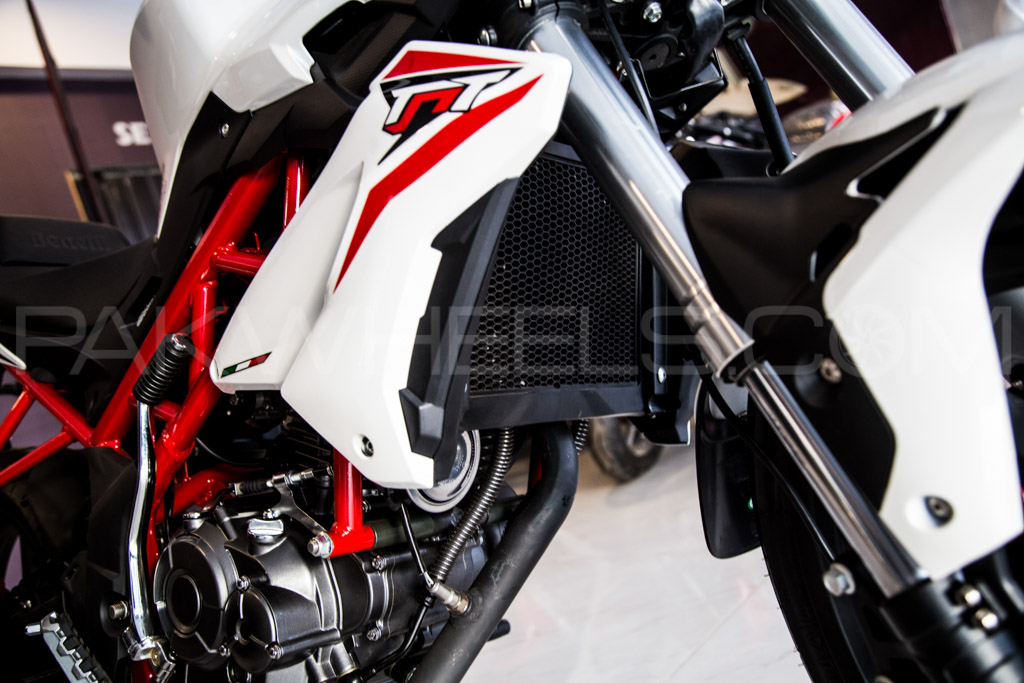 The cooling system of the bike is liquid cool. Liquid cool comes with two different technologies; one is oil cooled, and the other is water cooled. In this particular bike, the manufacturer has given the option of oil cooling. In my humble opinion, for a 150cc motorcycle, oil cool technology is the best as the water cooled technology is expensive which increases the cost of the vehicle it has been used in and the service and maintenance costs increase as well compared to oil cool.
The Bore X Stroke of this bike is 57.3 X 58 mm. Furthermore, the bike comes equipped with 5-speed return shift transmission.
In my previous Honda CB-150F review, I have mentioned as to why 150cc bikes underperform compared to Honda CG 125; it is because 150cc bikes are 25 to 30 kg heavier than the Honda CG 125 and have only 1 or 2 horsepower more than the CG125. In the same review, I said that 14 hp would be good for a 150cc bike and I am happy that Benelli TNT 150 produces 14 hp, and the top speed of the motorcycle confirms this hp. The top speed, the company claims, is 135 Km/h.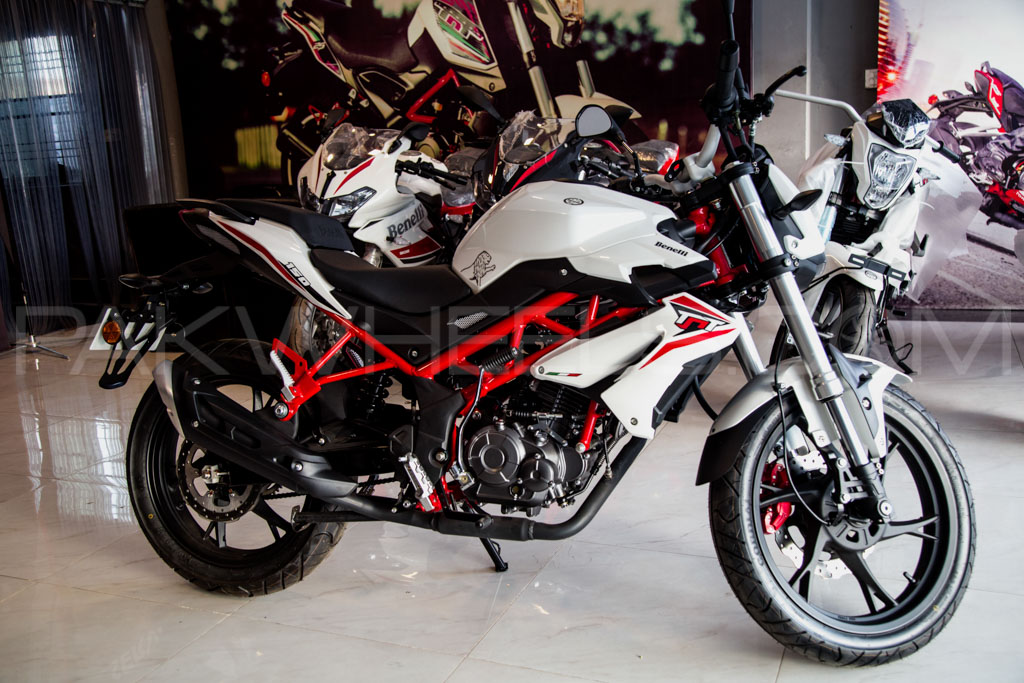 Benelli TNT 150i comes with both kickstart and electric start. As per the company stats, this bike gives fuel average of 45 km/h and has a tank capacity of 13.5 liters. The shape and style of the fuel tank are same as TNT 25. The fuel tank is protected by a cover/guard and in case of accident only outer fuel cover would be damaged, and the tank will remain safe and sound. The guard or cover can be replaced with a minimal amount.
Almost all bikes in Pakistan are carburetor-based that's why after one to two years their fuel average plunges sharply, while bikes like Benelli come equipped with EFI engine which even after several years maintain its fuel average.
Additionally, the bike ships with engine kill switch, parking lights, dipper, adjustable clutch, etc. The rpm meter and speedometer are digital; moreover, fuel gauge light and gear indicator lights are also available in the cluster meter.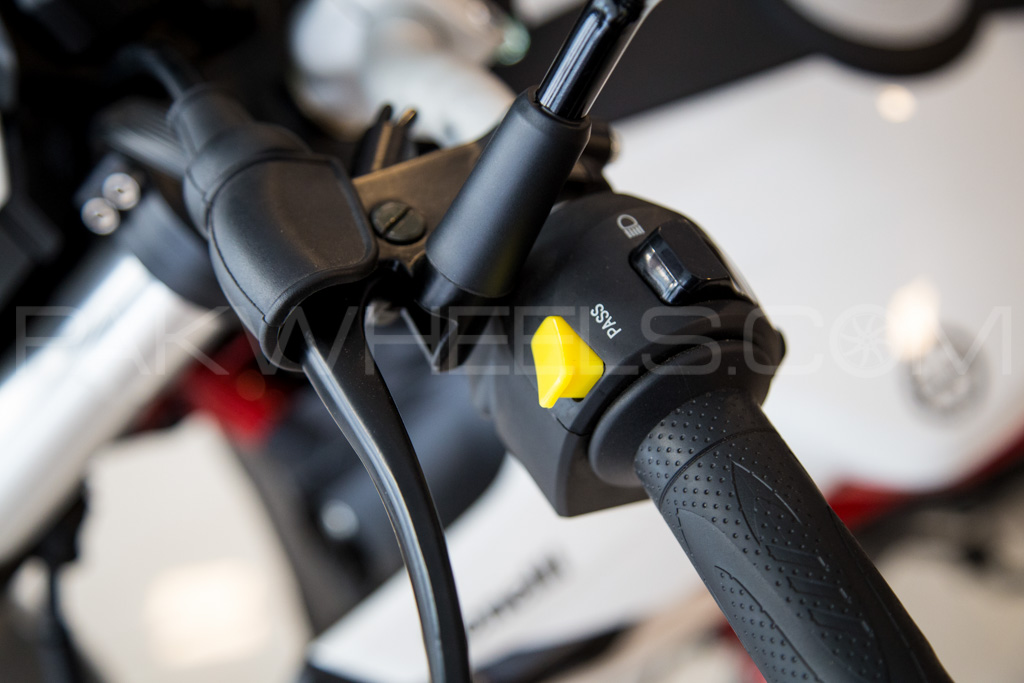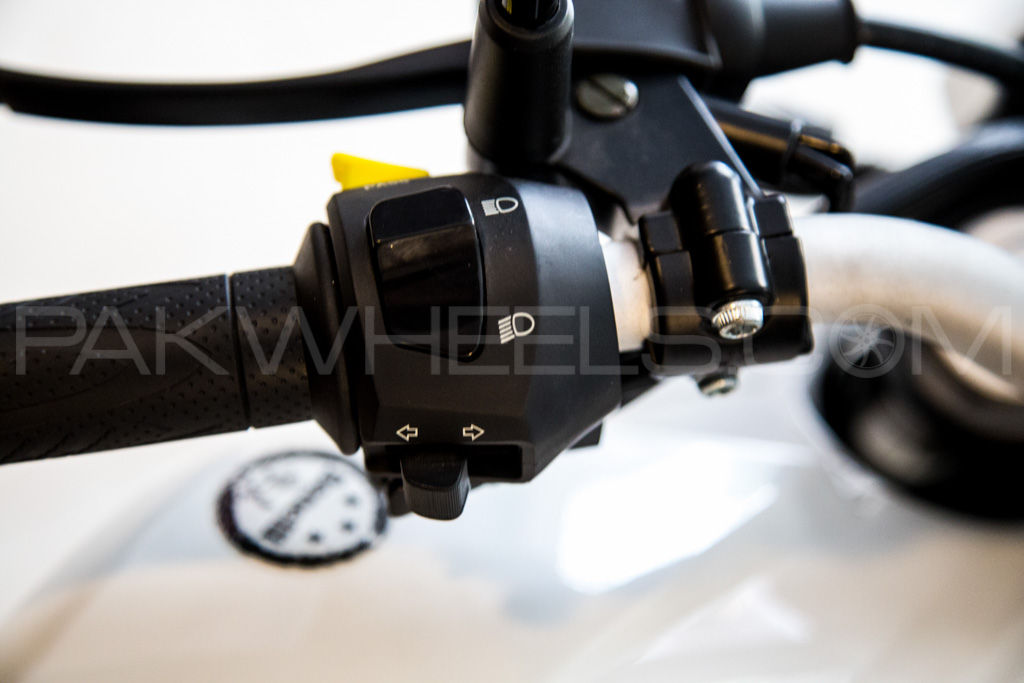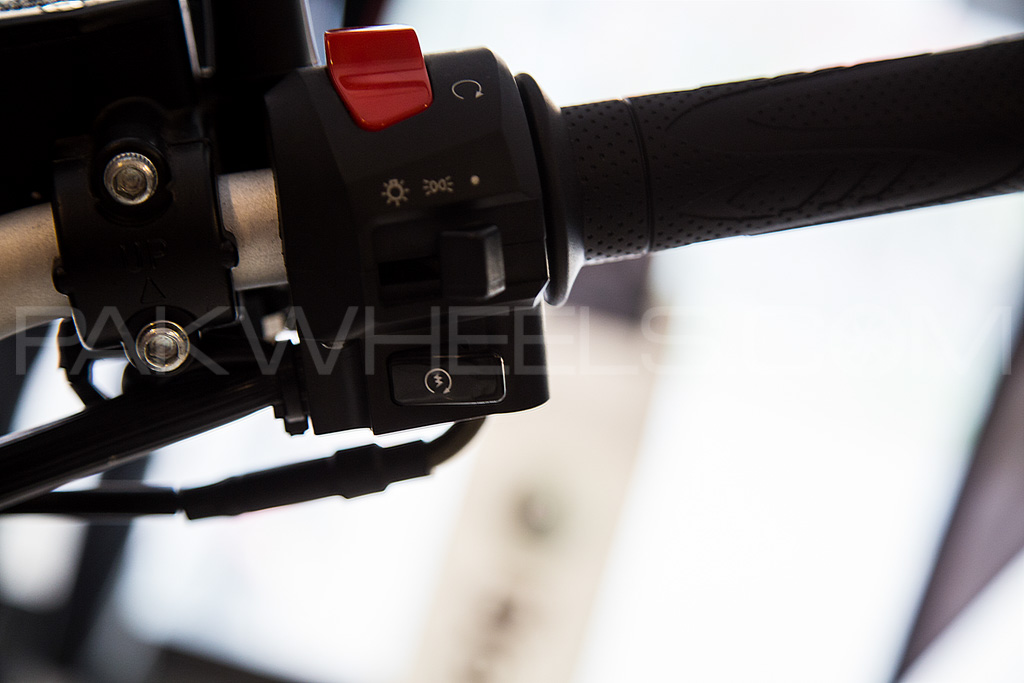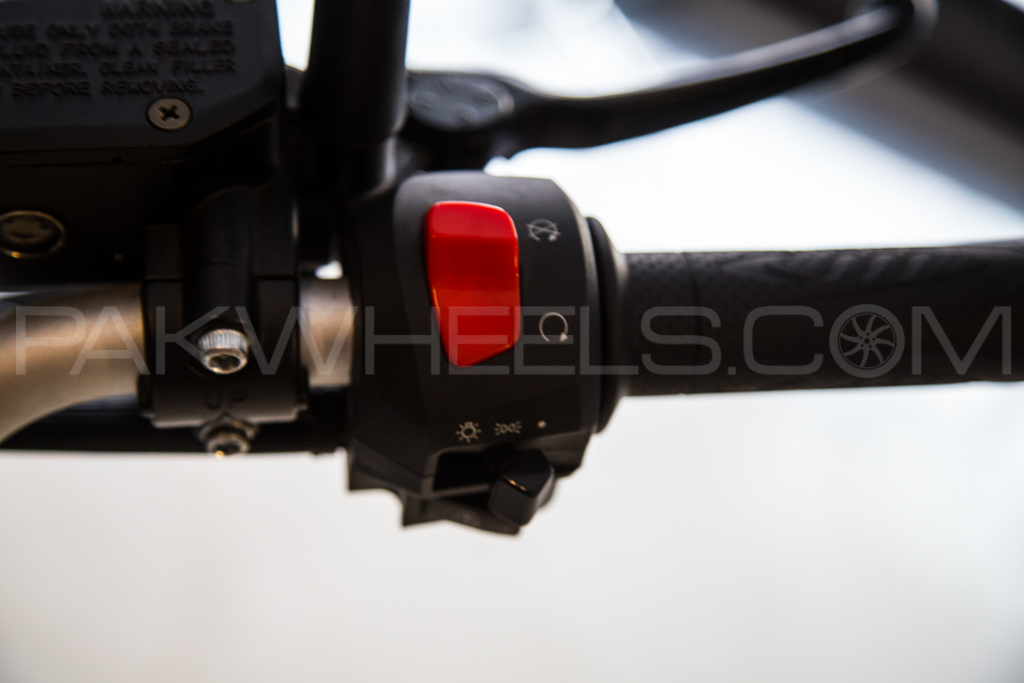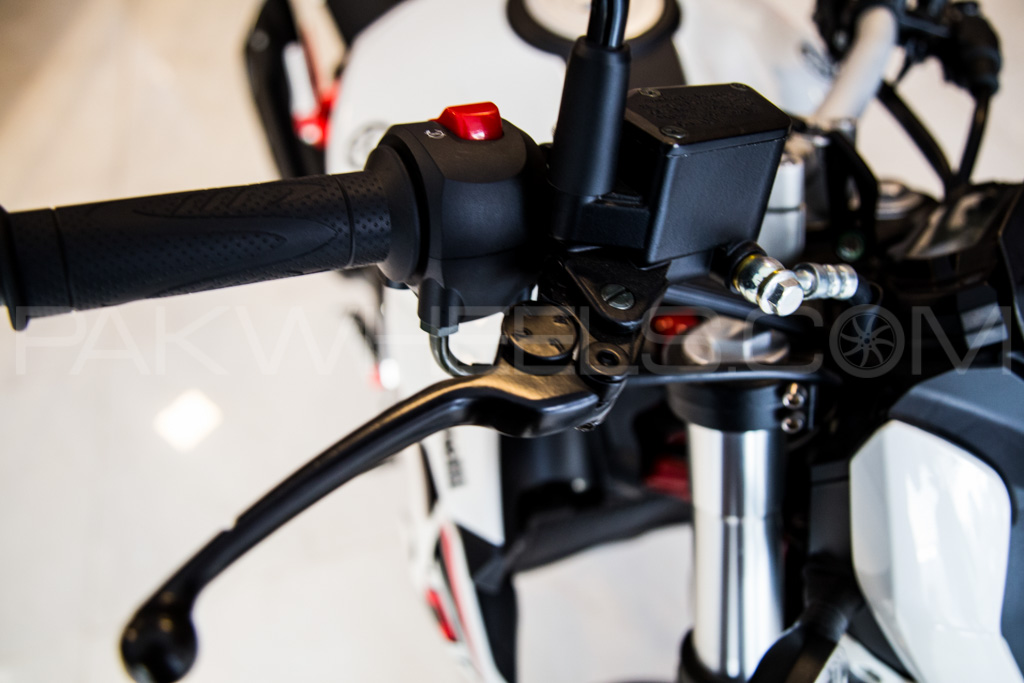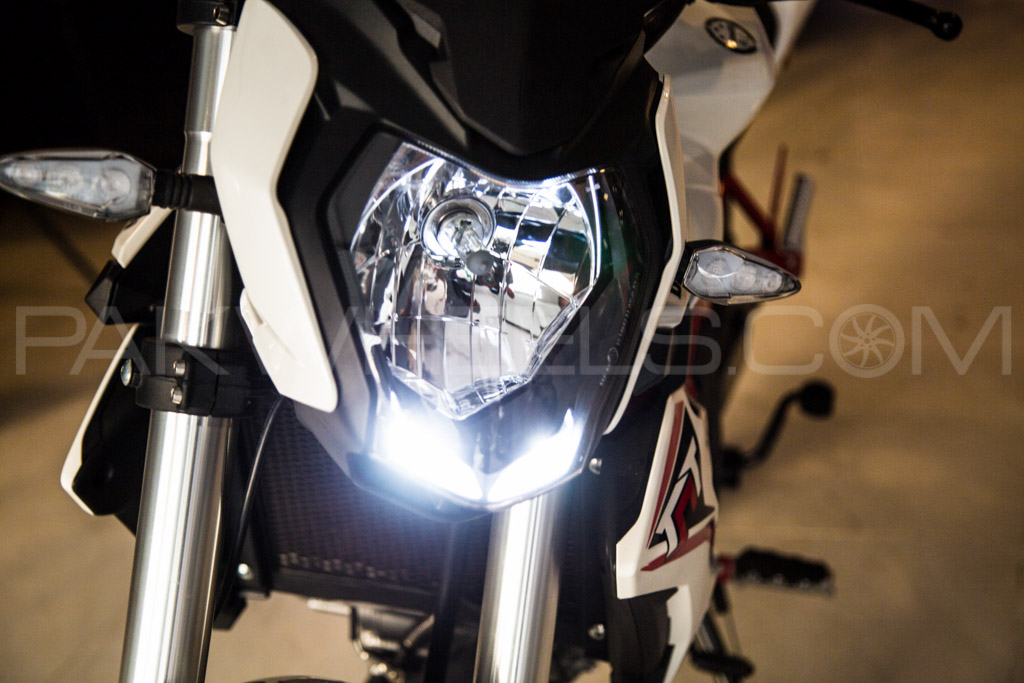 In the cluster meter, you will find various indicators like check engine light and low fuel warning, which is indeed impressive. The front headlight comes with halogen lamps, and tail light is LED.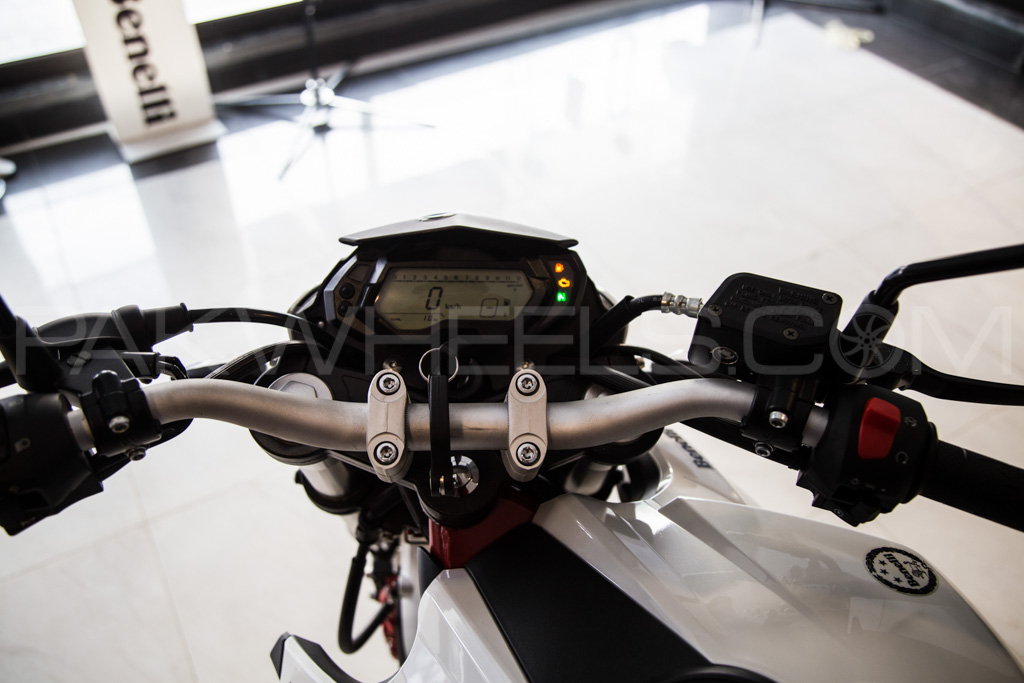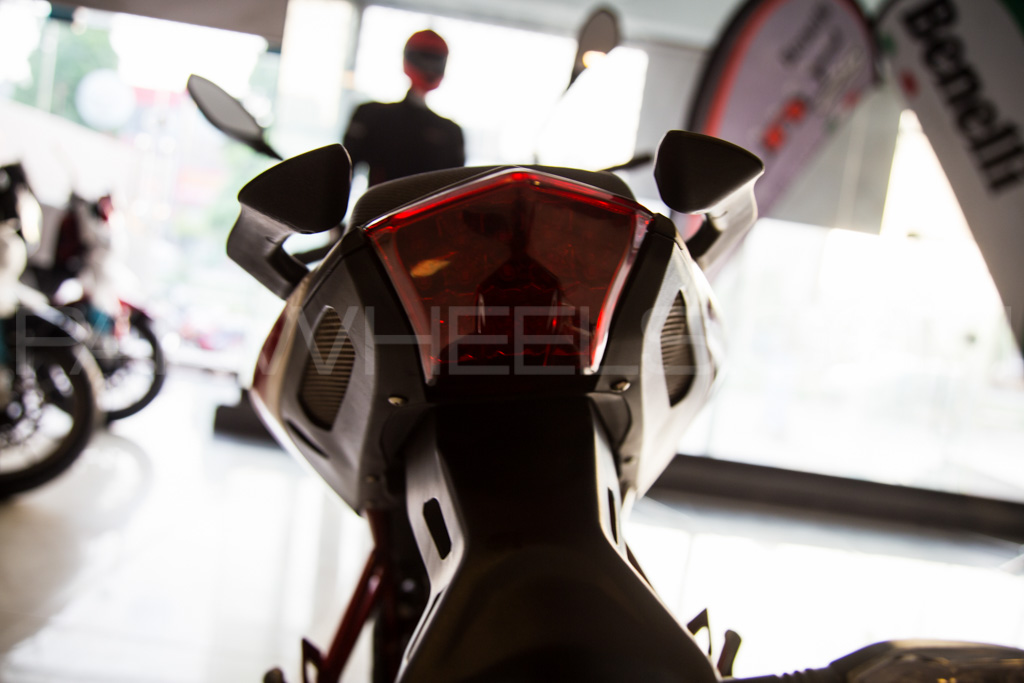 Its exhaust system has an oxygen sensor and a single catalytic converter. The seat height is 770 mm, and ground clearance is 170 mm. The braking performance of the bike is impressive. In the front there is 270 mm single disc brake plate with a dual-piston caliper. In the rear, we have a 240mm single disc plate brake with single-piston caliper. Similarly, the rear suspension is Monoshock, which is adjustable. And in the front, the bike is equipped with inverted or upside down telescopic forks.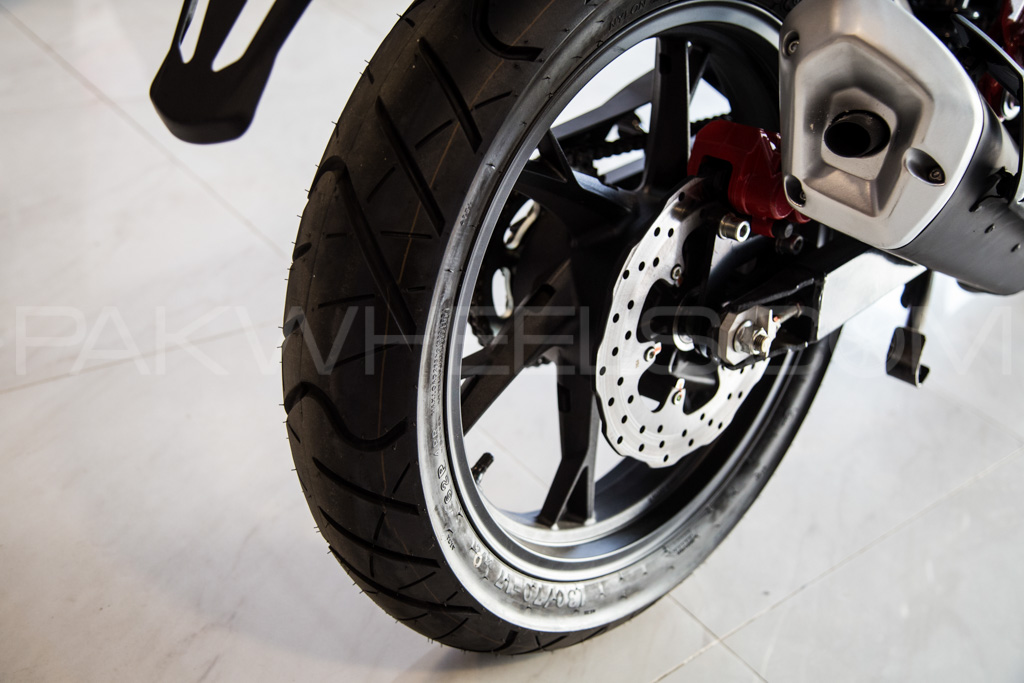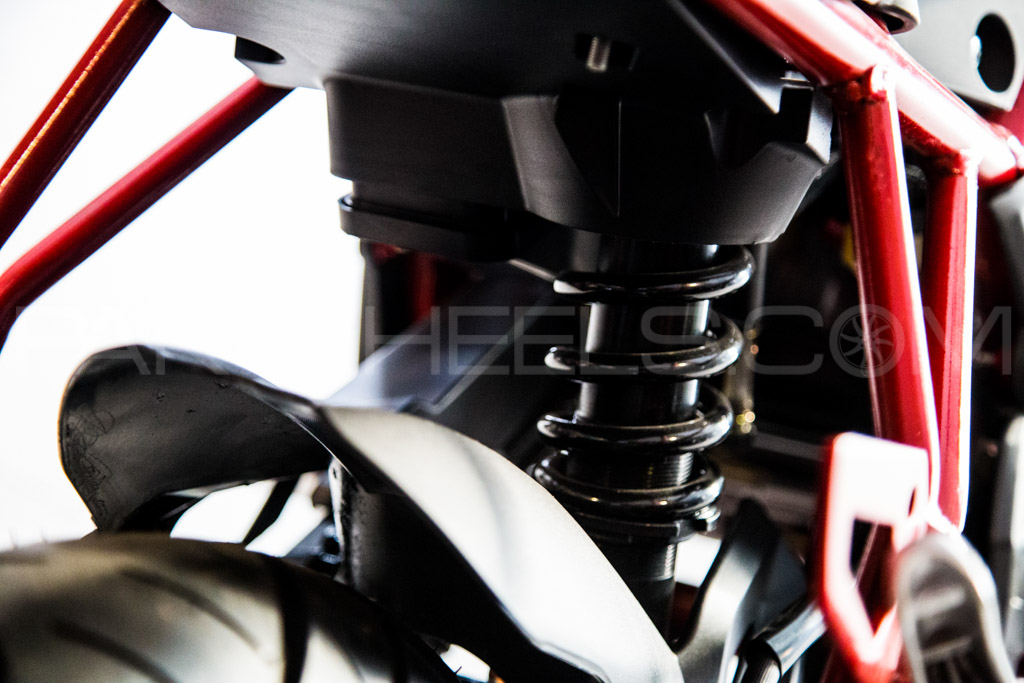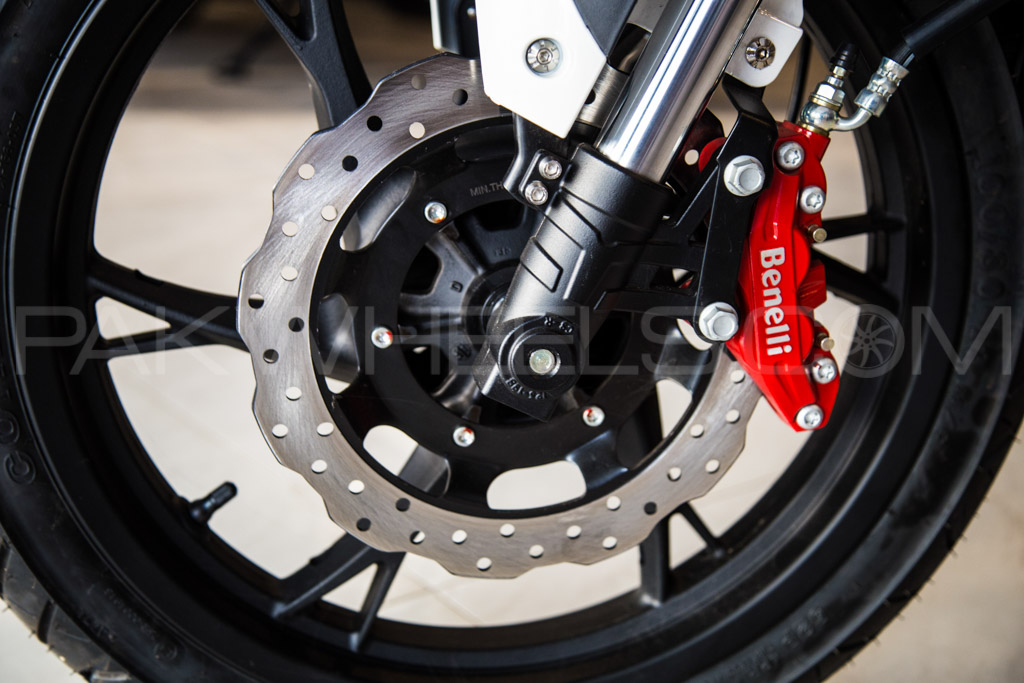 Benelli TNT 150i has 17 inches alloy wheels, in front and also in the rear.
The riding quality is great; the seat has been adjusted at a good height, even on a long journey you won't feel too stiff and tired. The pillion seat is also well cushioned. During the test ride, the bike easily made its way over speed breakers/bumps and potholes as the suspension is quite good.
Benelli TNT 150i has good maneuvering and handling, and one can easily run the bike on Pakistani roads.
Service and maintenance:
As far as the service and maintenance are concerned, it is very cheap even cheaper than Honda CB-150F, despite the fact that both these bikes are CBUs. Only one-liter oil change is required in this bike; the company recommends 10W 50 oil, which is a little expensive, on the other hand, you can use 20W 50 which you can buy in around PKR 450 to 550.
The air filter of TNT 150 is sponge– meaning that it can be reused after cleaning it with fuel. Now coming towards the paint quality of this bike, in my opinion, the manufacturer has done a remarkable job in this regard.
Pricing:
Coming to the price, the bike is introduced with 2,65,000 PKR/-. I have done some works on the price factor, and if we look what other bikes come over 2 lac bracket, then we have Derbi which ships with a price tag of PKR 2,30,000 and Suzuki GR 150 can be purchased at PKR 2,29,000. If you think that Benelli has been priced high then you need to think twice as some of the features which Benelli has, no other bike is equipped with them such as it has disc brake system in the rear while other 150cc bikes priced over 2 lac in the country are not provided with it.
The disc brake of Benelli is expensive but the quality is far superior to drum brakes which comes in other bikes, and the price difference between both brake systems is around PKR 35,000. Moreover, aside from Benelli no other 150cc bike in Pakistan comes equipped with EFI engine. The suspension of Benelli TNT 125 is better than its competitors.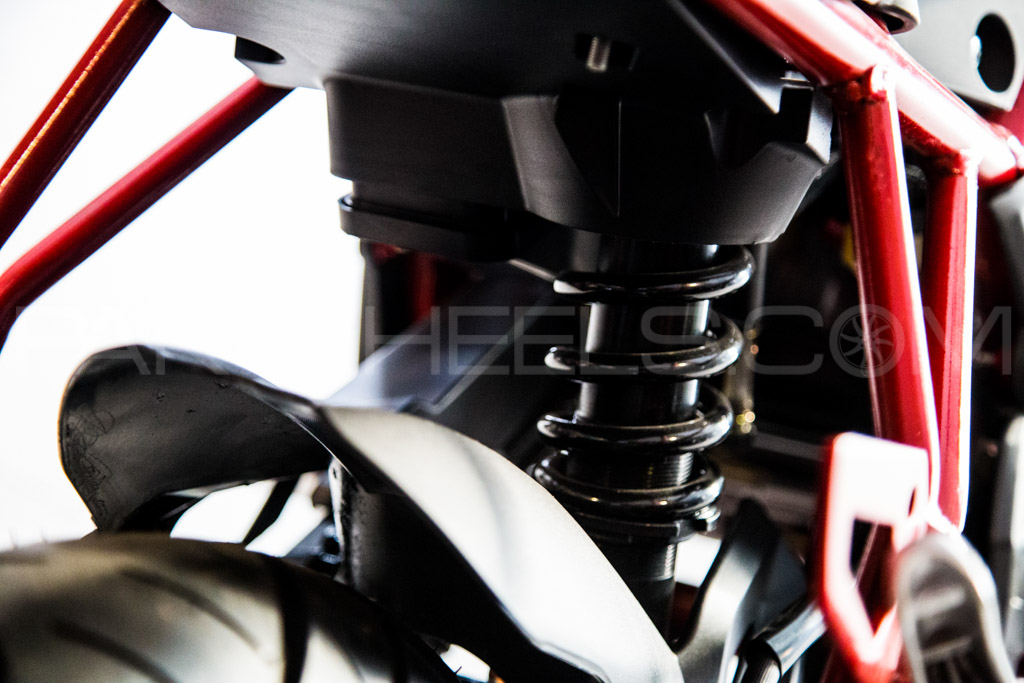 Furthermore, the other features that are different in this bike are that it has a cool liquid system, which no other bike has and indeed it costs much to equip a bike with a liquid engine. The motorcycle as mentioned-above has dual spark plugs which cost much. So, all in all, if we compare the features with other bikes, the difference is clear– in simple terms, you are paying less than other bikes while getting a feature-packed bike.
As of now, the bike is available on booking, pay half the payment in advance and get the bike in December. The bike is not available through ON money, however, after December it will be available in cash. 
Verdict:
After the launch of this bike in the country, the bike market, especially the 150cc segment will surely diversify. The above-mentioned review is my personal take on this bike, only time will tell that how it will perform on roads.
See the video review of Benelli TNT 150i below:

That's it from our side, drop your thoughts in the comments section below.