Benelli TNT 25 is a naked sports bike from the Italian bike manufacturer Benelli. Formed back in 1911, Benelli is known for one of the most exquisite bikes ever made and TNT25 in its segment is no exception. Despite being owned by a Chinese company now, I still believe Benelli bikes have true Italian design which pleases the eyes from every angle. So how does the entry-level 250cc TNT stacks up against the expectation of the people? Does it have everything you can expect from a street fighter costing PKR 525,000?
Benelli TNT 25: A Detailed Review
Design:
This entry level bike in the Benelli lineup has a lustrous design. Naturally, you would expect this bike to follow a very similar design to its bigger siblings but that is not the case here. Aside from the similar front end to the Benelli TNT300, there is almost everything new about the design. Benelli did take the 25's design seriously. From the slim fuel tank and angular extensions to beautifully crafted side panels, this thing is a pleasure to look at. Even the LED tail light has an all original design for this bike which you won't see in any other bike in Benelli's lineup. Give a glance from the sides then you will surely observe that this bike looks sleek and stylish but muscular at the same time. Without any second opinion, TNT25 has a satisfying balance of design and I surely love it.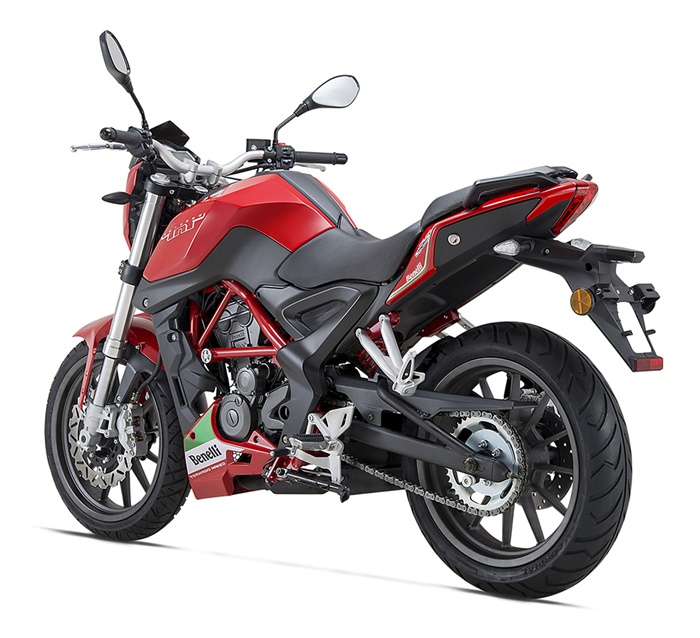 Engine & Performance:
The vertical, four-stroke single-cylinder engine may be small, but it's smooth and powerful and perfect for the lightweight TNT 25. Benelli is confident that the TNT's 4-valve technology ensures that the engine has plenty of motivation for beginner riders so that they feel perfectly comfortable with this machine. A 6-speed gearbox gives riders a ratio for every situation, fast or slow, and with 25 horsepower on tap, the rider will use them all. Now the 25HP is quite a healthy number for a 250cc bike and allows it to do 0-60 in 3.6s whereas 0-100 comes at around 9s which to me is not as fast and a 7-8s figure would have been much more desirable. I am sure a few adjustments with the exhaust and new tyres can help achieve that but if anyone reading this owns a TNT 25 please drop a comment below if you somehow managed to squeeze more performance out of it. And lastly the top speed of this bike. Benelli claims that flat out the TNT 25 can do 145km/h which again to me is a little slow and 155km/h sounds more suitable for a 250cc sports bike.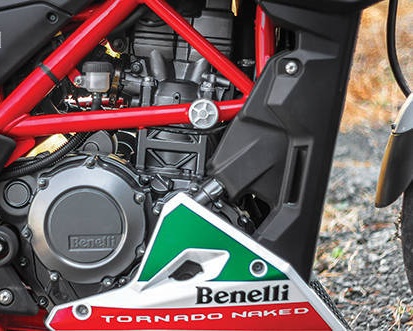 Features:
Usually, at this price customers lookout for a great number of features in naked bike especially from a world-renowned company. So what is Benelli offering? Well, to start off TNT 25 has an analog + digital instrument cluster which is not the fanciest looking but quite functional and feature packed. Then there is also a span adjustable brake lever for the rider for the ease of use. With this single cylinder engine, Benelli cleverly utilized a dual overhead camshaft for maximum power and advanced fuel injection to keep the throttle response optimal. On the more noticeable side of things, technology like electric start means it's easy to get going and the EFI system helps this bike return an impressive fuel economy of around 30km/l. The braking power on this machine is also ample all thanks to single disc front (280mm) and rear (240mm) brakes, however, the exclusion of ABS in Pakistani market is unfortunate and at this price, we at least expected that to be present as standard.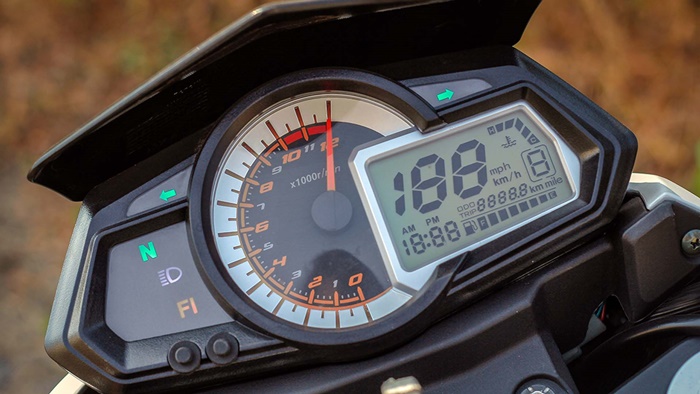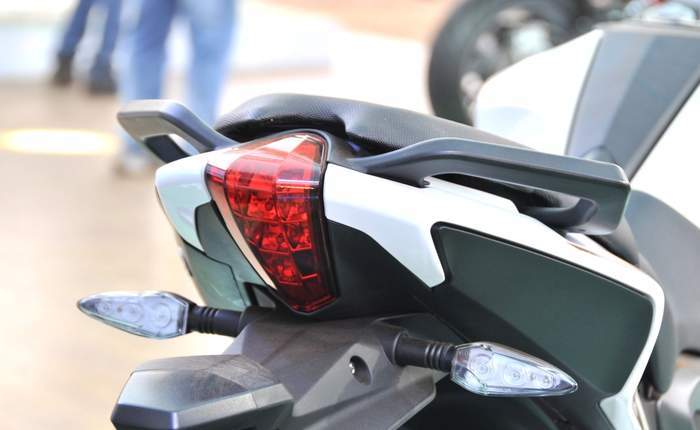 Ride Performance:
Once you get this machine going you will notice that the 250cc engine on this thing screams beautifully. Then comes the ride quality which again is splendid and you will enjoy it a lot. Its comfortable seating posture helps you make long trips without getting tired early and it corners like a champ if you are into that sort of thing. Open the throttle and you instantly feel the torque this bike gives you at lower RPMs. In simple words, it's fun to ride TNT 25. Globally this bike has received praise for being very efficient and effortless on higher speed while cruising unlike its more powerful sibling TNT 300. And like the TNT 300, the beefy upside front forks have been carried out on this bike which has a lot to contribute in the ride quality.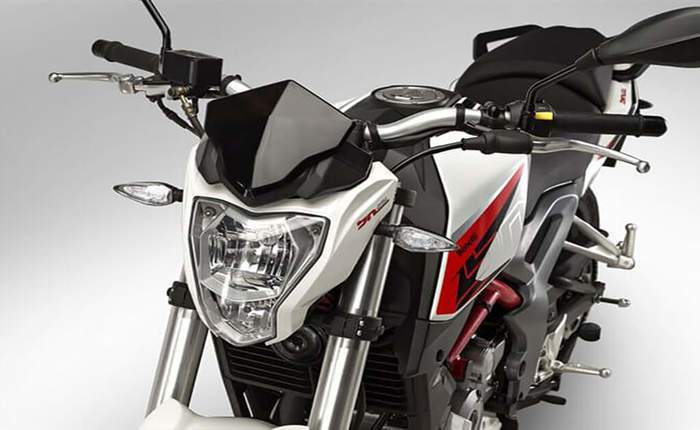 Final Verdict:
Before I answer the question of whether you should buy this bike, let me talk about its competitor first. The only proper competitor to this bike in our market is CB 250 0f Honda which costs around PKR640,000. Should you spend a little extra and get that bike instead? And the straight forward answer is NO. You may ask why? Though CB 250 F might have a little more power output and torque, TNT 25 makes up for that in terms of fuel tank capacity and bigger brake discs for better stopping power. The CB 250 F has (276mm) front and (220mm) rear disc brakes. Alongside that TNT has a much more desirable and muscular looking design than CB 250 F. So in simple words, CB 250 F costs significantly more without offering substantially more than TNT 25. Part of the reason being that TNT is now considered a Chinese bike and has much lower taxes than the CB 250 F which is a Japanese made bike hence bearing more import taxes. You may also believe that CB 250 F has a much better build and paint quality as compared to Benelli but interestingly that is not the case. Benelli bikes come with an exceptional build and paint quality.
So, for me, Benelli TNT 25 is the clear winner and my recommended choice for buyers looking for a 250cc bike in Pakistan.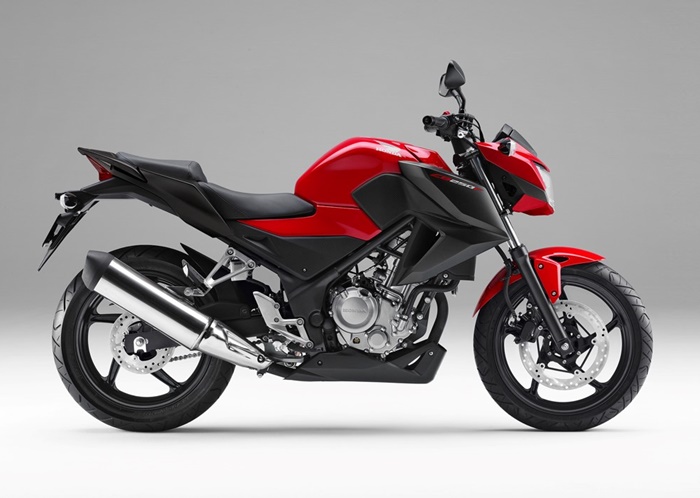 Honda CB250F