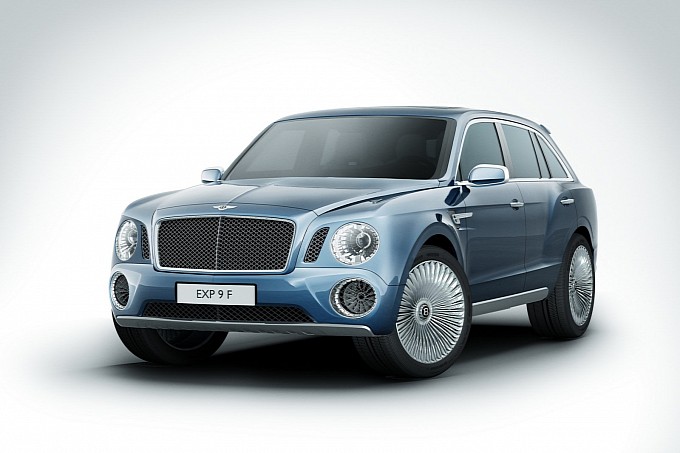 Bentley releases the first images of its first SUV
Since the day Bentley has been pulled under the umbrella of VW, rumors were always in abundance that VW might use Audi's Q7 to build a SUV made especially for the people with bad taste, and disregard the tradition.
Finally, pictures of the latest SUV by Bentley has arrived along with a teaser video just before its planned launch to be held at the 2012 Geneva Motor Show.
Called the Bentley EXP 9, it looks as if Bentley put the Continental GT's body parts and all that on to the Q7 and the result is this.
Bentley hasn't offered any details about the vehicle's platform, but since the company is part of the VW Group, this will probably be shared with the next generation of the Audi Q7, VW Touareg and Porsche Cayenne, which means that the car shouldn't be too heavy, since the engineers are looking to keep the weight down for that platform.
https://youtube.com/watch?v=X7PbwSycRHs
It is powered by Bentley's 6.0-liter twin-turbo W12 engine, which produces 600 hp and 800 Nm of torque (590 lb-ft) under the hood of this car, being matted to an eight-speed automatic gearbox. The carmaker explained that its 4.0-liter twin-turbo V8, as well as a hybrid powertrain could also make their way into the production vehicle.