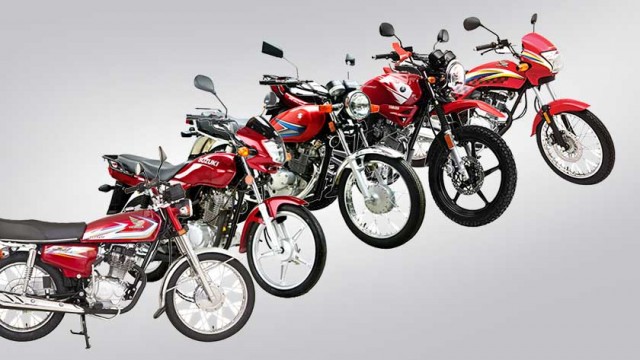 Pakistan Automotive Manufacturers Association (PAMA) has released the sales figures of local bike makers for the month of April 2019, and in no way, they look good.
On a YoY and MoM basis, the bike market sales are down by 13%.
As per the details, the sales of all leading brands, including Honda and Yamaha, is down on a Year-on-Year basis. Let's look at the figures: Honda Pakistan has sold 105,013 bikes units in April 2019 whereas, in the same period of the corresponding year, it shipped 115,161 units. There is a decrease of 9% in sales. However, if we look at the stats of Month-on-Month (MoM) (April – March 2019), the sales are up by 17%.
Moreover, if we look at Yamaha and United Auto Motorcycle, both companies sold 1,806 and 26,656 units in April 2019 while at the same time of the corresponding year they sold 2,314 and 34,672 bikes. Simply put, the year-on-year sales of Yamaha and United is down by a whopping 22% and 23%, respectively. Same as Honda, the sales of Yamaha in terms of MoM is up. The sales of Yamaha MoM has gone up by 39%, whereas the sales of United remained stable.
Read Also: Master Motors rolls out first locally assembled Changan vehicle
Moving onwards, Suzuki and DYL Motorcycle cumulatively shipped 1,914 bikes in April of this year, while, on the other hand, they sold 2,333 units in April 2018. The sale of Suzuki (YoY) is down by 2%, and that of DYL is down by 76%. Now coming to MoM stats: Suzuki sales are down by 18%, and the sales of DYL is down by 12%. Additionally, Road Prince vended 12,709 bikes as opposed to 15,318 units in April last year. The sales are down by 17%.
Last but not least, Ravi sold 2,062 motorbikes in April 2019 and 2,847 bikes in the same month of the previous year.
Drop your thoughts in the comments section below.