Like engine or any other part of the bike, tyres are also one of the important parts. Tyres are the only part of the bike, which faces the most beat than any other part. So, people think a lot before buying the tyres. PakWheels.com conducted an auto survey in 2017 to know which tyre brand bike owners/users prefer or use in Pakistan.
The respondents responded as below:
39% prefer Servis Tyres
21%  gave their verdict in favour of Panther Tyres
15% favour General Tyres
25% said they like other tyre manufacturing brands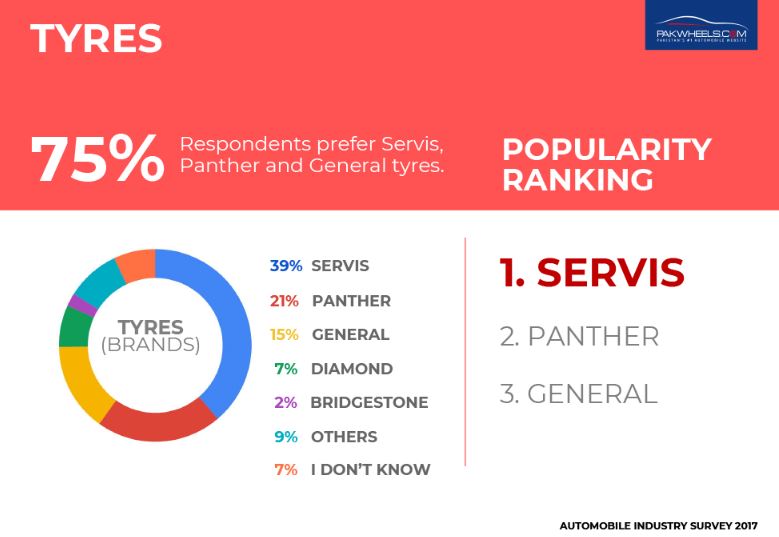 Servis Tyre is not only the most preferred bike tyre brand in Pakistan but, it has also won the most popular bike tyre award in Pakistan, as part of the PakWheels.com People's Choice Awards. Many other brands have won people's choice award.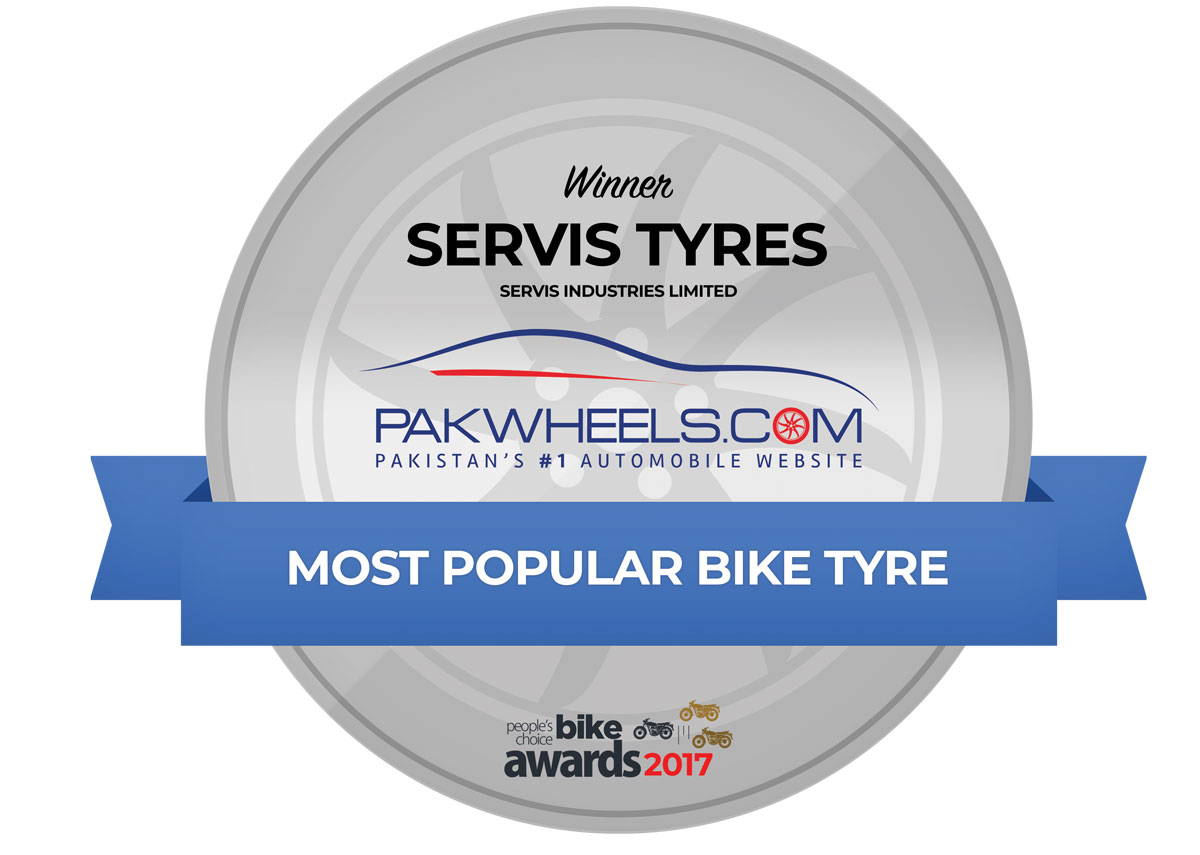 Click here to view the complete report and list of award winners!
Servis Tyre company has always catered to the majority of customers from local to the international market, which is one of the primary reasons for this brand's highly coveted P.R among the masses.
The Servis Group has annual revenues of about PKR 18 billion ($170 Million) and is the largest manufacturer of footwear, tyres etc. and has been the largest footwear exporter of the country for the last 10 years. The company offers bike tyres in different types and categories to cater to the need of the local consumer.
Read Also: The car and bike tyres selection trends in Pakistan
A total of 19,155 responses were recorded from all over the country. This survey covers the public's spending habits, driving behaviour, expectations and routine practices in the automobile sector in Pakistan.
About the company:
Servis Tyres (or Servis Tyres & Tubes) is a global tyre and tube manufacturer based in Gujrat city and Muridke, Pakistan. It was founded in 1970 with its head office located in Gulberg, Lahore. It is the second-oldest company of the Servis Industries Limited after Servis Shoes.