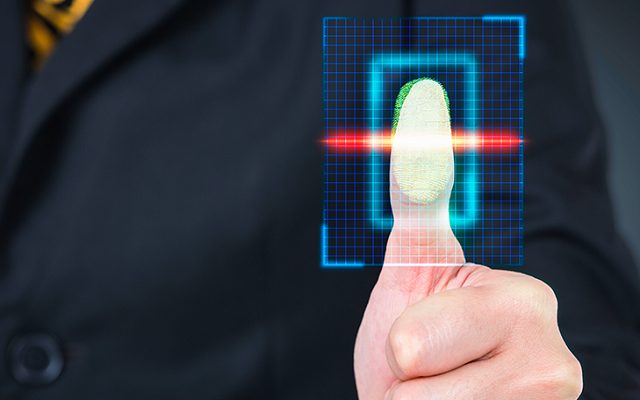 The excise and taxation (E&T) department of Punjab has made the biometric verification process mandatory while transferring the vehicle to a new owner's name starting from 1st March 2020.
According to the details, the excise department is all set to implement the new system of vehicle transfer in the province of Punjab. As per the new system, both the seller as well as the buyer of the vehicle will have to verify the process through the biometric transfer. All the preparations and necessary steps for the enforcement of the new system have been finalized by the provincial government.
Why is Biometric verification necessary?
The process of biometric verification is essential to eliminate the malpractices used in the market and also makes the whole process more transparent to both the old and the new owner of the vehicle. The government has been working on it for quite some time now, and finally, the system will get underway from the start of the next month. According to the sources, the required biometric verification machines have been purchased and linked to the online system already.
The government aims to eliminate any fraudulent activity from the market related to the transfer of vehicles. A lot of people have also been driving their vehicles on open transfer letter, which means that they didn't transfer the vehicle to their own name. In this case, the previous owner could get in trouble if the car gets caught involved in any criminal activity. Therefore, it's also important to ensure the vehicle is properly transferred to the new owner's name.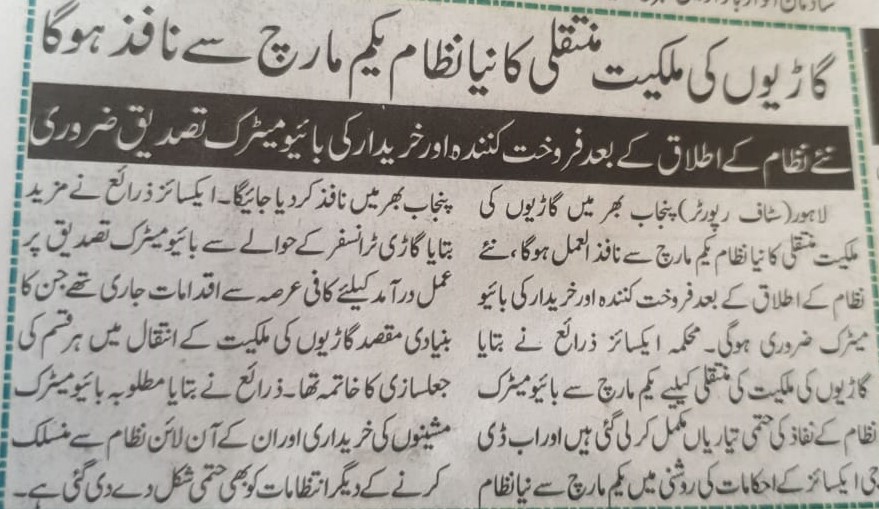 Driving a vehicle on an open transfer letter is illegal. Also, the new biometric vehicle verification system would enable a transparent transfer of a vehicle in the presence of both the buyer and the seller. There have been several cases reported in recent years where the vehicles were sold without any prior consent of the owner of the vehicle; due to the absence of any foolproof system.
On the other hand, it's also the responsibility of the residents of Punjab not to hassle while buying or selling the car to avoid facing law or any inconvenience in the future. At the same time, it would be interesting to see how effectively the government implements the system in Punjab because efforts have been made multiple times in the past as well. Any type of shortcomings shall be eliminated before enforcing the system will full effect.
Share your valuable thoughts in the comments space below and stay connected with PakWheels for more news related to the automobile industry of Pakistan.