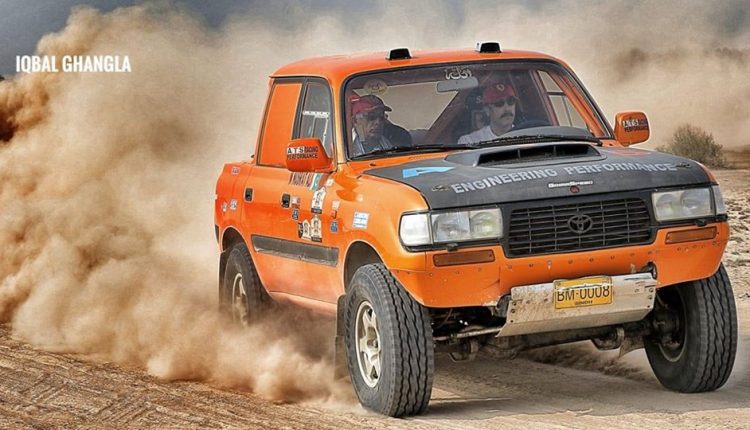 Nadir Magsi wins 15th TDCP Cholistan Jeep Rally 2020
The much-awaited Cholistan Jeep Rally 2020 has come to an end and once again we have Mir Nadir Magsi who has won the Prepared A Category. Mir Nadir Magsi took 4 hours 28 minutes and 51 seconds to complete the track.
The second on the list was Asif Fazal Chaudhry who completed the track in 4 hours 37 minutes and 49 seconds, followed by Faisal Khan Shadikhel who took 4 hours 39 minutes and 43 seconds to win the third position.
In collaboration with Mountain Dew, Tourism Development Corporation of Punjab (TDCP) brought an adrenaline-pumping 15th Cholistan rally 2020 from 13th Feb to 16th Feb 2020. It was Pakistan's biggest jeep rally, which attracts thousands of visitors, including families from all over the country.
Note here that a bike rally was also held for the first time and around 15 bikers raced their motorcycles on a 15-kilometer track.
The prime objective of holding this event in the heart of the Cholistan desert is to show the outside world its history and rich culture and open this area as a winter tourist destination. This rally covered three districts of Punjab, including Rahim Yar Khan, Bahawalnagar, and Bahawalpur. Moreover, it is imperative to mention here that PakWheels.com was the exclusive digital media partner of this event.
Below are the Final Results of Cholistan Jeep Rally 2020:
Prepared Category A
Nadir Magsi(04:28:51)
Asif Fazal Chaudhry (04:37:49)
Faisal Khan Shadikhel (04:39:43)
Prepared Category B
Qasim Saidhi (04:51:19)
Nauman Saranjam Khan (04:53:54)
Owais Khakwani (04:55:33)
Prepared Category C
Gohar Sangi (05:15:57) 
Mian Rafiq Ahmed (05:18:01)
Mukesh Kumar Chawla (05:20:05)
Prepared Category D
Zafar Khan Baloch (05:15:27)
Falak Sher Khan(05:22:32)
M Iqbal Kanju(05:26:39)
In stock categories, the winners according to their respective categories are as follows,
Stock Category A
Malik Zahid (2:46:08)
Amer Magsi (2:47:59)
M Raza Saeed(2:50:34)
Stock Category B
Rashid Ali (2:42:10)
Sultan M. Bahadur Aziz (2:43:48)
Mansoor Halim (2:50:08)
Stock Category C
Ahsan Ijaz (3:00:47)
Muhammad Hassan Jhandir (3:02:36)
Asad Ullah Marwat (3:13:22)
Stock Category D
Areeb Haider Channer (3:17:22)
Abdul Manan Sheikh (3:23:08)
Kaleem Khan (3:32:22)
Women Category 
Tushna Patel (1:37:04)
Maham Shiraz (1:45:25)
Salma Marwat (1:52:36)
Bike Category
Moin Khan
Shamyl Haider
Naeem Khan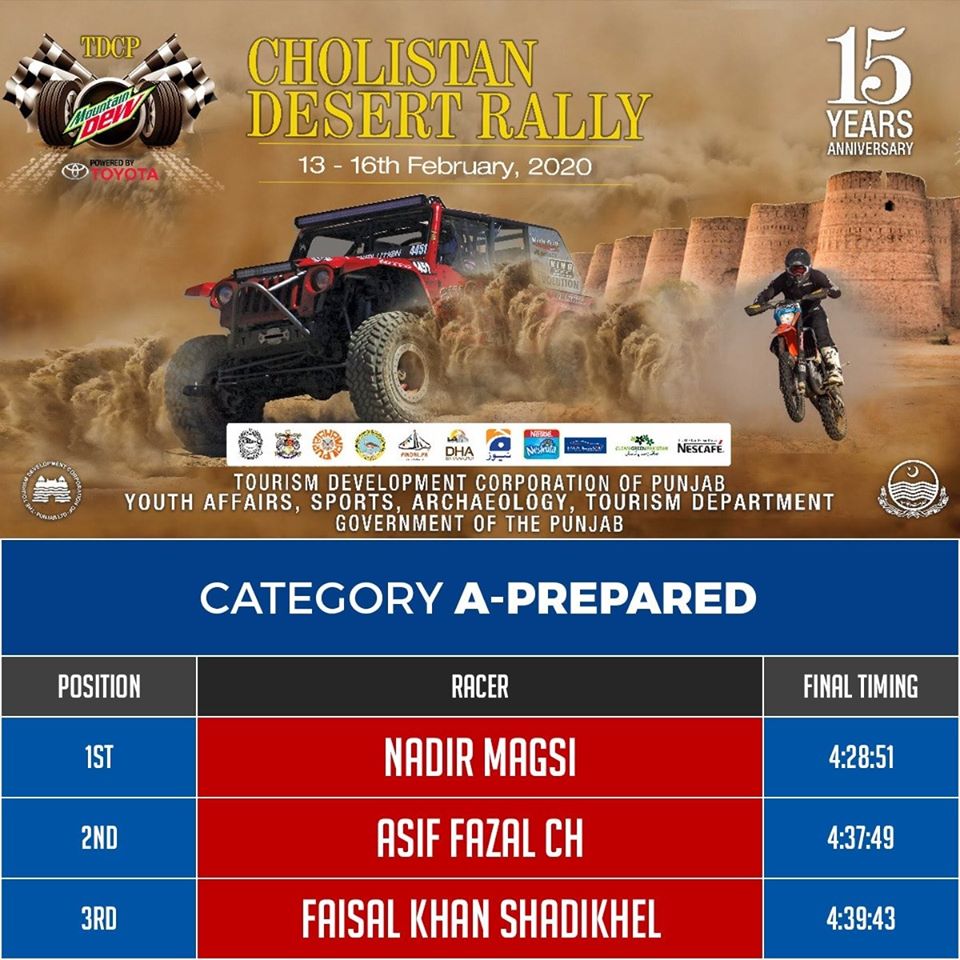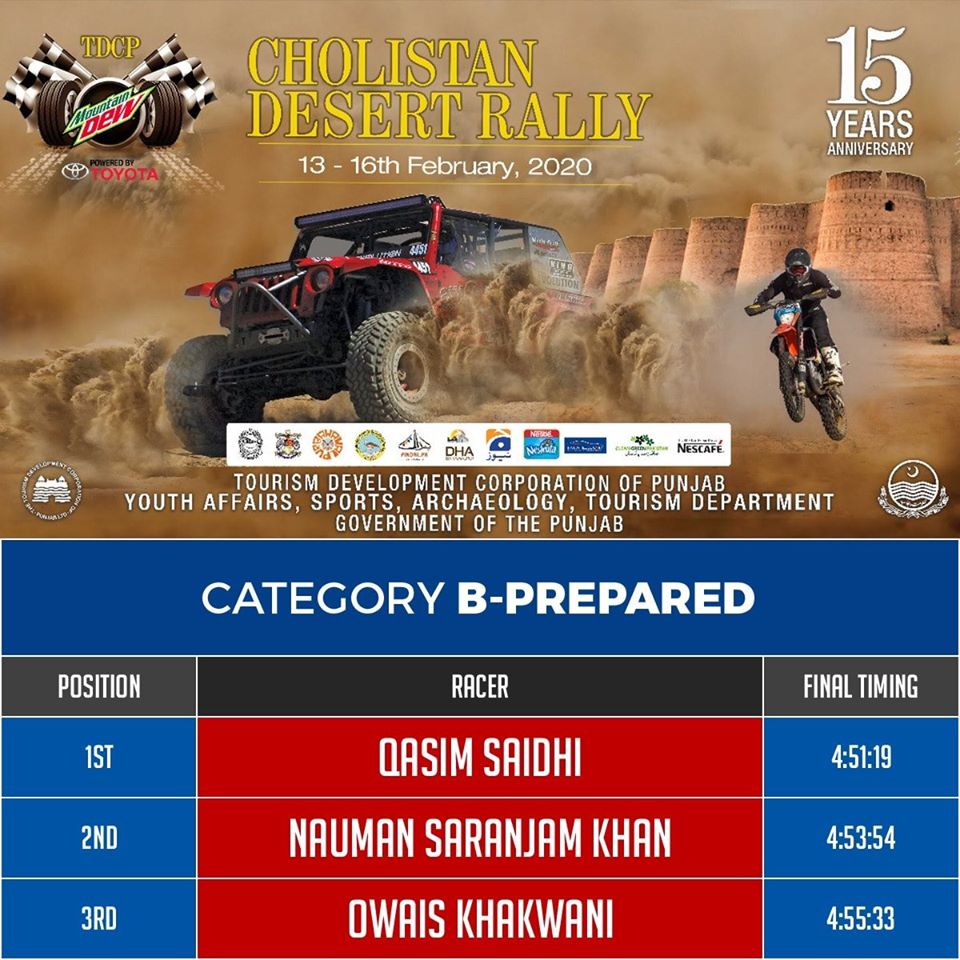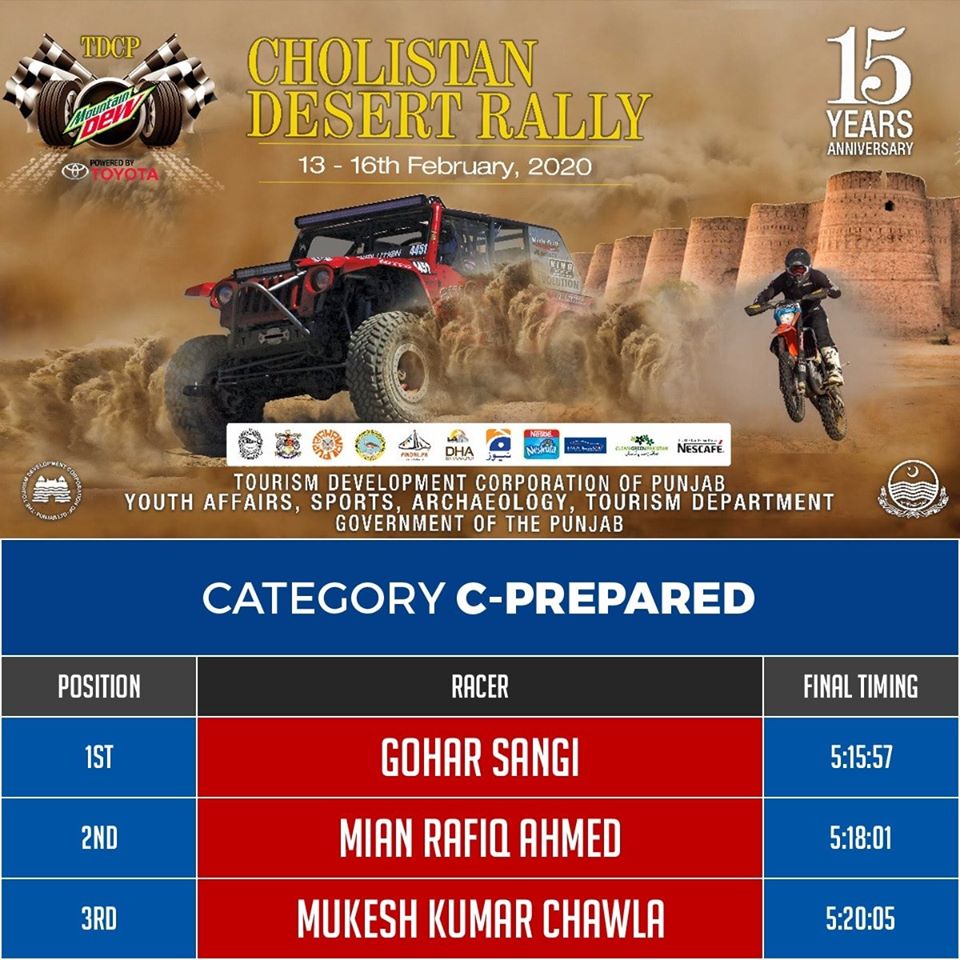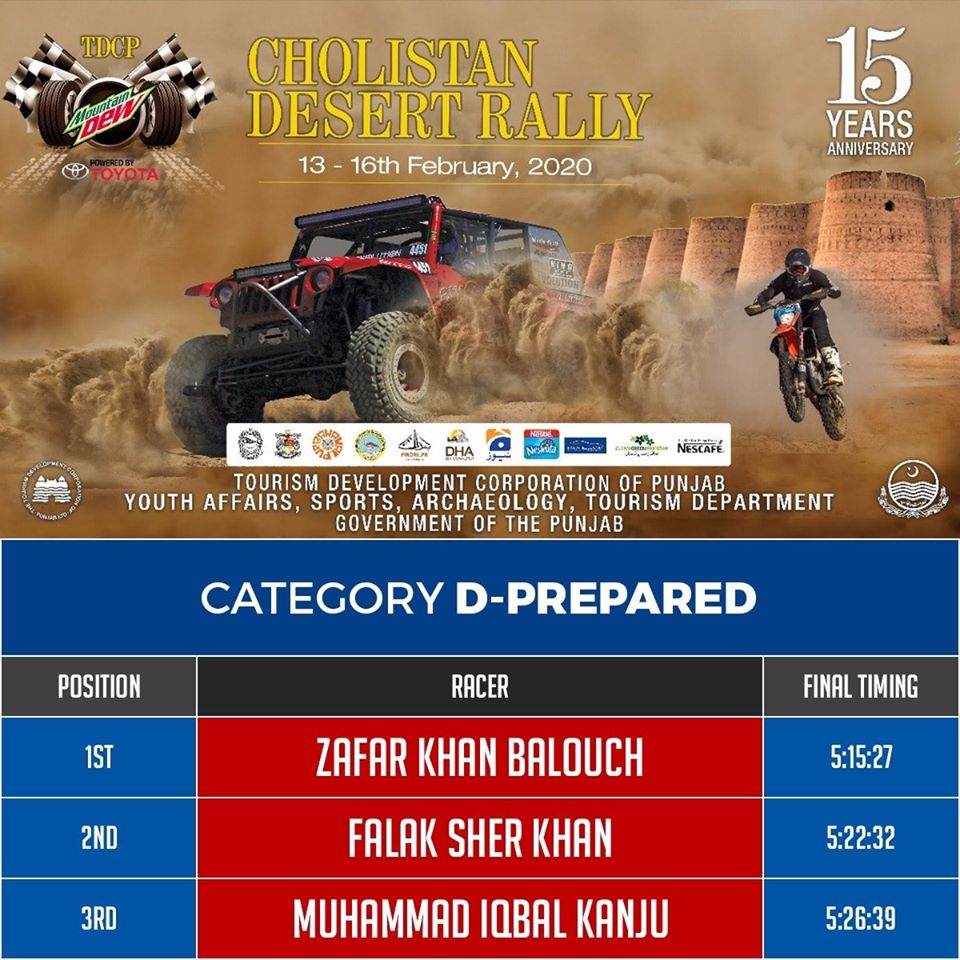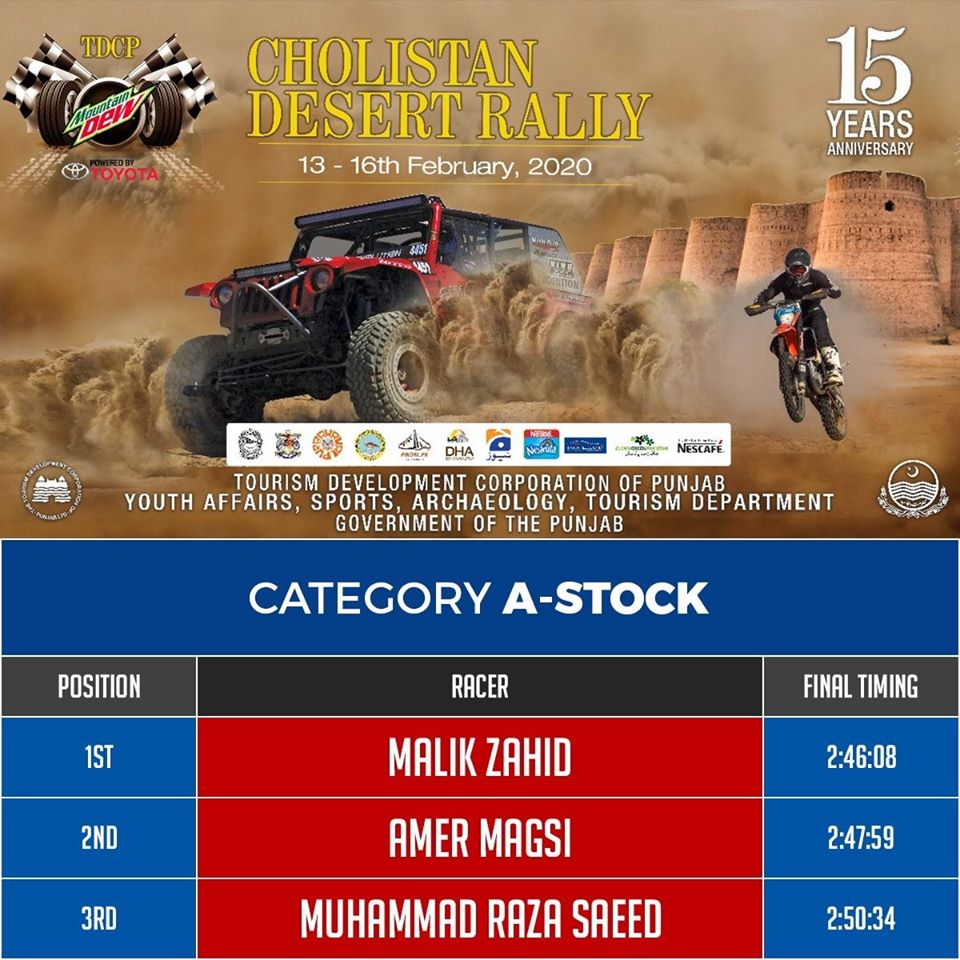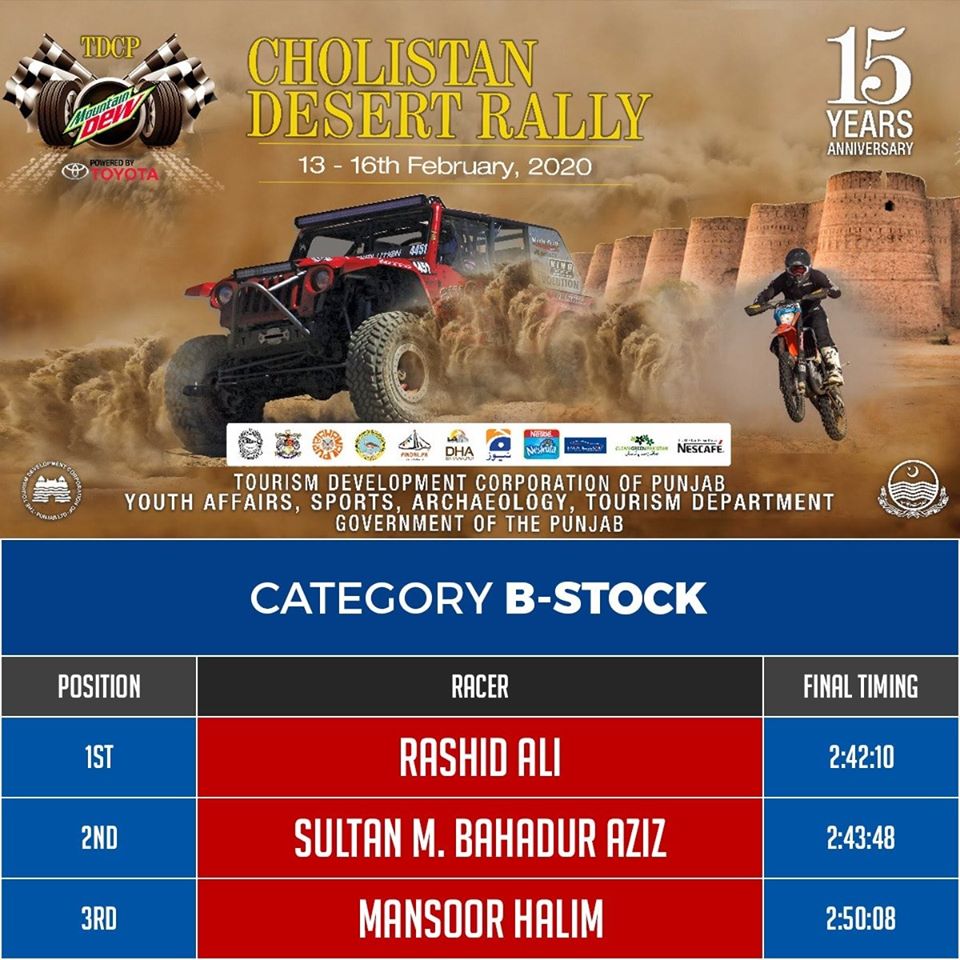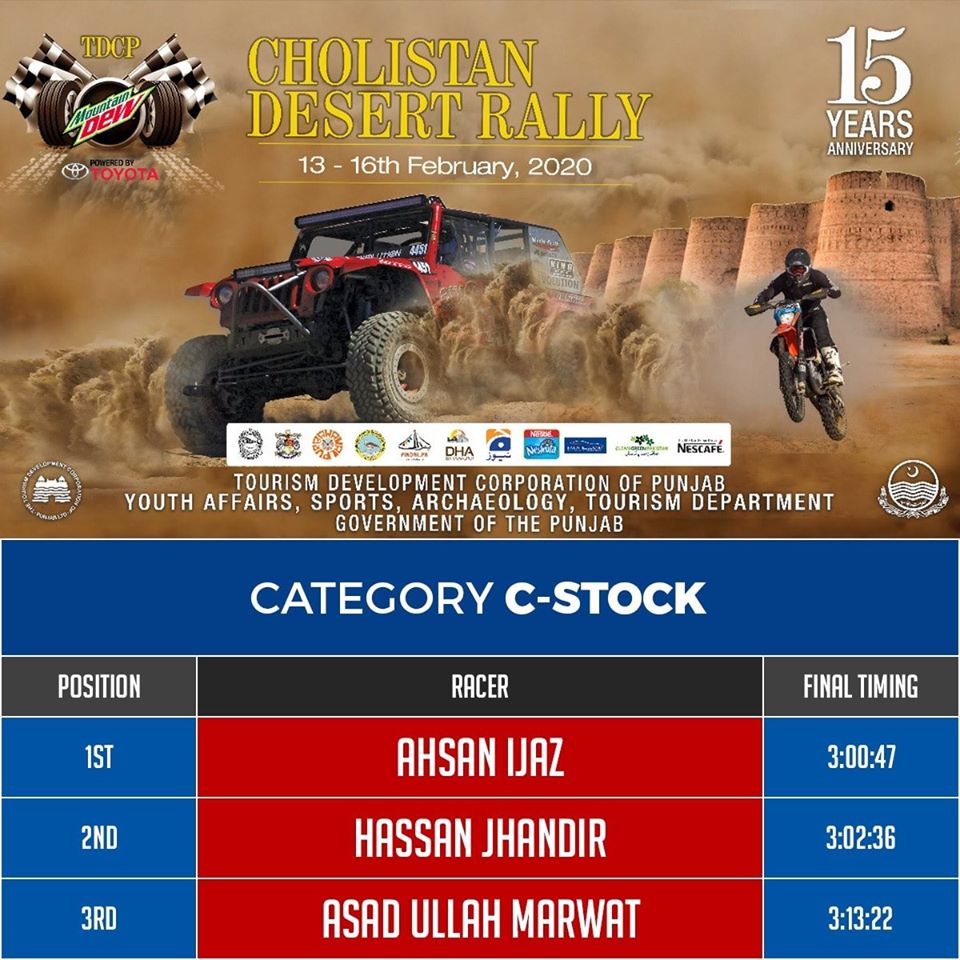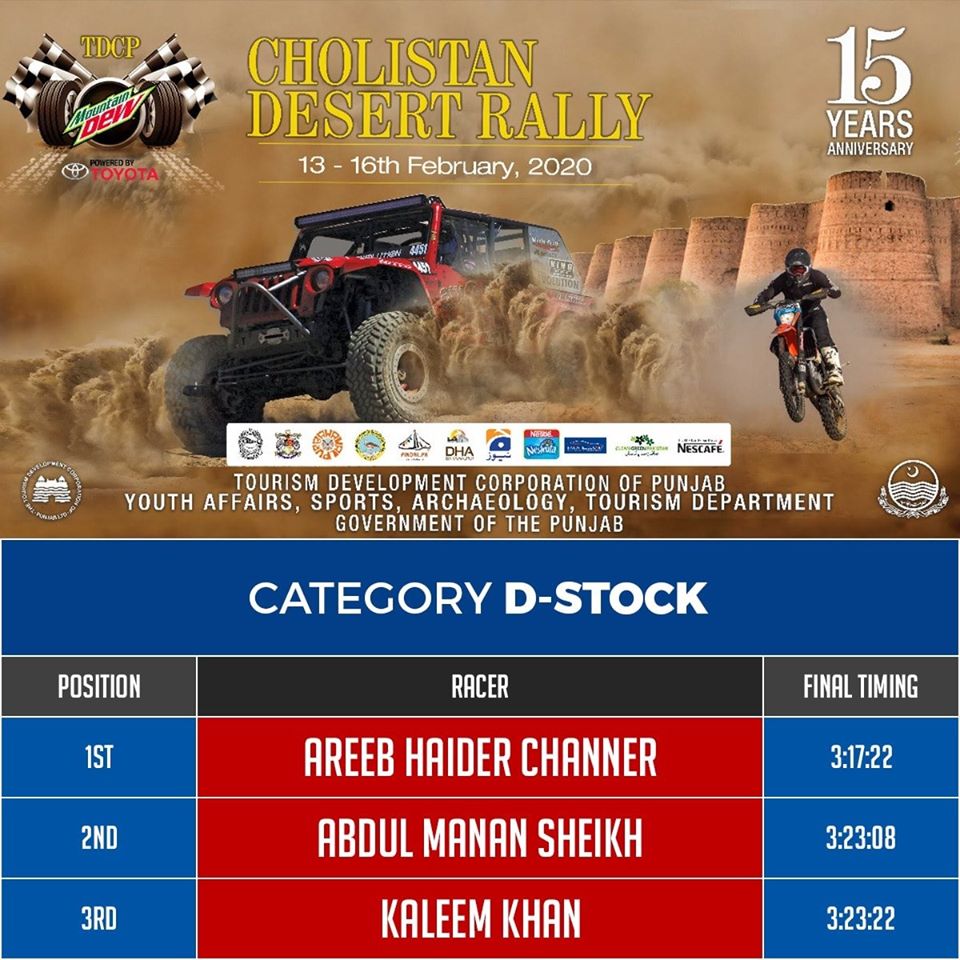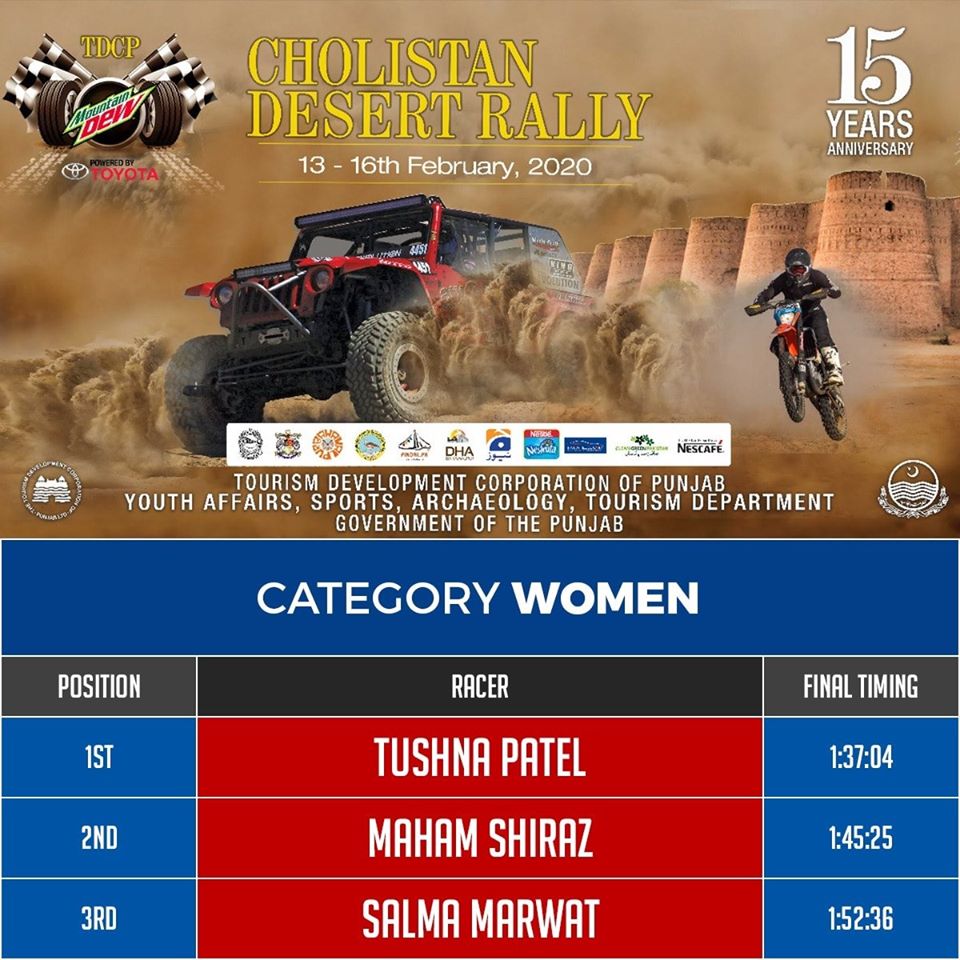 For the latest happenings in the Auto Industry, Stay Tuned to PakWheels.com.
Pics Courtesy: Iqbal Ghangla