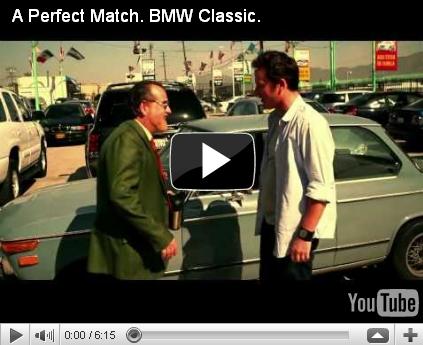 BMW Classic makes a film about a man and his 1602 and I couldn't agree more
They're old, they're rusted, they don't run fast, and they're a beauty to behold – the kind of beauty today's cars don't offer.  Back then there was no equation; men built cars so to please themselves. No cost cutting was in effect, no studies except one, "Sedan your wife, convertible your mistress".
To further prove what I am saying, Ill take help of Ferdinand Porsche's famous quote, "I couldn't find the sports car of my dream, so I built it myself".
Today a computer has taken over my car; the new 599 GTO is like a sexy computer casing with a driving seat and heart thumping sound. It all began with the Porsche 959, but that was quite basic, you were still in a great deal of connection with your car. You controlled nowadays though, you aren't in control of anything, and for example, BMW recently announced that they have developed an 8-speed automatic transmission which predicts curves and adapts shifting pattern and power output to suit road conditions. This is what the driver basically does in manual cars BMW.
Oh did I tell you? The old cars didn't even have air-conditioning, well I won't get into the details but they were damn expensive. Few auto manufacturers offered them in their cars. But that doesn't stop us, I remember how the Vintage and Classic car club of Pakistan arranged a rally from Karachi all the way up to Islamabad.
See their exhaustive journey here, while we're on the subject of journeys – here's a short film released by BMW classic called 'A perfect car'. This is the story of one man's love with his BMW 1602.
BMW Classic arranges all the activities of all three brands (BMW, MINI, Rolls-Royce) that come under the umbrella of BMW group. Classic cars do not remain stranded in a museum but travel all around the world in various events.
The film, whose concept is derived from a BMW advert to celebrate the 75th anniversary of the automobile, has been awarded Golden Dolphin at the Cannes Corporate Media & TV Awards. The film is based on a story of a man couldn't take up summer's hear anymore and decided to find a suitable replacement for his car with no air-con, watch the video and you'll know how true the ending is and as far as I know; we do love our cars and its getting harder to find the perfect match from today's line-up of cars – well, I'd rather build one for myself.