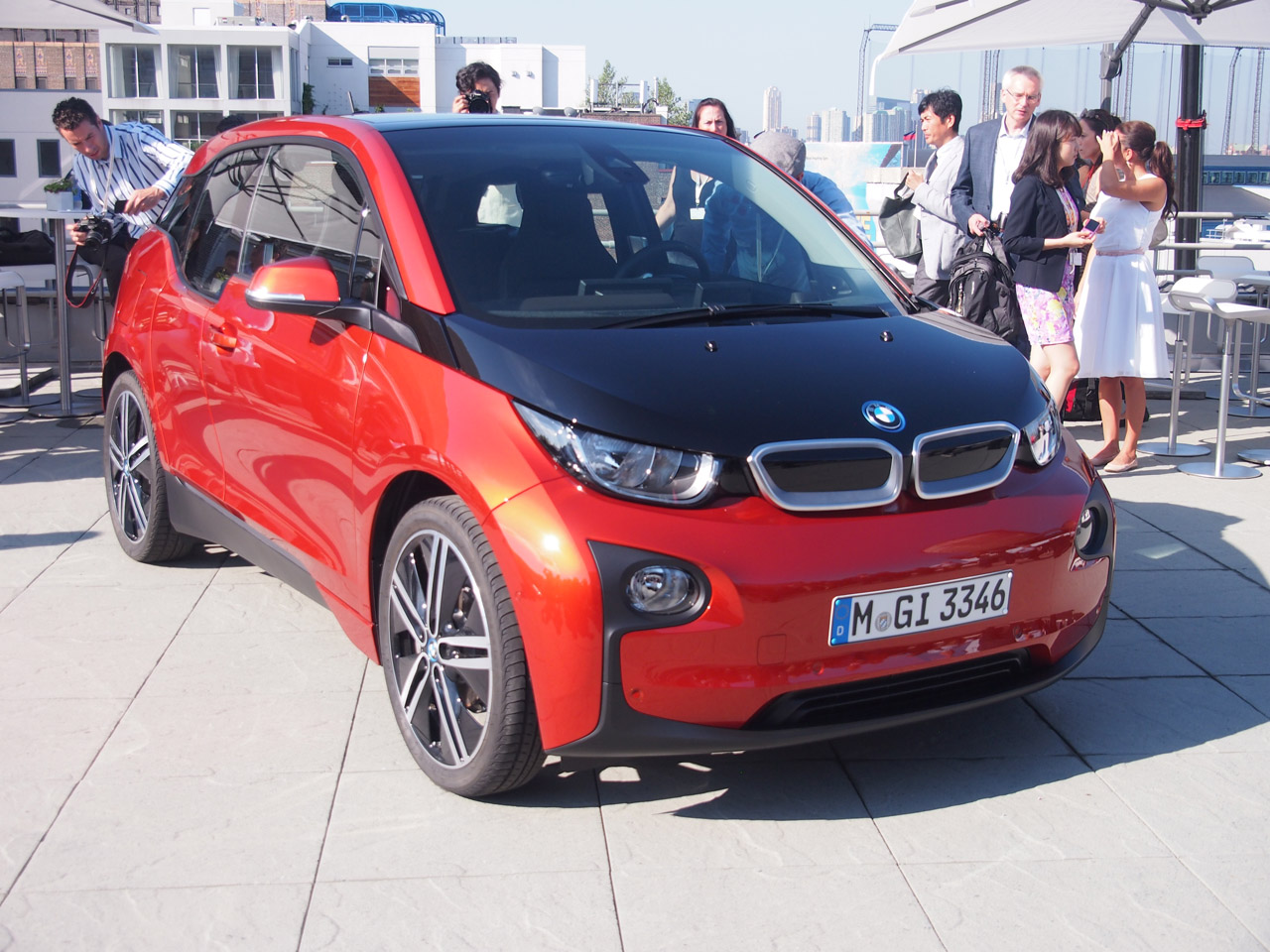 BMW i3 electric car unveiled
At simultaneous events in Manhattan, London and Beijing BMW unveiled the production version of its hybrid electric car, the 2014 BMW i3.
I3 has the equivalent of 170 horsepower and will hit 60 miles per hour in seven seconds. Top speed is 93 mph. It's no Tesla, but it will get the job done. The car is also a step forward for battery life: It will go nearly 100 miles on electric power alone, presumably in its ECO Pro+ mode (there are two other drive modes as well as Comfort and ECO Pro).
An additional 34-horsepower, 650cc engine doubles the range; it takes roughly three hours to charge on a 220-volt line. The i3 Range Extender model is equipped with a small 2-cylinder gasoline-powered engine (also mounted at the rear of the car, alongside the electric motor). This engine acts as a back-up, of sorts, once battery power is drained. It looks like it will be more agile than competitors like the Nissan Leaf and Chevrolet Volt. Its 2,700 pounds are feather-light compared to the others, and its flat lithium-ion battery packaged along the floor of the vehicle is balanced Like the rest of the BMW fleet with a perfect 50/50 weight distribution front to back. BMW i3 electric car targets everything from the Nissan Leaf, to the Chevrolet Volt and Toyota Prius Plug-In Hybrid.
The BMW's battery pack carries a warranty of 8-years/or 100,000 miles, while the rest of the car is covered by a more typical 4-year/or 50,000 mile warranty. Priced around $45K and available first quarter of 2014.