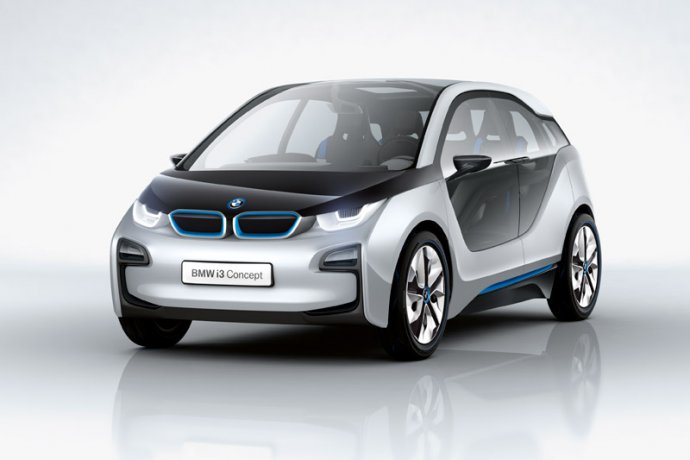 BMW i3 production confirmed for 2013
The BMW i3, pretty much seemed like a joke at first. No one really was expecting BMW to launch an all-electric vehicle at first.
But, BMW has confirmed production for the all-new i3 on the 29th of July. It will be BMW's first zero emission vehicle, powered by an electric powertrain. The engine is rumored to produce 125 kW/170HP and 184 Ib-ft of torque. It will be rear-wheel drive and will be paired with a single-speed transmission. 0-60MPH or 0-100Km/h as we call it on this side of the world is said to be a good 8 seconds, impressive for an EV.
The battery, also rumored to be a 22 kWh lithium-ion battery pack is expected to give 130-160 kilometers or 80-100 miles on a single charge and will take around four hours to charge from a conventional 240-volt charging unit.
BMW will also offer an optional "range extender" engine. It will be powered by a 650cc two-cylinder engine which is present in the BMW C650 GT maxi-scooter. The range extender will only come into play once the battery has reached a specific level at which it isn't able to run further, it will basically act like a generator to produce electricity and will increase the range to roughly 200 miles or 320 kilometers until the vehicle can range a recharging location.

The availability is said to reach consumers by the end of 2013. Countries which are expecting the i3 are; Germany, France, United States and the United Kingdom.
Prices are said to be in the $50-55,000 range for the all EV version, the range extender will however cost an additional $4,000.
No official pictures have been released yet, but you can feast your eyes on these previous concept renderings till the unveiling on the 29th of July.