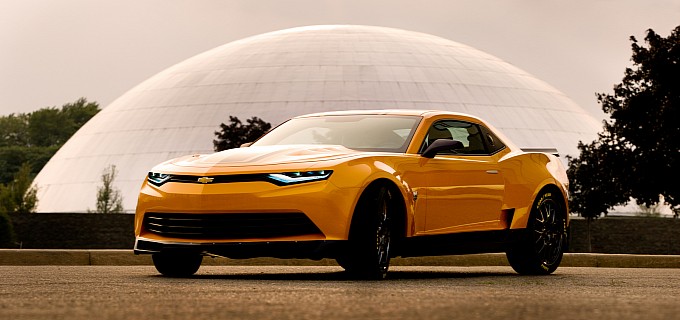 This is the crazy Bumblebee 2014 Concept Camaro
Michael Bay is currently busy with his new Transformers 4 movie all set for release next year, and as the shooting progresses, we get to see whole lot of new concept and actual production cars.
The first images that came from the movie's PR folks was not of this concept Camaro but rather a 1960s Camaro which was far better looking then this 100 dollar nosejob.
Chevrolet is calling it the 2014 Concept Camaro and would not release more details whether or not this will be the next generation Camaro but given the overall feedback received on this car, they'll probably drop the nosejob and go back to the drawing board.
The new aggressive fascia has LED lights which have some inspiration from olden Camaro and as well as a widebody kit and if you're thinking that this is the Z28 or ZL1, then it isn't. It is simply 2014 Concept Camaro.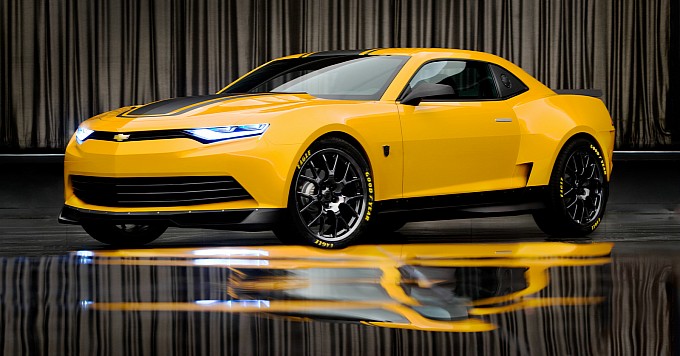 Other cars in the shoot are Bugatti Veyron, Corvette Stingray, Optimus Prime Truck, some armored military vehicle and there's also going to be a Lamborghini Aventador and a Pagani Zonda which makes us believe that the new Transformers will be fast and furious.