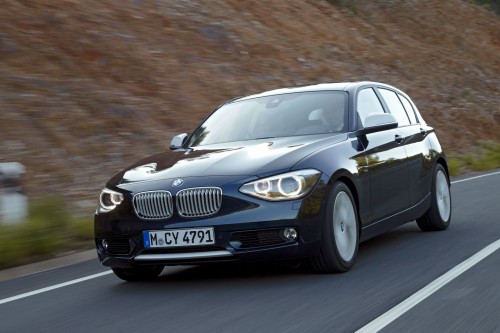 BMW to give new names to its cars
There were times when automotive names were simple, being split in two types: the "romantic" ones, which brought various animals or concepts to the marketing industry or the "precise" ones, which told you just about everything about the vehicle's engine.
BMW board member and Sales and Marketing Director Ian Robertson, said that BMW is to reconfigure its model naming strategy across all group models while speaking to journalists in London.
On of the reasons behind the reconfiguration of models' name is due to the expanding range BMW has to offer, with the new smaller BMW, ready to debut below the 1-Series, Robertson said, "There will be an evolution of naming across all brands." He would not say what the model would be called, but noted the existence of the M, X, Z and forthcoming i models, while adding that "there are a lot numbers that can be exploited in the future."
The changes in the naming game don't only target the BMW brand. These will also include MINI and Rolls-Royce' ranges. However, this is a delicate area, as the worldwide appeal of the vehicles makes it difficult for the company to find names that haven't been already copyrighted.
"It's more complicated with Mini and Rolls-Royce," head of the company's sales and marketing department, Ian Robertson was quoted as saying by the aforementioned source. "It's harder worldwide because many names have been copyrighted."
Nissan recently announced that it will introduce a new model every six weeks which roughly translates into more copyrights, languages and branded products spanning over couple of centuries makes naming harder than for example building the entire car.