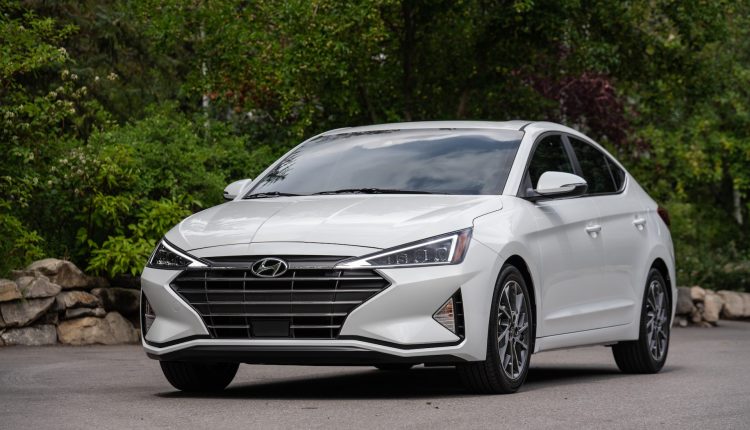 BREAKING! Hyundai Elantra Coming to Pakistan Soon! 
 In an exciting news, sources have said Hyundai Elantra is coming soon in Pakistan. As per sources, Hyundai Nishat has started the assembly of Elantra sedan, confirming its arrival. The new car will make entrance as companies are scrambling to launch new vehicles before end of Auto Policy in June 2021. 
The company is planning to launch the Sedan in the first quarter of 2021, with expected price between Rs3.6million to Rs4million, the sources said.
It is pertinent to mention that Elantra is the main competitor of Honda Civic and Toyota Corolla, internationally. This means, after Yaris and City, the other vehicles of Toyota and Honda are getting tough competition in Pakistan.
The sources have also claimed that Hyundai has already assembled handful units for the local market. Hyundai Nishat displayed this car at 2020 PAPS Auto Show. The company vowed to launch it before end of 2020. However, it didn't happen mainly because of COVID-19 pandemic.
Elantra Engine and Powertrains: 
In international markets, Hyundai has launched Elantra as per the requirement of each market. The most common engine and powertrain of this car is 1.6L Naturally Aspirated 4-Cylinder Petrol Engine. The engine produces 122hp and 156Nm of torque, mated with 6-Speed Manual or 6-Speed Automatic transmission.
Salient Features in Hyundai Elantra: 
The vehicle has the following mentioned features in the global market.
Safety: 
Elantra comes with 6 airbags, Electric Stability Control, and Hill Start Assist, making it very safe car for travel on normal roads as well as in the mountains. Furthermore, the vehicle has Emergency Stop Signals, which is a great option for safety.
Hyundai also offers Burglar Alarm, Disc Brakes on all 4 wheels and Impact/Speed Sensing Auto Door Locks in Elantra.
Sensors in

Hyundai Elantra: 
The vehicle comes with Parking Sensors and Rear Camera, making it very easy for the driver to park the car easily, even in congested spaces.
Cruise Control/Tyre Pressure Monitoring: 
Elantra also has Cruise Control feature in it for a very smooth ride on highways and motorways. Furthermore, Hyundai has installed Tyre Pressure Monitoring System, which informs you about the tyre pressure all times, for convenience and security of the owner.
Interior: 
The car has a Smart Touchscreen Infotainment system, which comes with Hyundai Bluelink Connectivity. Additionally, the company has installed Ventilated Front Seats for a comfortable journey.
We hope that Hyundai will offer these features in Pakistan also because the local manufactures don't focus on safety option in their vehicles. If the car comes with these features and specs, then it will surely give a tough competition to Honda Civic and Toyota Corolla.