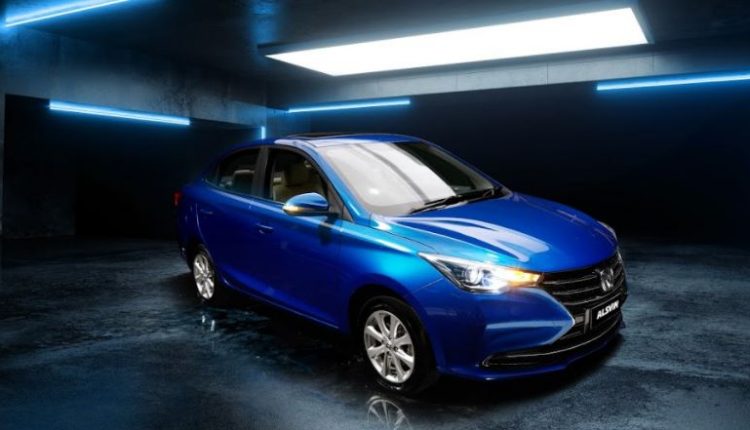 Changan Alsvin – All 3 Variants Compared 
Changan Alsvin has arrived in Pakistan in three variants, i.e., 1.3L Manual Comfort, 1.5L DCT Comfort and top of the line, 1.5L DCT Lumiere.
In this article, we will compare all these variants, so that our readers can make an educated decision. We will compare the salient features, specs and options of these three variants. We hope that it would be helpful for you guys.
Engine and Power Train: 
The manual variant has 1370cc engine, with 99hp and 135Nm torque. Meanwhile, both DCT and Lumiere come with 1480cc engines, producing 105hp and 145NM torque. 
Transmission: 
The 1300cc variant has 5-Speed Manual Transmission, while both 1500cc cars have 5-Speed Dual Clutch Transmission (DCT). The DCT is among the latest technology, and it improves the car's performance and fuel average.
Wheels-Changan Alsvin Variants: 
Changan Master Motors has installed 15-inch alloy rims in all three variants, making them equal in this segment.
Adjustable Halogen Headlamps: 
The company is also offering Halogen Headlamps with Electric Adjustment option. This is an excellent feature for a safe journey at night time. You can adjust the beam of your front lights with a control, adjacent to the steering wheel.
Airbags-

Changan Alsvin Variants: 
All three variants, i.e., 1300cc manual, 1500DCT and 1500DCT Lumiere, have dual airbags, making them very safe cars for you and your family.
Rear Parking Camera and Sensors: 
The company has installed the rear parking camera and Parking Sensors in all three variants, which means you can park your car, even in tight spots, with ease.
Sunroof-

Changan Alsvin Variants: 
The 1500cc DCT Lumiere will come with a sunroof; however, both 1300cc manual and 1500cc DCT will not have this feature.
Eco-Idle: 
The company is offering the Eco-Idle feature only in its top-of-the-line Lumiere variant. Meanwhile, the other two variants will not have this option. The Eco-Idle feature allows car's engine to shut down automatically on traffic signals or in a traffic jam, and automatically switch the engine on when the driver presses the accelerator. This is a great feature of fuel-saving.
Cruise Control-

Changan Alsvin Variants: 
Both manual and 1500 DCT Auto Changan Alsvin variants do not have the option of Cruise Control. However, 1500cc DCT Lumiere will come with this feature, giving the driver a smooth and comfortable experience.
Tyre Pressure Monitor System (TPMS):
This latest feature will only be offered in the top-of-the-line variant, i.e., 1500cc Lumiere, while the other two variants will come in the market without it. TPMS is a great feature, which will keep you update about the pressure in your tyres, and keeping you safe from any future hassle.
Steering Mounted Controls: 
 The company has offered Steering Mounted Controls in all three variants, which will help the driver in control different features and specs with the tip of his/her fingers. These controls keep you safer as they do not distract you while driving.
Prices: 
The prices of all three variants are:
1.37L Base model with 5 speed Manual transmission @

 PKR 2,199,000/-

1.5L Comfort with 5-speed Dual Clutch Transmission @

PKR 2,399,000/-

1.5L Lumiere with 5-speed Dual Clutch Transmission @

PKR 2,549,000/-