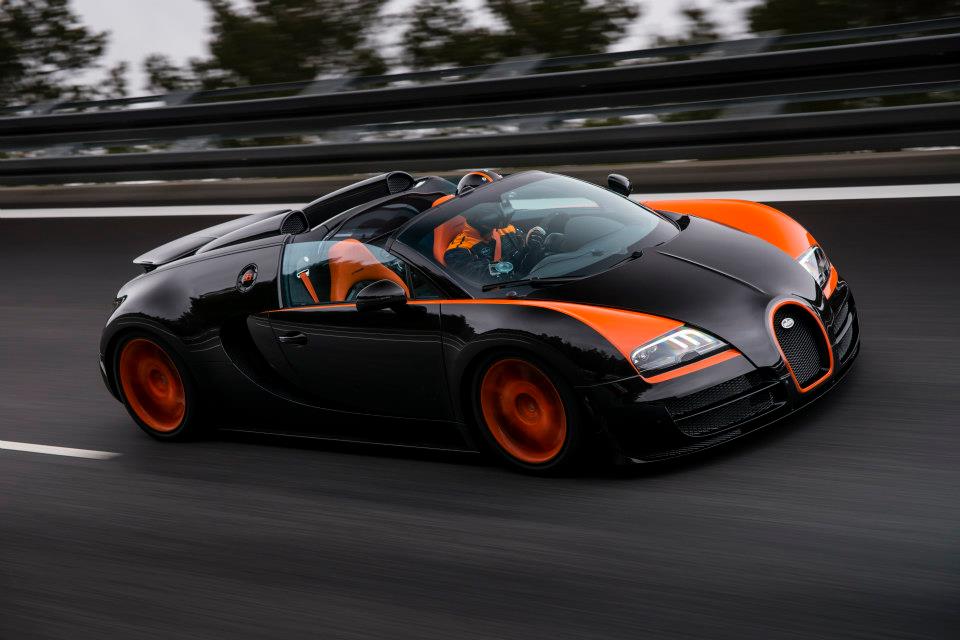 Bugatti has only 8 more Veyrons left to sell
Bugatti Veyron had not just been a hypercar or poster car for enthusiasts and kids, it has been a game changer in the automotive world. The world's fastest car, and automotive engineering's greatest accomplishment in history. VW, who owns Bugatti, looses $ 6.25 million on each Veyron sold and it has sold 442 till now and only 8 more have to be sold and after that, VW will unveil a new chapter in automotive history.
Bugatti had initially planned to sell only 300 Veyron but added the 150 roadsters as well, and later on, Grand Sport, Vitesse roadsters were added however, the production of coupes was over in September 2011, while the remamining Vitesse and Grand Sport roadsters production continued and will continue until the final 8 units have been sold.
It has taken almost nine years to build the 442 Veyrons sold which translates to about one per week and thus, Autblog calculates that the remaining 8 would be produced within the next two months however, it took Bugatti the previous five months to sell the last seven Veyrons so Bugatti might introduce special, last of the Veyrons example to sale them out.