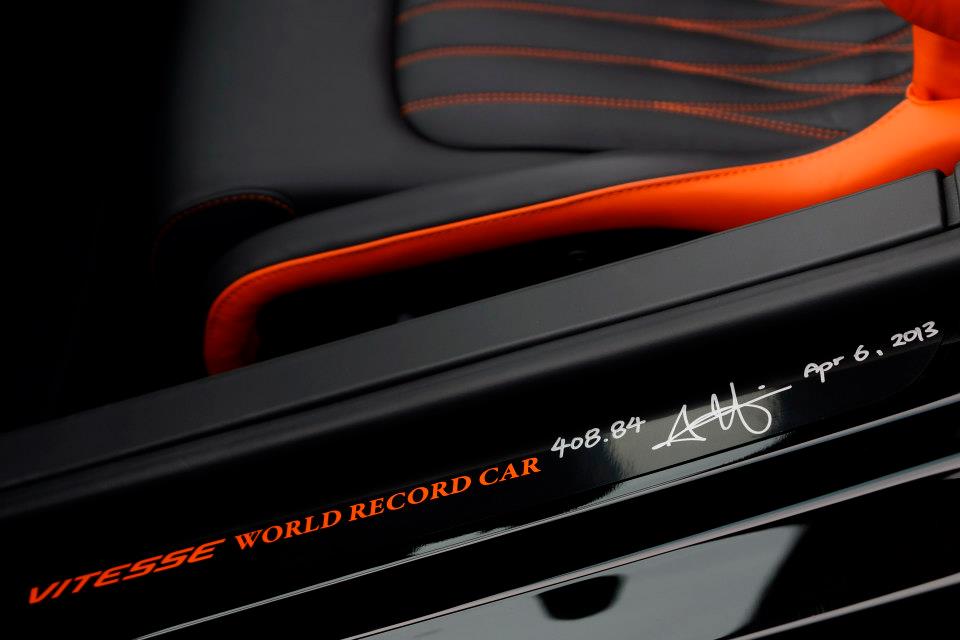 Bugatti sets top speed record for open-top cars
The battle of horsepower and speed wasn't over when Hennessey's Venom GT broke the record top speed set by Veyron SuperSport but Bugatti wasn't going to sit back and instantly, announced to fans to stay tuned to Facebook to see major surprise from them and this is their surprise.
Bugatti Veyron hasn't although reclaimed the title of the world's fastest car ever however, we believe that they want to conquer all categories of world's fastest car beginning with open-top (convertible) cars.
From their official FB page:
The stage was set. The circuit was prepared. The expectation was electric. The Bugatti Veyron 16.4 Grand Sport Vitesse set the official new world speed record for an open top production sports car, achieving a maximum speed of 408.84 km/h (254.04mph) officially recorded and confirmed by the German TÜV. Chinese racing driver Anthony Liu was given the honour of making history at the Ehra-Lessien proving ground in Germany, driving the Vitesse which received a special World Record Car livery in black and orange. Look out for more news in the next few days as we continue to celebrate this incredible new world record achievement with our fans.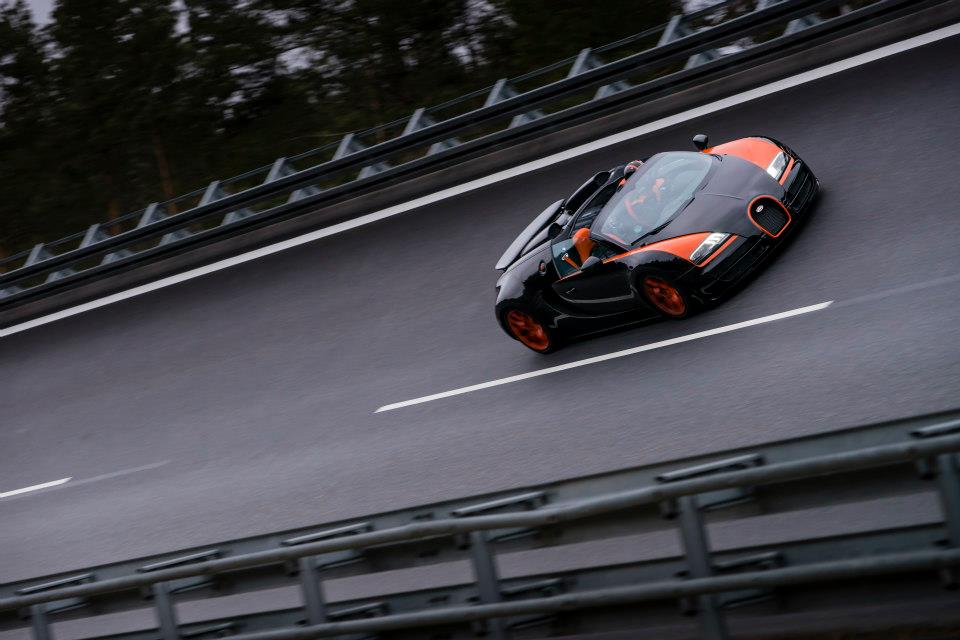 So there you go, the car on which VW loses money each time one is sold, only to keep its ego intact has conquered one category of the world's fastest car battle by clocking 408.84 km/h (254.04mph) and we're sure, Venom GT will pretty soon lose its world's fastest car title to some other special version of Bugatti Veyron.