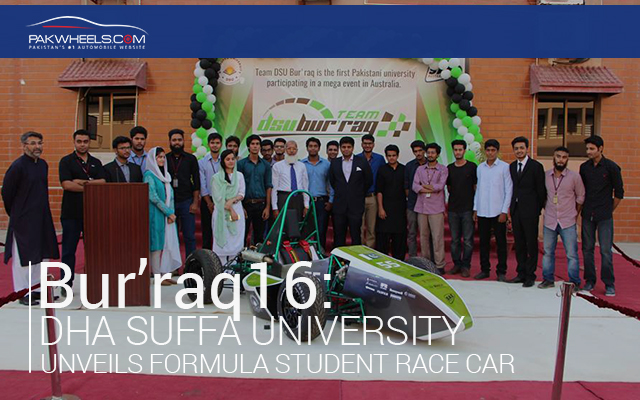 Bur'raq16: DHA Suffa University Unveils Formula Student Race Car
The unveiling ceremony of Team DSU Bur'raq's Formula Student Race Car called "Bur'raq16" was held on October 1, 2016. With the unveiling of this car, DHA Suffa University (DSU) has joined ranks of the best engineering universities that have the honor of representing Pakistan in the internationally-recognized Formula Student competitions.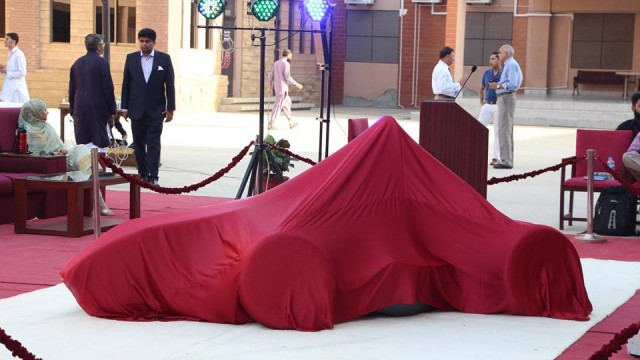 According to DSU; Mr Hamza Shams, team's facility advisor and the pioneer of the Formula Student Race Car in DSU, he started his Formula journey as a member of NUST's Formula Student team that participated in Formula Student UK 2013 under the able leadership of Capt. Nadeem Ahmed (Shaheed) of Pakistan Navy.
The formulation of Team DSU Bur'raq owes its existence to the vision of Mr Hamza Shams: transferring the Formula culture in his students.
The team will also be representing Pakistan in the upcoming prestigious Formula Student Australia 2016, to be held in Australia from December 8-11, 2016. DSU will be one of the thirty-seven participating universities and the first (And only) university from Pakistan to participate in this race.