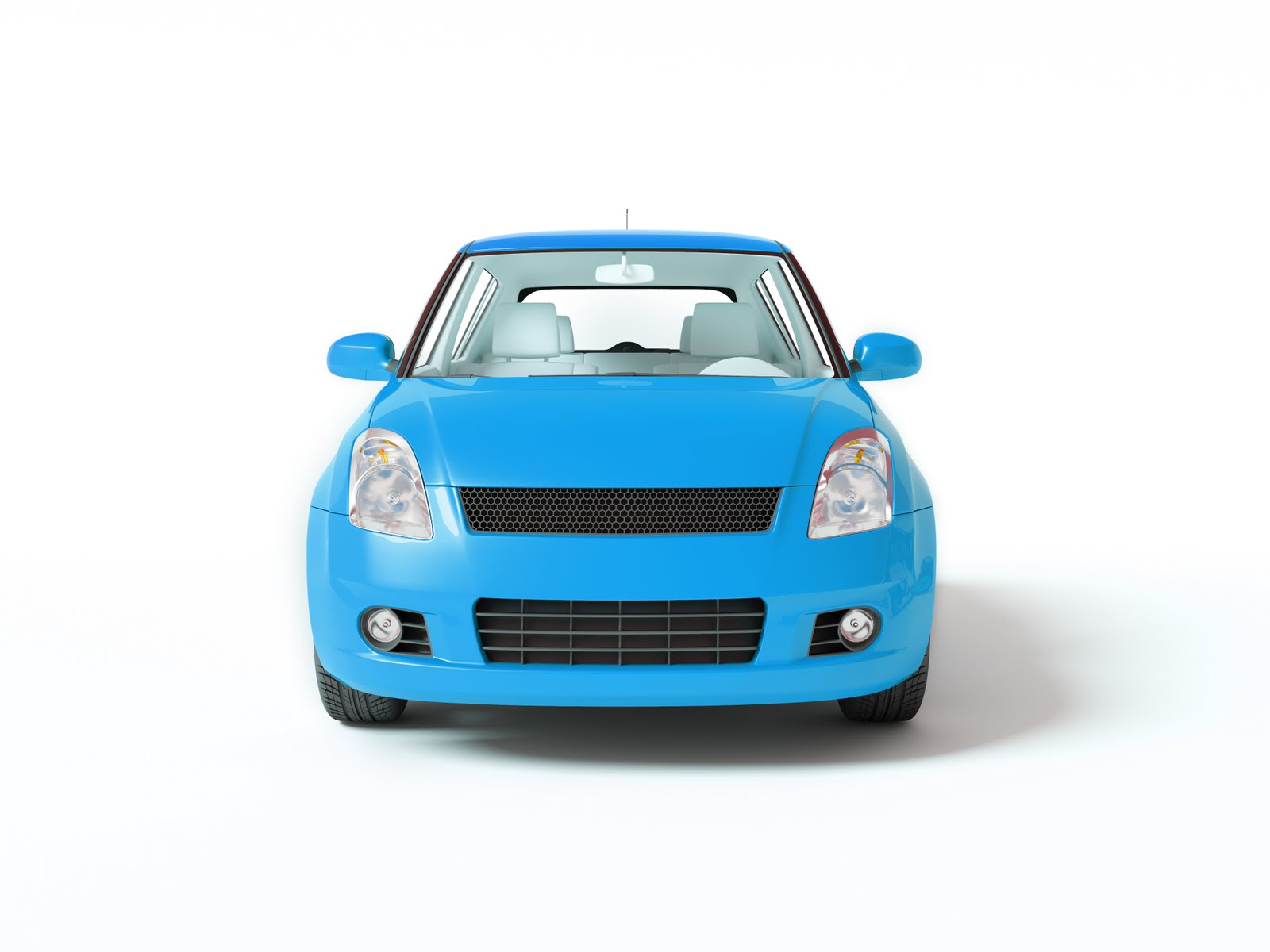 Many of us, including myself, hail from modest backgrounds where father is the sole breadwinner in the family. As an employee of the local corporate world, his salary is just enough to make the ends meet. Private transport seems a lavish prodigy far away from our reach.
If there are any savings, they are usually invested either in property, or a side business, or in the education and up-bringing of the children. And in all 3 scenarios, save the rare exception, comes a day when the investment starts to bear fruit. Living starts getting easy. And once the necessary 'Roti, Kapra, Makan' is taken care of, a need for having your own 'car' arises.
But it is a big difficult decision.
Usually it takes us a couple years to proceed from this 'need arising' to actually buying a vehicle. There are several reasons for that – I'll try stating the most common ones.
The myth that 'cars are easy to buy BUT difficult to maintain'.
What if someone cons me of all my savings?
What if it's a lemon?
What if it gets stolen/totaled?
What if a new model comes and this one loses its value (Funny? I know a person who has been waiting for the new model of Mehran for the last 9 years – I've told him to wait 9 more and see if he gets lucky)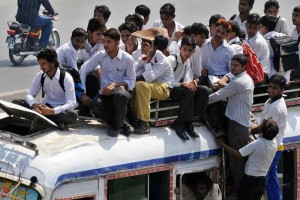 This is a post intended for people in that transition period stranded between the 'need arising' and 'buying' stages. Lack of ample public transport, Quality of public transport, insecurity, Taxis/Rikshaws overcharging upon their will are just a few of the instances when we really want to have our own mode of transport. Another reason is the expensive and cumbersome intercity travel. Especially if you are travelling along with 2-3 family members, owning your private transport ends up saving a lot.
One by one I'll try addressing the decision issues I faced when I was at a similar point, and hope it will help someone make the right choice.
Question 1 – Capacity?
This is the first defining question – how big a car do you need?
How many passengers will be travelling on regular basis?
Do you have parking space constraints at home?
Is your commute majorly local or intercity?
Do you need the trunk?
Do you need the trunk on regular basis or will it be needed for the once-in-a-blue-moon short trip to your remote uncle who has always compared your F.Sc. marks with his son's score?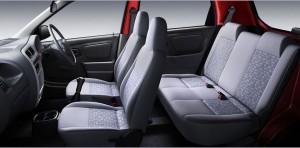 If you need a car for local commutation for yourself, your better half and a couple of 4 years old kids, OR if you have a small parking space, OR if you dwell or regularly commute in congested areas, a small hatch is a perfect pick.
A two door imported hatch like Suzuki Alto, Diahatsu Mira, Toyota Vitz usually costs 50-100k lesser than their 4 door counterparts. However, do NOT go for a 2 door hatch if you have or are expecting an infant – child seat in the back seat with no direct access is a mess, and not very safe. If you don't need the trunk on everyday basis, having a roof-rack every once in a while works well for practicality. The roof rack is good for small trips, however if you regularly travel intercity, I wouldn't recommend it primarily for stability issues, plus the whistling noise almost all of the racks make at speeds over 90kmph.  For adults past 30, it is usually easier to learn on an Automatic Transmission car so if you want your other family members to learn to drive as well, an A/T would be a wiser choice.
Question 2 – Initial Budget?
How much are you willing to spend on your first car? A wise decision is to spend only as much as you comfortably can. Going in debt to drive a better car is never worth it. In the current scenario, i.e. at the dawn of 2014, I see 3 major price slabs for first car purchase:
Under 300,000 rupees
300,000 – 600,000  rupees
Above 600,000 rupees
Since this is going to be your first car, a general rule of thumb will be New=Better (save the obvious exception: Mehran). After shelling out your hard earned money and with zero knowledge about maintaining a car, the last thing you want to do is to spend precious time and money at the workshop maintaining a used car.

Let us explore our options in each price slab.
Under 300,000 rupees
Unfortunately there are no brand new cars in this budget. One of the newer cars you can get in this price is a Kia Pride/Kia Classic 2001-2003. It is a great little car providing more value for money than a Mehran or a Khyber.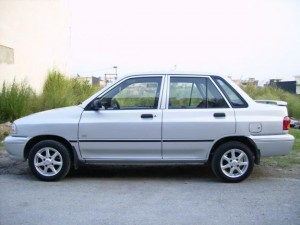 The drive is really good, the engine isn't exactly screaming at 100-120kmph, and the cabin is well insulated than all other similarly priced cars locally available in this category. The slower resale and unavailability of spare parts in smaller cities are the downsides. If you live in Lahore, Islamabad/Pindi or Karachi and are planning to keep the car for 3-5 years, a well-kept Kia Pride/Classic is an optimal choice.
My second choice would be a Khyber 1995-1998. It was a Pakistani kid's idea of a 'Hot Hatch' back in our school days. The ride is good, interior is roomier than a Mehran (it is still similarly plasticky), spare parts are available in abundance and maintenance is cheap. The resale is great. The only trouble is that it is really hard to find a good Khyber in less than 300,000 rupees nowadays. If you do find a really good one however, do not miss it.
Then comes Mehran 1998-2002. If you want to play safe, get a Mehran. This car will take you from point A to point B, nothing more and nothing less. The interior is cramped, cheap, and very, very basic. The spares however are available all across Pakistan from Gwadar to Khyber to Gilgit Baltistan. For local commutation, it is a good car. A Lahore-Peshawar journey however will leave you wanting a full-body-massage. The best part, however, is the resale – this is the only commodity which forces me to use an analogy I can't stand – sell like a 'hot cake'. If you ever plan on upgrading, there'll always be plenty of buyers who will take it from your hands, and actually oblige.

Other choices are a 70s corolla, an 80s starlet, an old sunny, a 70's 120Y, an old beetle. None of which I would suggest as a first car.
300,000 – 600,000 rupees
This is probably the best budget for a first car. We have the freedom of a few good hatchbacks, and a couple of sedans.
I'll list them below – you cannot get wrong with any of them provided you buy a well-kept one.

Toyota Vitz 1999-2001 – Good reliable hatchback. A little sluggish low-end but comes with Airbags and ABS, power steering, power windows, very good seating space in its class, and excellent resale. Platz – the sedan version has slightly slower resale.
Suzuki Cultus 2004-2007 – A little low with the clearance, roomy interior at the front, cheap maintenance, excellent parts availability and resale. On the downside – noisy cabin at speeds over 90kmph.
Hyundai Santro 2004-2006 – One of my personal favorites among the locally available hatches. Excellent grip, relatively stable at 120kmph, good braking (no ABS), good front seating space. Negatives – very stiff steering, parts availability will get lower by time because of discontinuation, and downright ugly (in my opinion).
Daihatsu Cuore – Fun little car, fast-ish for its class, good fuel economy. Good if you're under 5'8'', a little cramped if you're taller than that. Excellent car for local commute.
Nissan Sunny 1998-2002 – Excellent car in the price, good drive, sturdy, but stay clear of it if you're conscious about resale.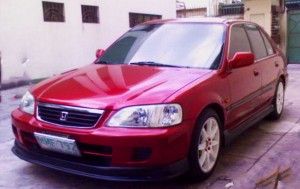 Honda City 2001-2003 – Probably the only sub 600,000 post 2000 model sedan which has everything : well thought interior, beautiful exterior, decently fast for its class, elegance, grip, spare parts are available. It is expensive on the pocket though in terms of maintenance than say, a Suzuki or a Toyota.
Other options : Civic 1996-98, Corolla 1988-1995, Suzuki Margalla, Suzuki Liana,  none of which I would suggest as a first car.
Above 600k
If you can afford above 600k, you have plenty of options. My only suggestion would be rule # 1 – buy a newish car. But again, if you're choosing between a 2009 Cultus/2005 City and a 2014 Mehran, ignore rule # 1.
Question 3 – Lease or Cash
The idea of owning a brand new car worth more than you can afford is very tempting. 15 thousand rupees per month seem very manageable at start. However you have to decide if you can sustainably pay that much for 5 years flat. Keep in mind that the installments will not wait. The bank does not care if you have children to feed, an unfortunate accident or if the PML(N) govt. has unfairly increased the price of base electricity unit to 12 rupees. There are different policies, but 3 months overdue calls for the confiscation of the car.
You can find lease calculators on almost all local banks websites. They may give you a rough estimate, do consult their representatives for a more accurate figure. Do confirm if there are any hidden charges.
Everything you need to know about leasing is explained in detail in the blogpost linked below :
If you're buying a car on cash, you have the peace of mind of not having an installment to pay every month. However that comes with its own limitations. Cars, especially used cars not under warranty, need to be maintained regularly. A stitch in time actually saves nine in this case. Negligence of 50 rupees torn axle boot may, nay WILL cost you 5000 rupees in repairs. Keep a monthly car repair budget of say 4000 Rs aside. In case of an unfortunate incident, you will not have to panic. In good case scenario, you'll have a reasonable upgrade budget at the end of the year.
Now that you have decided which car you need, which car you want, and whether you want to lease it or buy it on cash, let us address the initial myths/queries.
'Cars are easy to buy BUT expensive to maintain'.
Regular maintenance isn't much on a well-kept car. The regular oil/filter change of common locally available 0.8-1.3L cars will set you back in or around 2000 rupees every 5000 kilometers.
What if someone cons me of all my savings?
You'll have to be pretty foolish to allow someone to do that. The best option is to look for people in your family/friends' circles who are planning on selling their cars – you will know the history and a relative/friend shouldn't con you, logically speaking. If that is not an option, try good used cars showrooms. Dealers are usually slippery, but good showrooms have goodwill to protect. They may charge you 10k extra, but you may get a better car.
Take someone with you who knows a little bit about cars. There are few cars which are considered 'lemon' in Pakistan's car market, stay clear if any car has any of these symptoms.
Major Accident/Rolled over
Involved in theft/robbery/crime
Chassis number tampered
Duplicate registration book/lost file
What if it gets stolen/totaled?
Just like any other possession of yours it can be stolen, snatched, or totaled. Luckily, you can have it insured starting from 3% per annum.
What if a new model comes and this one loses its value?
Newer models lose their value more than older models. If you're buying a 10 years old car, the introduction of a newer model/facelift will not affect the value of your car. Plus, if you're planning to buy a Mehran, there is practically no such thing as a facelift.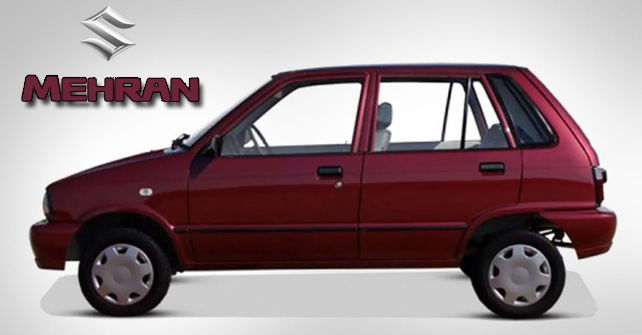 So, here are all the ambiguities clarified. I hope this has helped in making your decision just a little easier.
I have avoided the cars which in my personal opinion would not be suitable as a first car. Others may differ, and in case I have missed something don't forget to add it in comments.