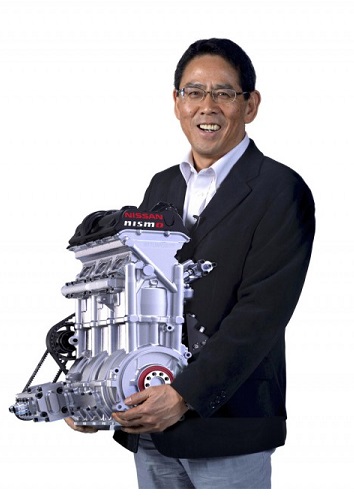 Nissan's 1500cc, 400HP and 3-Cylinders that you can carry in your arms!
Nissan has been and is breaking records and manufacturing cars and engines of the future, NOW.
This particular engine is a turbo-charged 3-cylinder, 1.5L (1500cc), producing 400-horsepower and 280 Ib-ft of torque and hardly weighing in at 44KG (88 pounds). It will be paired to a 5-speed racing-spec gearbox. You can literally carry this engine around in your arms, it is that light-weight.
It has been specially manufactured for Nissan's ZEOD RC Hybrid racing model, which already has a hybrid electric drivetrain with lithium-ion battery packs and has previously achieved 185MPH at the Fuji Speedway while operating on electric system alone. Nissan plans on achieving the same speed or more with both systems working. It will certainly set history and cause  mayhem during Le Mans this year.
According to Nissan, "at a ratio of 10 horsepower per kilogram, the new engine actually has a better power-to-weight ratio than the new engines to be used in the FIA Formula 1 World Championship this year". This sort of engineering and development is something to admire and appreciate.
(click on thumbnails to enlarge)
The rev limit is 7,500RPM. It can fit in a conventional size luggage carrier, talk about being convenient! Nissan has mentioned that the ZEOD Racing model will be the first to complete the legendary Circuit De La Sarthe under electric power, garage 65 is where Nissan Motor Company will be at the 2014 24-Hour Le Mans later this year.
"We knew the electric component of the Nissan ZEOD RC was certainly going to turn heads at Le Mans but our combined zero emission on-demand electric/petrol power plant is quite a stunning piece of engineering," commented said Darren Cox, Nissan's Global Motorsport Director.
This engine won't just be limited to the Hybrid Racing model, but will be seen in Nissan road vehicles in the near future, Cox added.