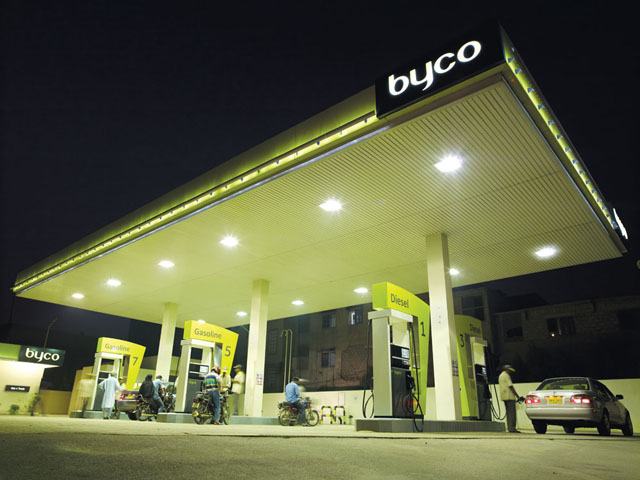 Byco introduces LPG station in Pakistan
After the gradual decline of CNG sector in Pakistan, investment of billions of rupees is at stake.  As a result, the owners of CNG fitted vehicles have to get their vehicles filled with gasoline which is beyond their affordability. Investors and consumers, are thus looking for alternative fuel, and LPG, though enjoys a bad reputation for being dangerous and smelly, the lack of proper infrastructure, including filling stations aids the resistance against LPG.
However, Byco Petroleum Pakistan Limited has launched its first LPG station in Sargodha. As it is expected that LPG will replace CNG by the time it completely shuts down. Earlier PSO, launched 100 LPG Cubicles in their fuel stations but gradually, some of them were closed down due to less sale.
The Oil and Gas Marketing Companies must move towards informing and helping the buyer take the decision to move from CNG and LPG by answering to their fears and restraints against LPG. This will help everyone including the consumer.
Currently, HASCOL, PSO, SSGC are in the LPG business. And let's not underestimate Byco that has recently started its first LPG station in Sargodha. It seems that in coming days, more companies will get into this business and automobile owners will get CNG kits replaced by LPG cylinders.