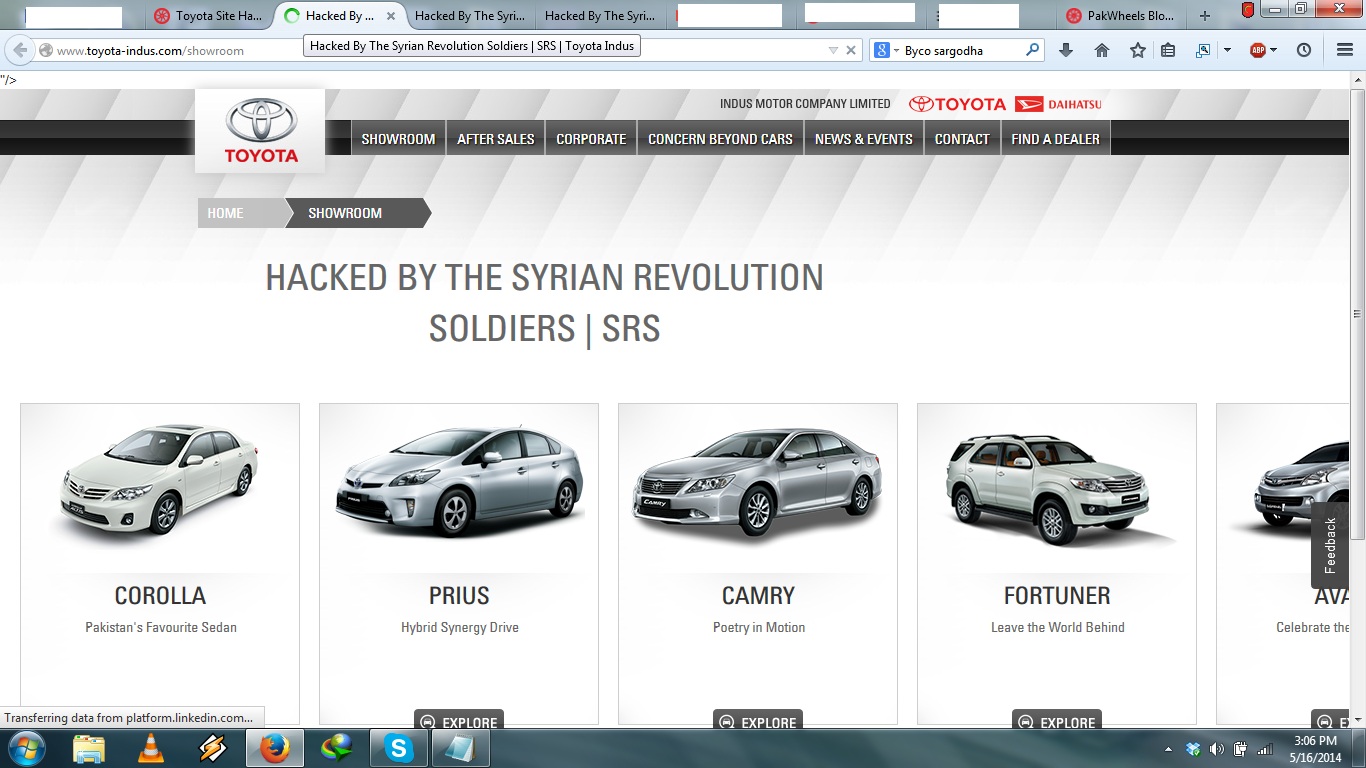 Indus Motors website hacked by Syrian Revolution Soldiers
PakWheels member, Deadly_Flame, just updated us that Indus Motors website has been hacked, upon opening the main website through 'http://toyota-indus.com', everything is quite fine and you wouldn't notice what has transpired with their website until, you click on any tab or link within their website, a message as following appears: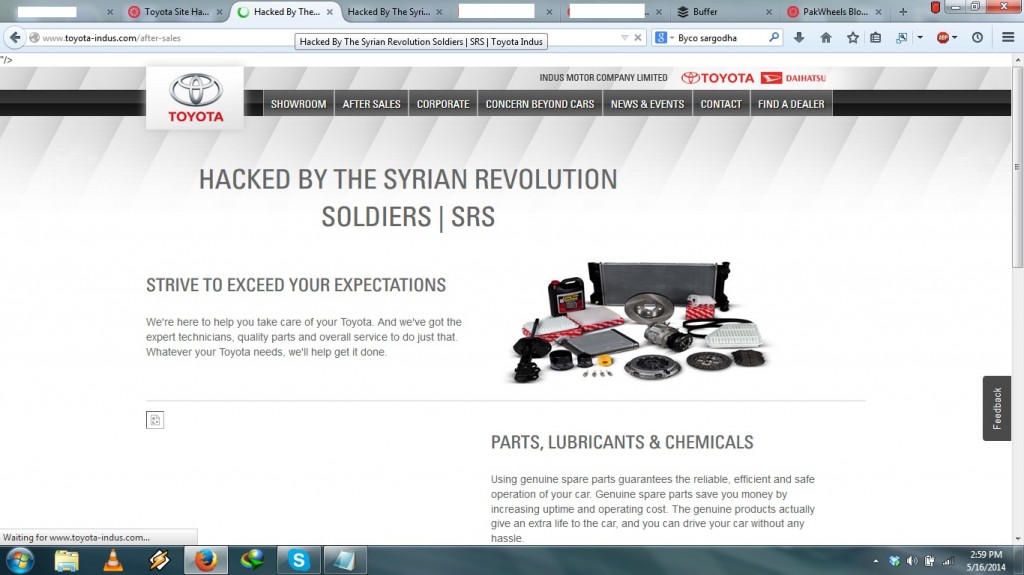 Click on any tab, whether showroom or corporate, the page reads 'Hack by The Syrian Revolution Soldiers' in the middle, and after waiting for a few moments, the page is automatically redirected to the following page as if you never ever were on Indus Motors website: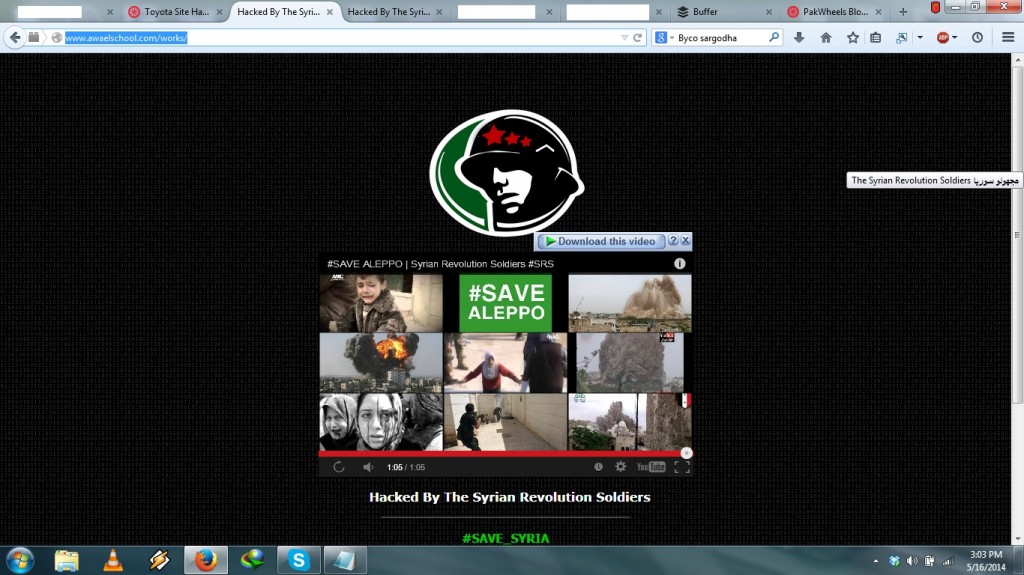 http://www.awaelschool.com/works/
I'd say it is smart hacking because the main 'toyota-indus.com' page is working and is absolutely fine, but just as you click on any tab or link, within 15 seconds, it redirects to SRS's website as if Toyota-indus.com never existed.
Now the whole war within Syria is quite unfortunate, and Pakistanis including the world worry and sympathizes with Syrian people and hope and pray that this conflict comes to an end through peace so loss of life is minimal.
However, a Pakistani company has nothing to do with the conflict, so this hacking attempt we believe is done to drive public sympathy.