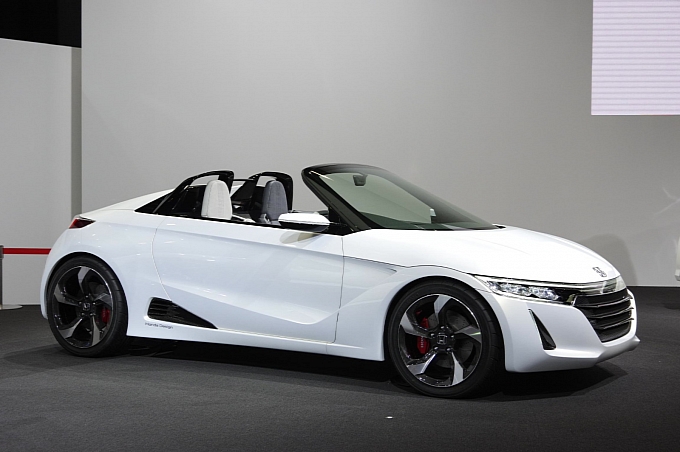 Can Pakistan help Japan's Kei car industry?!
Honda Atlas, the Pakistani arm of Honda global, has been working on Honda Brio for a long time now without any results. And even Indus Motors has seem to delay their plans to introduce Toyota Etios. Even though the requirement of having small cars increases in Pakistan substantially because, there's only a box with four wheels called 'Mehran' being sold here under the million rupees mark. The business opportunity therefore lies to be grasped by first come first serve basis.
The government has announced few measures which will hurt our economy more in the long-term in the cause to benefit the consumer. It is considering to lower the duty to get people off the bikes and in the cars. But there's no car available to buy hence, lowering the duty on 660cc small cars. The other more sensible solution is quite straight-forward, instead of lowering duties, the best bet is to follow the Indonesian government's LCGC (Low Cost Green Car) incentive scheme for the automakers, and pursue, existing and new automakers to build cars within those regulations and enjoy lower duty, etc.
Here's when Japan comes into the equation because it is stuck in a different kind of problem, Wall Street Journal had a story on that problem some time ago and it was one enlightening read about why Japan wants to kill the Kei (660cc) cars.
Japan has a unique and isolated car market, take for example Honda Civic which has seen sluggish months of sales owing to its design and Honda's execution of the car. However, it isn't sold in Japan because, there's no space to drive them. And that's one answer, the other is; Japan's peculiar taste in cars.
When automotive companies develop and build a product, they do so in a way that little modifications are required to sell it elsewhere in the world. Corolla, with different design elements subjected to different countries is sold.
But Japanese automotive tastes are quite peculiar, which means that the cars their companies produce for the home market or JDM (as enthusiasts like to call), can't sell those cars elsewhere.
What this translates into is that Japanese companies like Honda, Toyota, Subaru, Mitsubishi, Mazda, and Nissan has to make two classes of cars: for Japan and the world. Now, the example of Honda not being able to sell Civic in Japan looks even more relevant however, the 660cc Kei N-Box or Life, is sold in massive numbers in the Japanese Domestic Market.
What happens is called Galapogas Effect according to the CEO of VW Japan. Galapogas, roughly means that a product with features popular in one country, is failed in another. The term was first for Japanese 3G phones which had a lot of features but failed in foriegn markets.
"The Japanese market is Galápagos," said Shigeru Shoji, chief executive of Volkswagen Group Japan KK, on the sidelines of the Tokyo Motor Show. "You can test things in Japan. But even if it turns out to be an attractive product in Japan, it would be hard to make it a universal and global product," he said. That can hurt Japanese car makers, which have been slow to offer large luxury vehicles in China and diesel engines cars in Europe.
So the solution to this problem, according to Nissan's Vice Chairman is, "I think it's time to think about it." or in plain words, "Kill 'em all!".
But maybe don't! Suzuki failed miserably in US and is only popular in Japan and India, and just a bit of Pakistan because basically it isn't progressive here. There's no competition as such so you can sell antiquated products here without having to spend money for new exciting products.
Automakers want Japanese people to get what the rest of the world is getting. So that foreign automakers can come without spending tons of money just to develop a car for their peculiar taste and similarly, Japanese automakers can too save money in this predicament economy so it can build one car which can be shared with the world.
There's a problem for Toyota though, they don't have small cars and acquired Daihatsu to build these 660cc Kei cars for them until it realized that such a demand for small cars also exists in India and Pakistan. While India was a larger market so they built the Etios there and Pakistan was the smaller one with a falling economy so the price came out be just marginally lower to an Xli, so why should one buy a small hatchback when he could get a sedan?!
The problem though with Vitz and Brio is that they would be sh*t expensive, because what's the price of a new Vitz from the showroom abroad? Do the math and it would look like a ridiculous idea. Either we build a car for ourselves, or, simply, integrate Japanese Kei cars into Pakistan and other small car markets as well. So why not Daihatsu Mira instead of Etios?!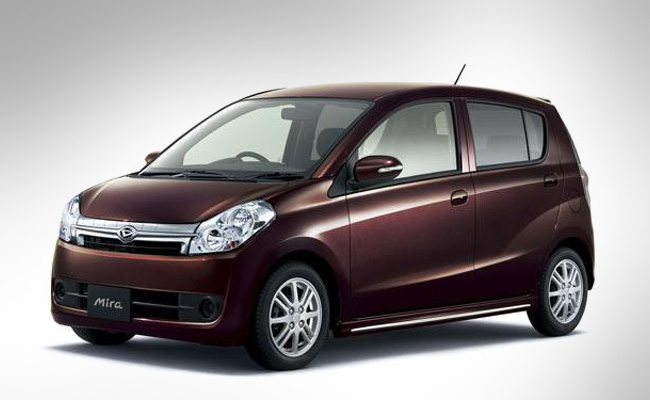 Their popularity in the Pakistani used car market sings better jingles than our car companies have written so far. I see more 660cc Kei cars on the road in Pakistan than new Suzuki Swifts.
Few reasons why it can succeed:
1. 660cc: better fuel economy, lower duty on the car which means the price is low as well.
2. They are small but have spacious interior, so ideal for our chaotic traffic.
3. Parking issues solved as well.
4. Strip these cars of the Japanese features and retain only the basic ones to make it cost effective. (Like you do with Corolla)
5. Advertise them as "Slayer of Suzuki Mehran", with a Japanese Samurai holding a sword while a beaten Mehran lies at his foot.
6. Sell them for less than 1 million as new. (Without the JDM features, local automaker CAN accomplish that with these small cars.)
The 660cc engines when first came, many were worried about how they would cope with our excess loads, but they have. And in doing so, they have given better fuel economy than Mehran or Corolla ever could.
Toyota has Pixis and Daihtasu Mira, Honda has N-Box, Life, and especially the mini-NSX called the S660., then there's Suzuki's new 4×4 Hustler. All these cars amongst lots of others have seen unprecedented success in this country and such a step of bringing Japanese Domestic Market products here is a long shot but it is working even though there's no support or special glasses to read the multimedia/navigation screen in the middle which comes in the imported cars.
So maybe, such an enthusiastic idea could help both the countries and not just ours, but being cheap and quality wins everywhere, in US, three-cylinder small cars like the Scion xB have made a great come back. Here in Pakistan, they are already winning which was the reason why Indus Motors had to publish such an ad.