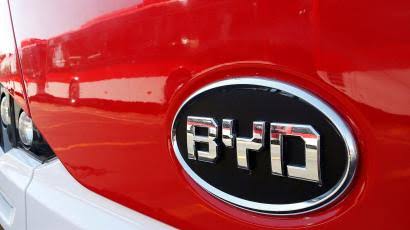 The world's largest electric auto manufacturer BYD is gearing up to manufacture electric vehicles in 44 plants around the globe and ready to make its debut in Pakistan as well.
A local investor, Rahmat Group signed an agreement with the Chinese auto manufacturer in the first quarter of this year for the assembling of electric vehicles in Pakistan. The company is currently operating in more than 50 countries around the world. BYD Co. Limited also holds the largest market share in the United States.
The multinational company has a turnover of $250 billion and it will be an immensely positive prospect in the auto sector of Pakistan. The country's first-ever electric vehicle (EV) policy has also been approved by the Cabinet and several companies will be interested in producing electric cars in Pakistan under the new policy. Recently, the Japanese auto giant Toyota signed an agreement with BYD to manufacture electric cars around the world.
BYD Co. Ltd in collaboration with Rahmat Group will soon start manufacturing electric vehicles in the country which will also force the existing auto players to move towards the electric mobility to compete in the market.
Furthermore, BYD is also planning to set up charging stations in Pakistan which will be done in association with the leading oil company in the country, Total Parco. Nonetheless, the introduction of electric cars will reduce carbon emissions and save the atmosphere from the adverse effects of pollution.
Moreover, according to the adviser to PM on Climate Change Malik Amin Aslam, the introduction of electric cars will reduce the country's oil import bill by $2 billion annually. Also, the government aims to launch an electric-based transport system that will revolutionize the transport sector as well. He also said that the government is in the process of issuing SRO's related to the electric vehicle policy that will kick-off the shift towards electric mobility. As far as consumers are concerned, the electric cars will reduce the maintenance cost of the vehicles thus offering a major benefit. A local private company has also successfully developed an EV conversion kit that could be used to convert a combustion engine vehicle into an electric vehicle. The PM has the vision to convert 30% of the vehicles in the country to electric by the year 2030.
Stay tuned to PakWheels for any further development in the introduction of electric cars in Pakistan.