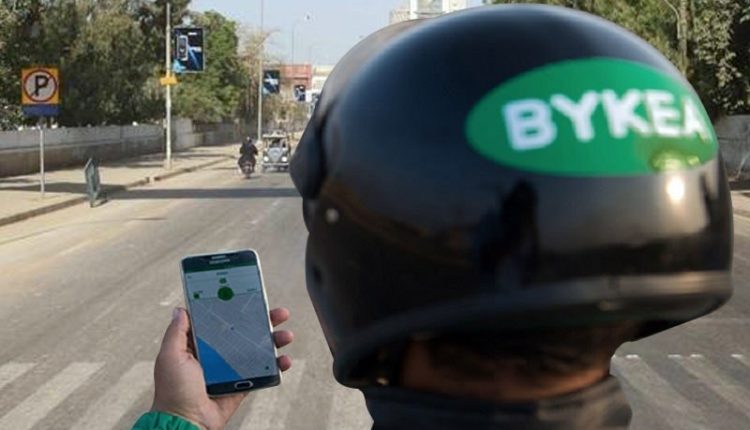 Bike ride-hailing service Bykea has faced a serious set back after investors held $13million funding. The investors took the step after Sindh government extended the ban on pillion riding till July 15 due to coronavirus pandemic.
Bykea CEO, President Statements: 
Expressing its disappointment over the announcement, Bykea's founder and CEO, Muneeb Maayr, said that pillion riding is safer than car or rickshaw riding. "Bykea captains wear gloves, masks, and helmets to keep themselves and customers safe," Maayr said.
Usman Chaudhary, Bykea Vice-President, said that pillion ban has caused unemployment. "Life of thousands, linked with bike ride service, has affected due to this ongoing ban," he said, adding that these riders were considerably contributing to national economy.
Meeting with IT Minister: 
The representatives of Bykea met Federal Minister for IT and Telecom, Syed Amin Ul Haque earlier this month over the issue of ban. The officials told the minister that investors are reluctant to invest in their service because of ban on pillion riding, which is causing huge losses to the business.
"90% of the business depends on pillion riding, and over 2/3 of the business comes from metropole Karachi," they apprised Haque, asking him to raise voice against the ban by the provincial government.
The bike riding facility of all such services is banned in Pakistan to stop spread of the deadly virus.
Punjab Puts Ride-Hailing Services Under Sales Tax:
Earlier, the provincial government of Punjab added ride-hailing apps under the Sales Tax net through the new budget. Previously, these apps were giving a 16% tax under the rent-a-car services category. However, now they have to pay only a 4% tax under the Punjab Sales Act on Services of 2012.
The government introduced a separate head and a special tax rate for the sector. After this inclusion, the total number of services under this tax net has now increased to 69 in Punjab. 
For more updates, news and articles on auto industry, Keep visiting PakWheels Blogs.